Method in the Landy
Originally Published: March 2019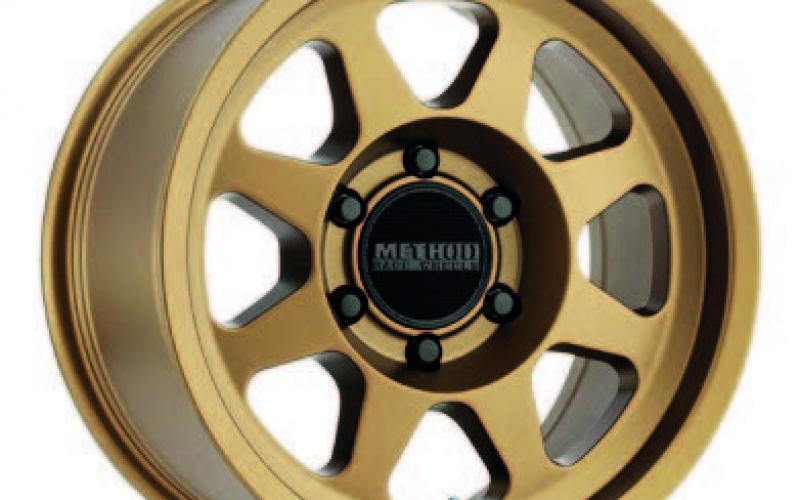 <
>
Method Race Wheels has launched a new design of rim in the UK, complete with a patented Bead Grip system allowing you to air down without needing beadlocks. Called the 701, it's fully road-legal – and UK importer XS4x4 says it's the first heavy-duty alloy from the USA to be available with a fitment for the Land Rover Defender.
It's therefore also suitable for the first-generation Discovery, which it won't have escaped your notice is what you're looking at in the picture here. Incredibly, this is probably more relevant in the US than it is here, where all the Disco 1s have either rusted to death or been off-roaded into a ball of scrap. The 701's Bead Grip design engages the tyre's inner and outer bead seats, providing an alternative to beadlocks.
With an aggressive inner 'safety hump', as found on race wheels, it holds the bead securely in place, allowing you to run low pressures similar to when using none road-legal wheels.
The wheels have a one-piece cast aluminium construction and a reinforced inner lip for maximum strength, allowing load ratings of up to 3640lb. Their choice of matte black and bronze finishes are durability tested against the effects of salt spray, and they come with either snap-in or push-through centre caps.  In addition to the Defender, the Method 701 is available to fit an impressive variety of other vehicles. Which we're not interested in, are we… except that if you're into these wheels, you're probably doing a pretty serious off-road build, which means you could be thinking in terms of fitting your Land Rover with someone else's axles. Thus it may be relevant to note that the 701 is available for the Toyota Land Cruiser and Jeep Wrangler; if not, sorry to have soiled your day with such dirty words.
This is top-end kit and won't come cheap, but you won't ever be needing to buy another wheel again. Unless you buy another truck, obviously.  Anyway, the full gen is to be found at xs4x4.parts.
Share this article