Clean as a Wheel
Originally Published: March 2019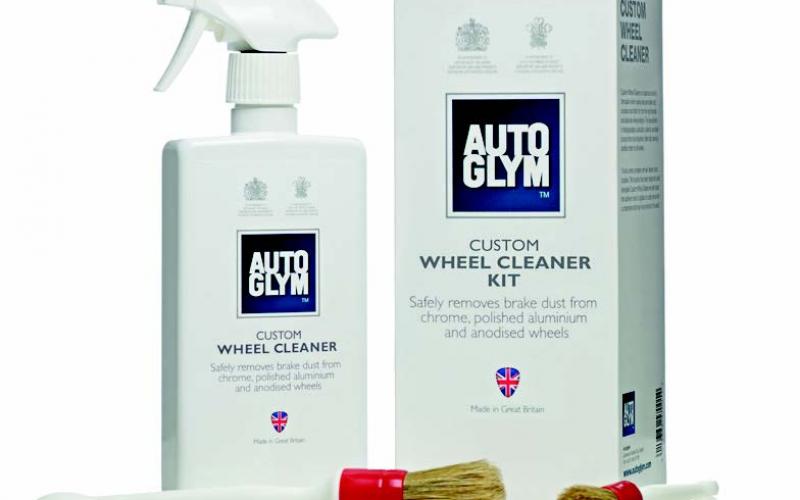 <
>
It's a common viewpoint that when it comes to cleaning your truck, car or any motor vehicle for that matter, one of the fiddliest and temper-raising areas is the wheels.
When it comes to cleaning your Land Rover's wheels, then, you're going to need all the help you can get. And Autoglym has just the solution – quite literally in fact.  Their acid-free Custom Wheel Cleaner is exactly the sort of sprayon magic you've been looking for, and will make short work of mud and grime whilst stopping brake
dust in its tracks.
Because the Custom Wheel Cleaner is acid-free, you can apply it to all manner of surfaces, including paintwork, chrome, powder-coated areas, plus polished and anodised components, safe in the knowledge that you'll only be stripping back the dirt and not the finish underneath.  Autoglym suggest spraying the wheels from the bottom to the top and leaving the foaming particles to work away on the accumulated muck. Then after you've given the solution time to infiltrate the dirt, Autoglym say it should be 'a lightly agitate and rinse off affair.'  If you've got particularly stubborn marks to remove, you can always go back for seconds – otherwise this Custom Wheel Cleaner should take care of your cleaning woes in one hit.
With the salt, rain and dirt that's due to become part of the furniture on UK roads over the coming months, now is the time to add Autoglym's Custom Wheel Cleaner
to your care kit. The product costs £9.60 or if you'd like to get the entire suggested kit from Autoglym, you'll pay £17.10. Where can you find it? At their website, of course – www.autoglym.com.
Share this article