When Group become Club
Originally Published: February 2019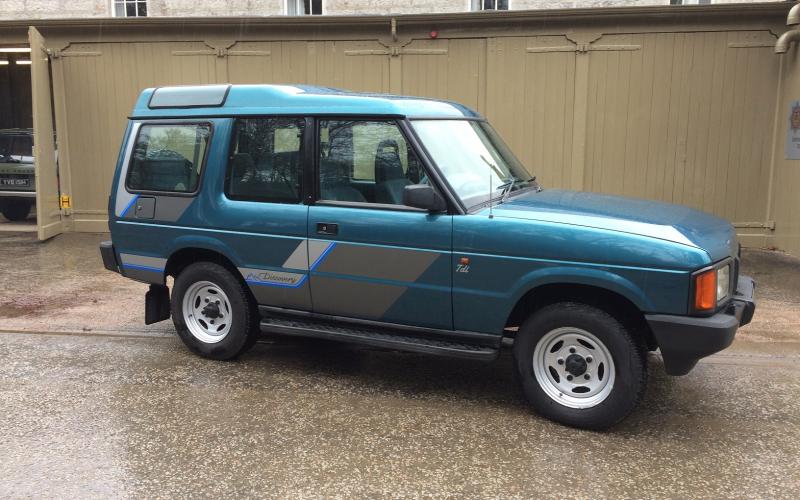 <
>
Founded in 2007, the Project Jay Preservation Group (PJPG) will officially move forward with club status as of 2019. Originally founded when four owners of Land Rover Discoverys from the launch fleet, the G-WACs, met up at the Heritage Run, Gaydon, the intervening twelve years has seen the group steadily grown in numbers.
Chaired by Roy Preston, the go-to man for anything and everything regarding the early Discov-erys, the group is dedicated to the preservation of early Discos, also known as the JAYS, which is the codename given by Solihull to the Discovery whilst it was under development in the 1980s.
'With so few Jays about now, we will not be a wealthy club, we just want to cover costs, the Public Liability Insurance for shows, show equipment etc,' says Roy. 'But we hope to encourage owners of Jays to keep them on the road'.
Kicking off the show season with the Practical Classics Classic Car & Restoration Show, at the NEC in March, the PJPG will be in attendance at many of the major Land Rover and Classic Car shows throughout the year.
For a membership fee of £25.00 per year, members will be able to help build and maintain the heritage of Land Rover's first steps into the family SUV market.
So, whether you're the owner of a G-WAC launch Discovery, a Jay (up to model year 1993) or are simply interested in learning more about these iconic vehicles, visit https://www.pjpg.co.uk for more information.
Share this article