Sell for Leather
Originally Published: November 2014
Words: Mike Trott
Pictures: Matt Richards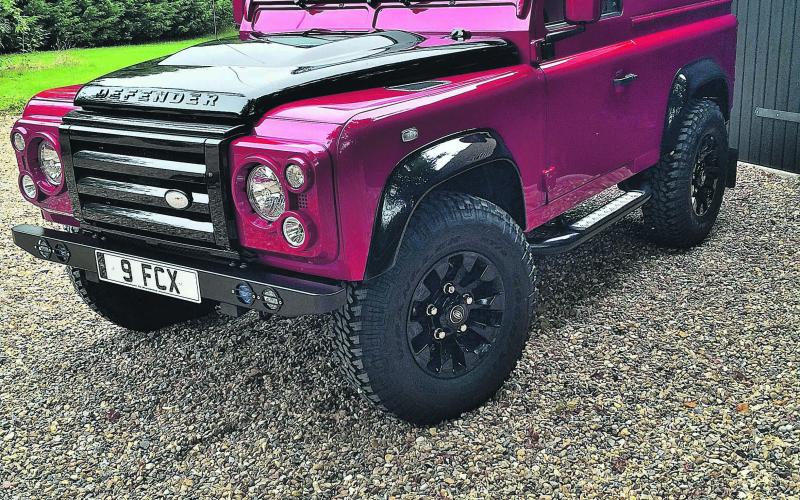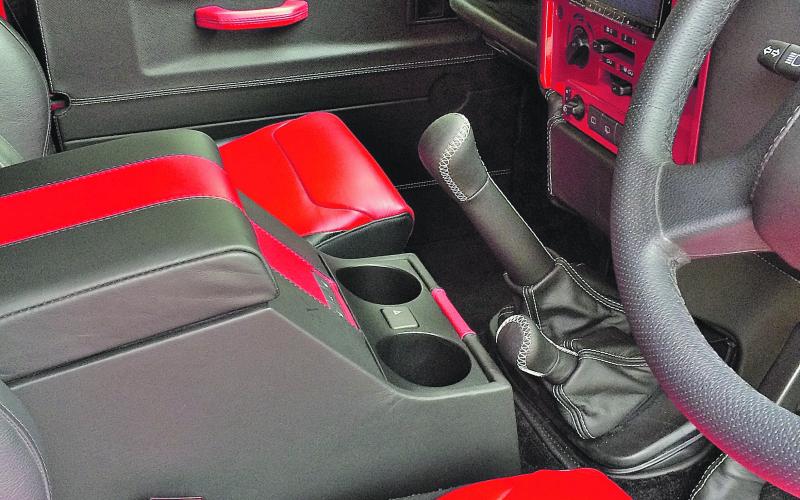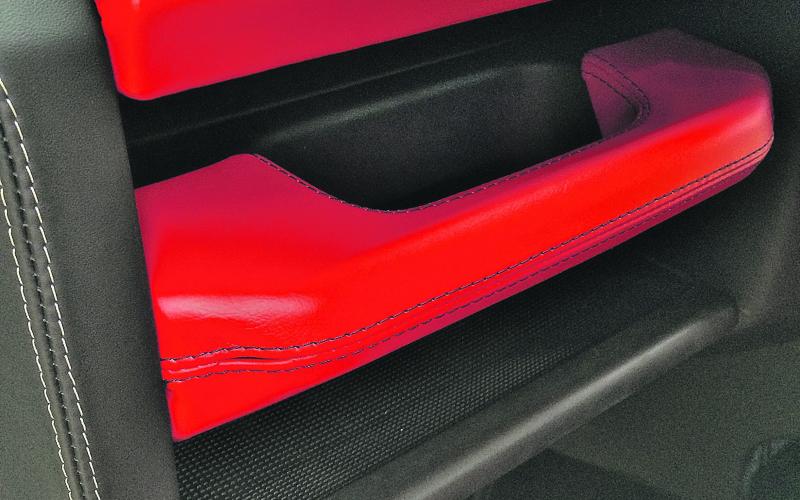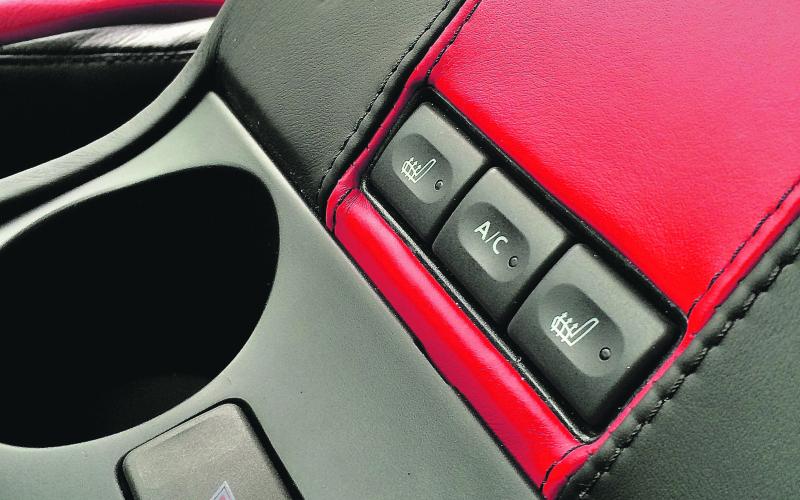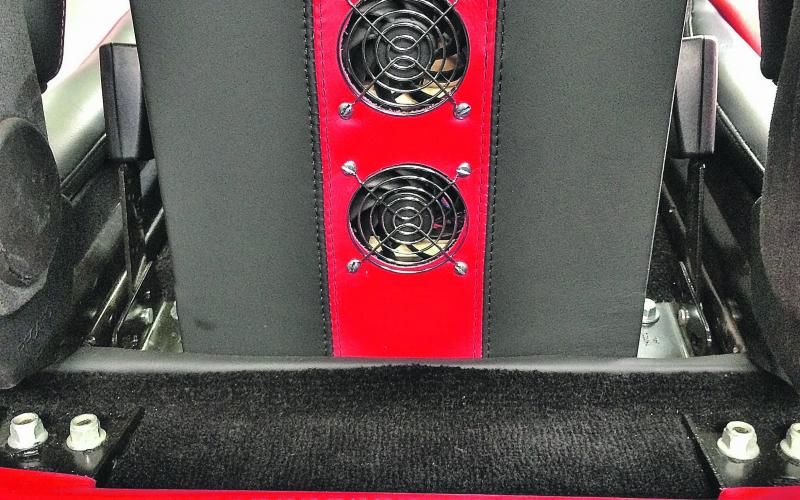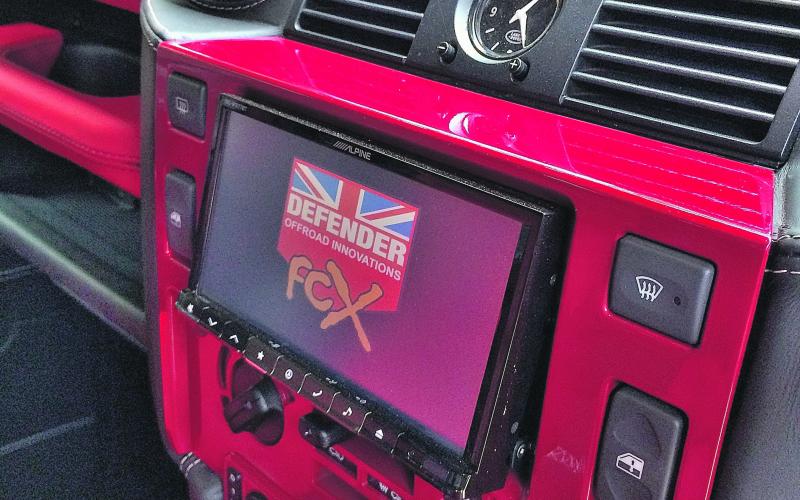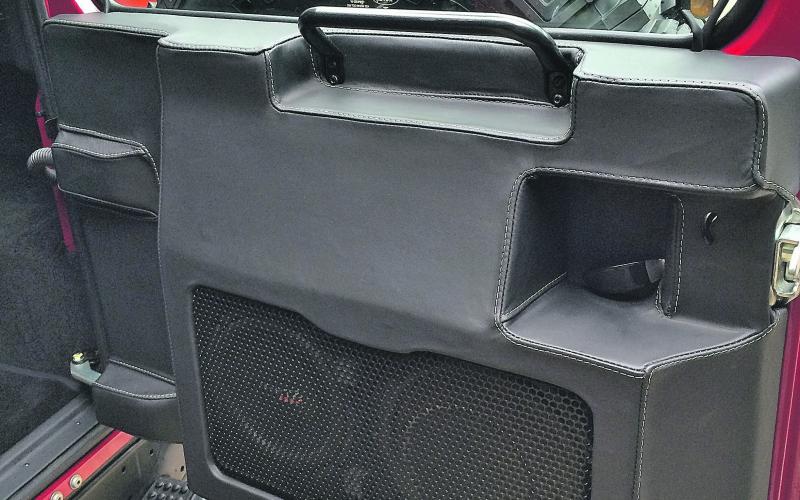 <
>
Buying a blinded up Defender can mean spending the sort of cash that could buy you a new Range Rover. But a company in Kent is trying to make cool 90s more affordable to the common man. And their new demo truck is definitely very bling indeed...
It's been said that the Defender has failed to evolve with the times. That's nonsense, of course, because as everyone knows it's the times that have got it wrong by failing to stay in the same era as the Defender.
At any rate, there's never been any shortage of people doing things to Land Rover's enduring masterpiece to make it more appealing to 'modern' buyers. One of the latest results of this endlessly creative corner of the aftermarket is this snazzy number from the guys at FCX – Defender Outfitters. 
The company is a relatively new face in the 'add-on' market. But those behind it are long-term admirers of the Defender name.
Matt Richards, front man of the operation, first got into Land Rovers when a family friend let him drive a Series IIA at the tender age of nine. Nothing like starting them early. The bug bit deep and Matt has gone on to own Landies of one sort or another ever since he passed his driving test at 17.
'I started trialling with the All Wheel Drive Club in 1988 in a 2.5-litre petrol 90,' says Matt. 'I've been through bobtailed Range Rovers and every wheelbase going, and I currently off-road with the Twin Axle Club in a traybacked Td5.'
That's a strong off-roading pedigree he's got, then. But it won't have escaped your notice that the 90 in these pictures has been taken in a very different direction.
'FCX was an idea I had when I bought a steel cubby box to house my radio, and I got fed up with catching my sleeve on the hinged lid that covered the stereo compartment. A chance meeting has now, two years on, seen us exporting our own unique design of Radiobox all over the world. We also offer a 'Twin DIN' cubby box, which allows Defender owners to secure their CB/Radio securely and also house seven Carling switches.'
The Defender is their current demonstrator, a 2014 2.2 TDCi XS 90. It came from the factory as a Firenze Red Hard Top with the optional Santorini black roof – a loud and proud Defender if ever there were one.
Many of the external features are optional extras from Land Rover itself, such as the genuine SVX front including the grill, bonnet and wheelarches – again, all in Santorini black – and the light pods and door mirrors to match.
The Genuine Sawtooth alloys and Goodyear Wrangler 235/80R16 tyres, side steps and rear NAS step were chosen from the factory options catalogue, too. Then finally, Matt and his team got their hands on the vehicle – and promptly set about enhancing it.
On the outside, it still looks pretty much as it did when it was delivered. The underside got a liberal dose of Dinitrol and on went a bespoke FCX front bumper fitted with driving and daytime running lights.
After that, attention turned to the interior. That's where the differences would really be made.
'Our mission was to try and showcase all the leather-trimmed products that we sell, and also include a couple of custom touches to prove we have the capability,' says Rich Pope, head of the FCX trim shop. 'We started by totally gutting the interior, including the dash. We then fully soundproofed every panel, roof and doors to eliminate any vibration – this was important as we would be fitting a high powered audio system.'
So, what you see is what you get with this Defender, because the trimmed items in the pictures are how they would look if you ordered them through the FCX website. But actually you get more besides, because all that soundproofing is tucked away out of sight and out of mind.
Many of the parts shown in the pictures match the loud Firenze Red on the exterior, but FCX say they can supply any colour by special order. So if you wanted a garish gold or a calming cobalt, your wish is their command. The seats, for example, are genuine SVX items – which have been re-trimmed in the centre to match the dashboard.
We mentioned the vehicle's unique features and one is the cubby box, which is based on the FCX 'Silverstone' unit. The switches have been relocated to accommodate a double-DIN dash conversion, but also to enable the housing of an amplifier and sound processor – the clue being the twin cooling fans installed in the rear. 
'The build took three months from start to finish and was mostly carried out in the evenings and weekends, so as not to disturb the day-to-day running of the business,' Matt says. It's obvious the moment you look inside the vehicle that serious time has been spent on it.
Of course, there are people to whom modifying a Defender this way is sacrilege. It's definitely in your face, and some would call it vulgar, but there's no shortage of customers who like the individual character FCX can give a Landy.
'FCX are trying to be individual,' Matt explains. 'We don't supply vehicles, we don't sell wheels and tyres. What we offer is the opportunity to "customise" your Defender at an affordable price. You can buy each of our products individually and install yourself. 
'Start with a set of leather trimmed door handles for example, and then add other trimmed items like dash tops, grab handles and so on at a pace that suits you and your pocket. We've deliberately kept our demonstrator standard on the outside; apart from the bumper, everything else was supplied, painted and installed by our supplying dealer.
'We count among our customers a franchised Land Rover dealer,' Matt continues, 'who we regularly produce "Special Editions" for. I get a real kick standing off to one side in their showroom and watching their clients walking straight past the £100,000 Range Rovers to look at our Defender first!.'
Think that sounds like an exaggeration? Well, FCX is currently carrying out a full re-trim on a LHD 90 which has had an auto conversion and will soon be pulling its owner's speedboat around the streets of Monte Carlo. 'We don't actively look for re-trim jobs,' says Matt, 'they just find us! This will be our third for this customer.'
And if you still think this 90 is over the top – well, Matt agrees. Don't forget, though, it's a demonstrator, designed to grab your attention and not let go until you're well and truly aware of who FCX are and what they do.
You can probably quite safely say it succeeds. And to continue what Matt was saying about loadsamoney Range Rovers, there definitely is a market (and it's growing) for cool Defenders. Many people who are unmoved by Land Rover's own latest glam-wagons will cast a second glance at this 90 and admit that yes, it's cool. Think of it as James Bond dressed for dinner. In any case, sitting in a real off-roader with a more luxurious cabin can never be a bad thing – wasn't that the idea behind the original Range Rover?
But what about the future? What happens when the current Defender ceases to be and Land Rover replaces it with a real jump in evolution?
'Land Rover has never sold so many Defenders,' responds Matt. 'The announcement of the model's demise has been great for us, with orders coming in thick and fast. At FCX we wait with baited breath for the "Defender replacement" and have our name down for one of the first off the production line.
'We hope to manufacture a range of products for the new model, but will never turn our backs on the Defender. The Defender is iconic and will live forever – due to the hundreds of thousands of enthusiasts like us.'
Share this article