Revitalised Rangey
Originally Published: September 2014
Words: Alan Kidd
Pictures: Gumtree 4x4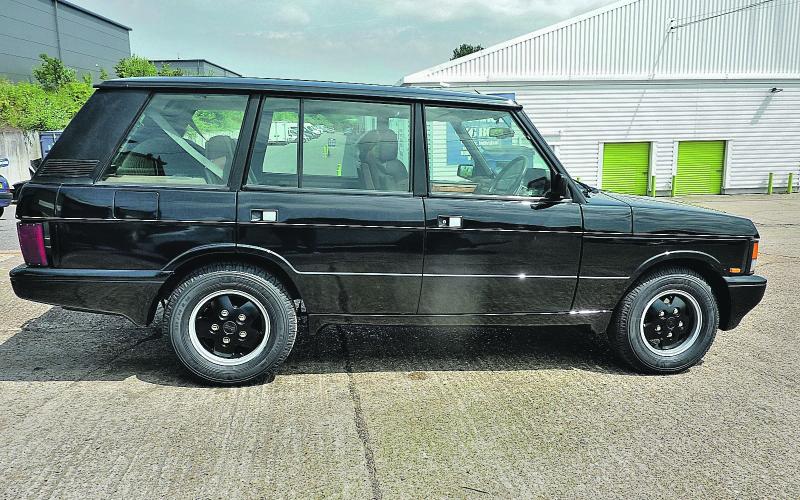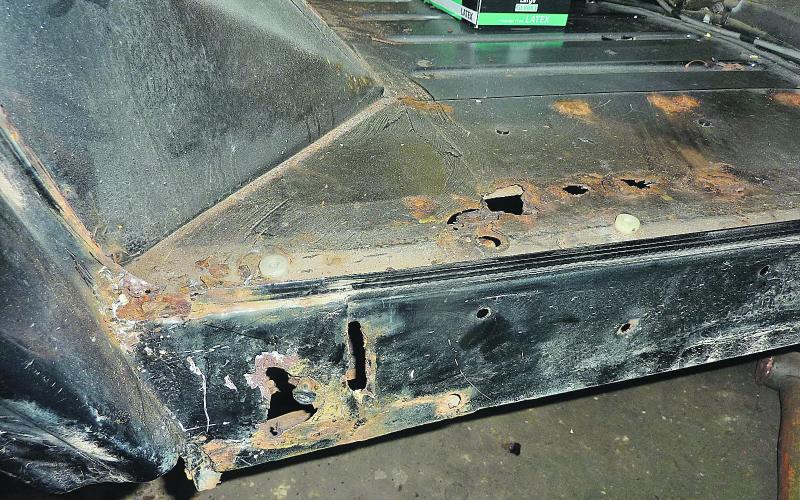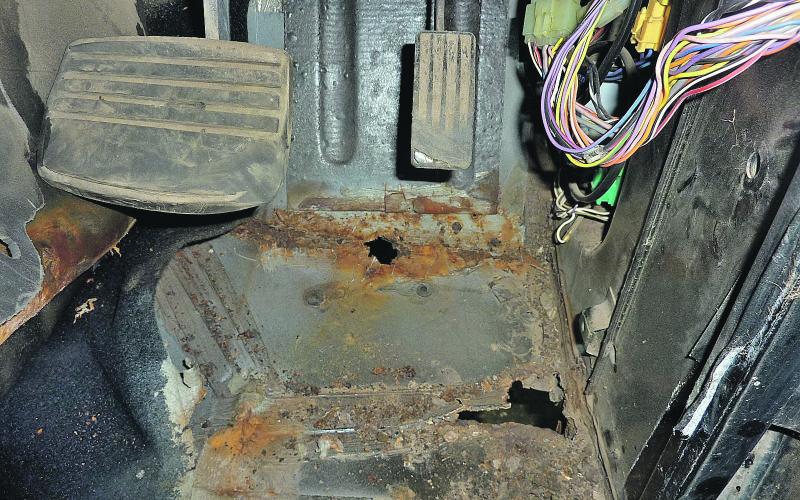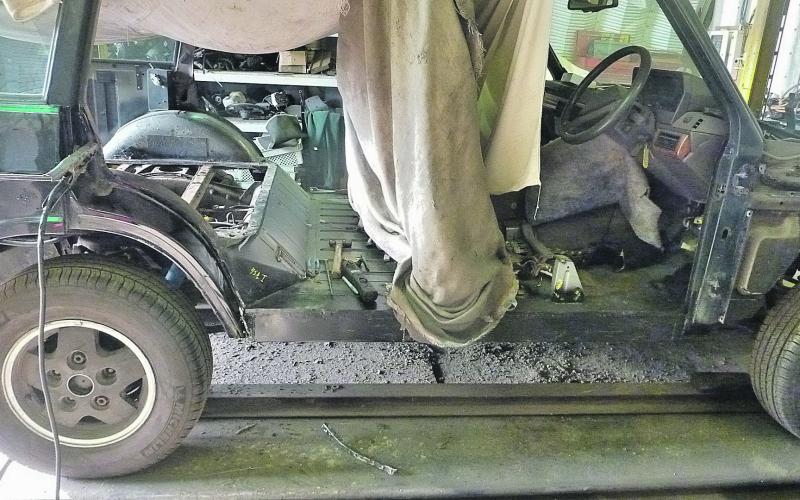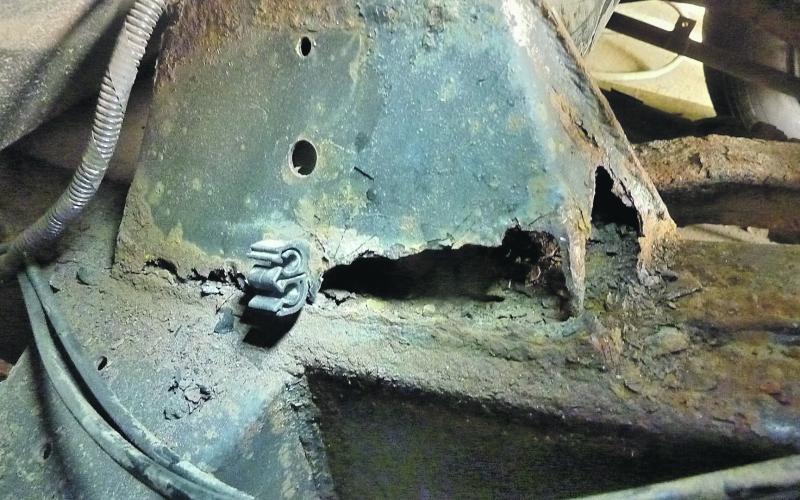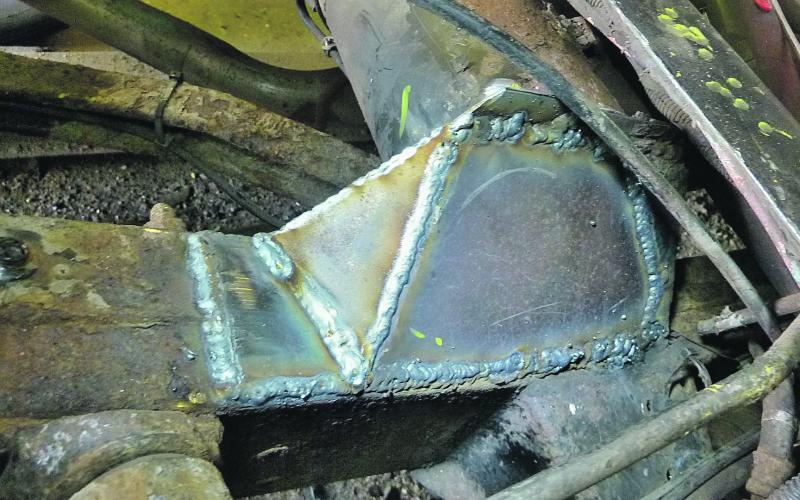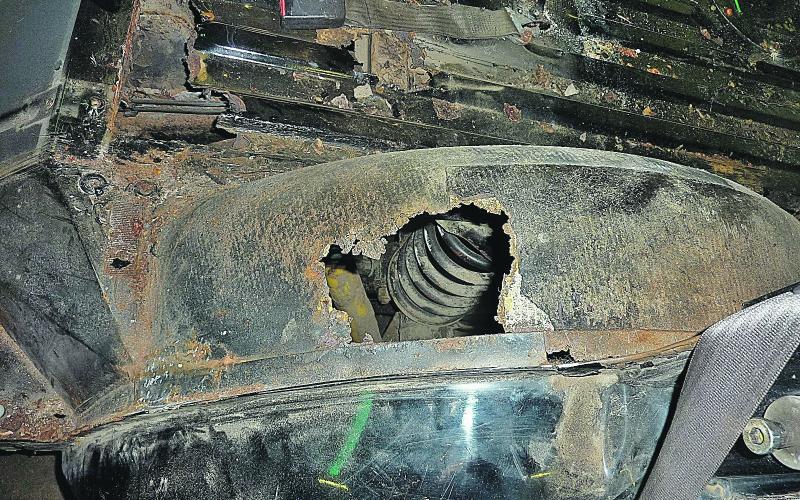 <
>
Gumtree 4x4 breathes new life into one of the rarest late Mk1 Range Rovers
The LSE edition of the Range Rover Classic was a sort of last hurrah for the vehicle in its original form. It was introduced in 1992, just a couple of years before the launch of the P38A signalled the beginning of the end for the Mk1.
The LSE was the long-wheelbase version of the original Rangey (an idea Land Rover has only just gone back to now). Its 108" chassis was eight inches longer than the standard model's, with all the extra going into rear legroom.
Of course, it sat at the top of the range. So it was the most expensive Rangey – at a time when many buyers were waiting for the Mk2 to come out. These awkward facts, combined with only being on sale for a couple of years and not coming with a diesel option, all add up to one thing: rarity.
One thing the LSE has in common with the rest of the range is that many have deteriorated with age. On the plus side, there are specialists on hand who can help fix your problems, whatever kind of old Rangey it is you own, and they'll be as happy to work on an LSE as anything else. Even if the longer chassis does mean there's 8% more welding to do.
Among these specialists is Gumtree 4x4. That's where the LSE in the pictures went, to turn it back into the grand vessel it once was.
'This LSE has the usual 4.2-litre V8 engine up front with the automatic transmission,' says John Bowden, Gumtree's main man. 'It's completely original and unmodified except for having had the air suspension removed by another garage.'
When it comes to a classic vehicle, original is often the way forward. Too many mods and you might be saying au revoir to authenticity and howdy do to more problems than benefits. Whether this is still the case with the dreaded air suspension is open to question, but even with its lavish thirst you still want to see a 4.2 under the bonnet.
'We sent the original engine to JE Engineering,' says John, 'but they condemned the block. Fortunately, they had a brand new one in stock, and John rebuilt the engine around this. A proper engineer, in my opinion.'
The reconditioned automatic gearbox and Borg Warner transfer box came from Ashcroft Transmissions, another company to whom John is happy to tip his hat. 'Ashcroft, like JE Engineering, are very good to us.'
Getting a new engine at this stage of life is certainly going to be noticeable for those lucky people in the back as they enjoy the LSE's legroom while being transported around. It's like someone middle-aged who's fresh from a heart transplant – they'll be moving and breathing a lot more efficiently, and so will this LSE.
And that's a good thing. It should waft along on the transcendence of a V8 murmur, leaving bystanders to question the precious cargo being chauffeured within. Much more Kensington than Glastonbury.
As it turns out, this LSE really should glide along nicely. What was that that we were saying about the air suspension? Well, you're looking at one Rangey that's had it removed – and then reinstated.
The previous garage – or 'muppet', according to John – who removed the components didn't so much take them out as rip them out. If you're going to do something, you may as well make sure you do it right.
Those are some of the main changes so far, but you can rest assured that many more hours have been spent on the vehicle. 'It's had extensive welding to both front inner wings, the inner and outer sills, the rear wheelarches and body frame. We've given it a full respray after a complete body rebuild due to the corrosion and have also sorted out the dents and so on,' John explains.
The brakes and steering have been overhauled, with the former receiving a full rebuild. Should have no problems bringing that weight down to a halt, then. But why go to all this effort on an old Classic?
'All the owner wants, really, is a basic, standard working car that will do the same job for him as it did before.' Code for an owner who specifically doesn't want all the gimmickry he'd get if he spent his money on a new one, maybe.
You can find your perfect vehicle sometimes and then not want to let it go. It makes sense really. Why bother spending all those notes on a new vehicle if deep down it'll never be what you want? Better to just put the money into making the real deal become the last real deal you ever need.
'We've aimed to give the owner a Range Rover that will last for another 25 years or more,' confirms John. 'The guy could buy a new one, but he likes the LSE. He feels it's better than anything produced since.'
That's a strong statement when you consider more than two decades have passed since the LSE went on sale. Then again, this one's owner is not the only person to appreciate the charms of the Classic in elongated form.
'The LSE is my personal second-favourite Classic Range Rover after a nice early two-door, as there are not too many left,' says John. 'That 4.2 V8 engine is lovely and they have so much room inside.'
To make the most of that interior, this one has been kitted out with a new headlining. The seats are new, too, and it's had a more general tidying up of all the trim to make sure it's as elegant on the inside as the outside. A new set of boots, and this stately chariot was ready to head off to the party.
Some of us will know only too well that pretty things can require that little bit more in terms of maintenance. So was this any different? Does John enjoy spending time on these Classics?
'In a perverse way, yes' he explains. 'My staff might disagree, but they are an interesting challenge at times and quite straightforward at others, depending on what faults you come across.' Fortunately, no mechanics have been harmed in the work done on this vehicle… 
It's an interesting thought, though. Given the choice, what percentage of Land Rover owners would go for a fully restored minter of a Classic LSE over a brand new long-wheelbase L405?
Of course, there's the small issue of a new LWB costing more than a hundred grand. Without being so crass as to speculate on what Gumtree's customer might have paid for his restoration, when you see late Classics up for sale in tip-top nick they tend to have about half that on the screen.
So, this LSE is only half as good as a new LWB, then? Just try telling that to the owner. And in a five years' time, when his LSE is still worth just as much as it is now and the guy with that L405 has a main dealer offering him ten grand for it, what then? We all know where the smart money goes…
Share this article