Carry on Camping
Originally Published: September 2014
Words: Mike Trott
Pictures: Mike Trott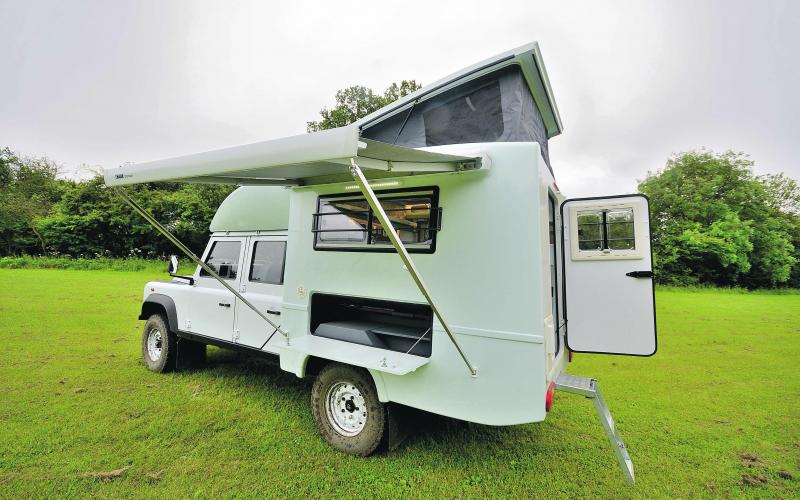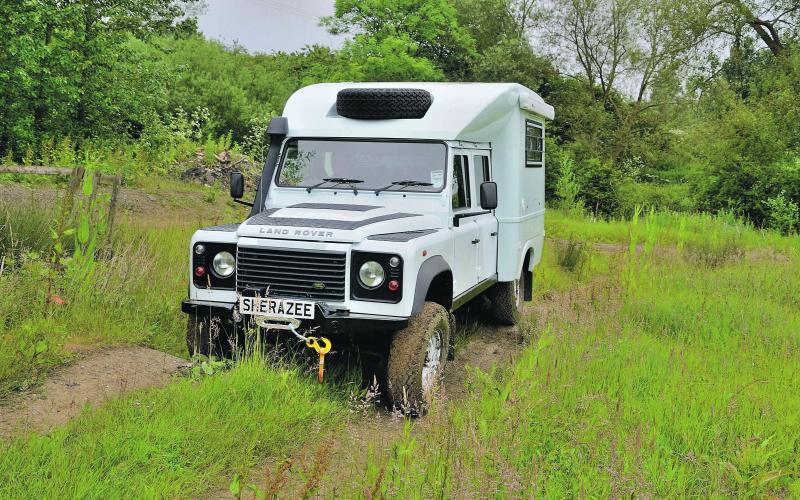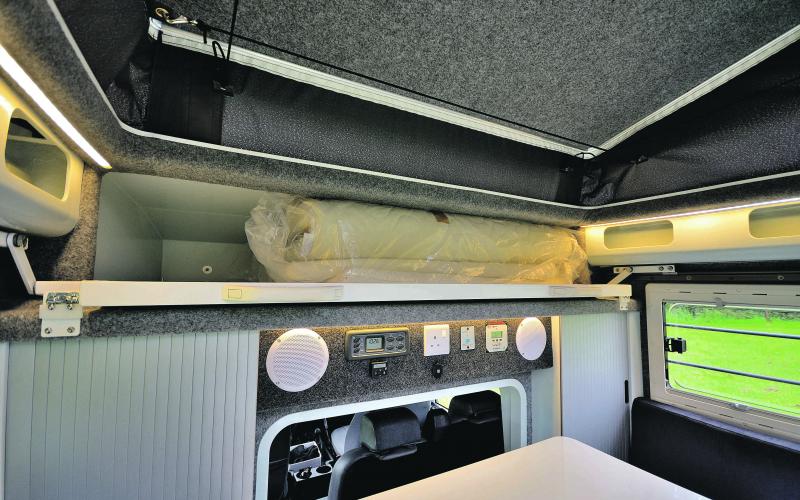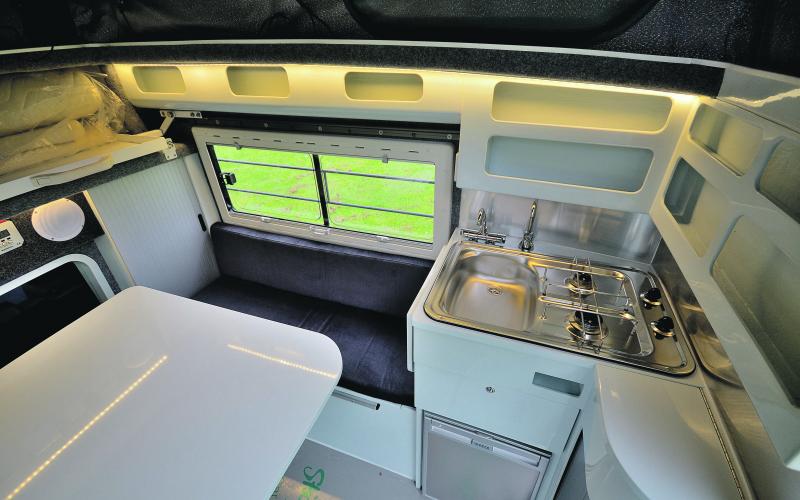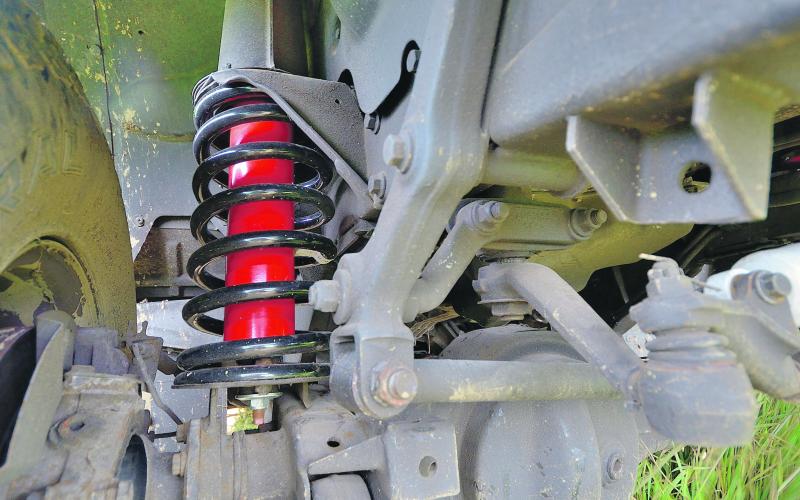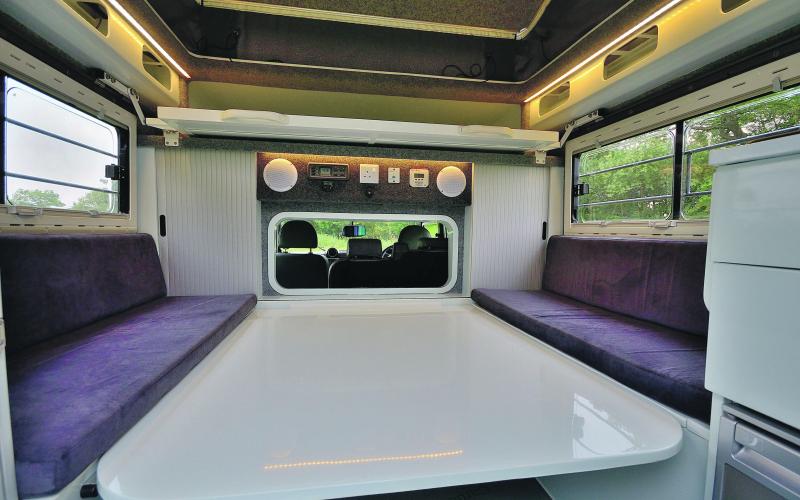 <
>
Footloose 4x4's new Sherazee conversion turns a basic Defender 130 into more than just a motorhome. With a full camper body and every bit of its off-road ability retained, you'll be able to carry on camping for as long as you want…

Turning your Land Rover into a go-anywhere home from home is not something you do on a whim. Taking a vehicle designed to carry people, or cargo, or some combination of both, and turning it into something designed to be lived in, is a major undertaking.
If you're planning on upgrading your Landy in the first place, it's likely you're set on leaving the world behind and doing some proper travelling. You'll need your vehicle to be your bedroom, kitchen and everything else (oh yes, and your car). So it goes without saying, you're going to want it to be prepped as competently as competent gets.
If you're not up for doing the work yourself, a nifty new alternative has just come on the market. Overlanding specialist Footloose 4x4 has designed what is essentially a camper conversion for your vehicle. It's called the Sherazee, and its purpose is to answer some of the many problems encountered when trying to plan for overland expeditions. The pictures here show the conversion on a Defender 130 Double Cab.
 'The objective is to provide the best compromise for off-roading and being a camper,' says Ian Hobday, CEO of the Green Automotive Company, parent to Footloose 4x4. 'People are going to travel a very long way in our vehicle, so it has to work on-road, off-road, in the arctic, the desert or wherever.'
Everything from the design to the assembly of this mobile dream home has been done in-house, and the attention to detail is clear. The Sherazee uses a monoblock shell construction of glass fibre and insulating composite sandwich panels. It comes with an elevating roof, the sides of which are made from UV blocking fabric and include air vent openings complete with insect gauze. All the panels are finished in white GRP gel coat, as is the internal furniture – great for reflecting heat in hot climates and insulating in the cold.
Clearly designed with overlanding in mind, the Sherazee will squeeze inside a shipping container. Since this opens up large parts of the world to you, as well as giving you the option of shipping your way around parts of the world you don't fancy risking, it's an essential element. 
Meanwhile, you'll have everything you need for the trip. Namely, an electric flushing toilet, a shower that can be used inside or outside the vehicle, a table and seating area that can convert into sleeping space for four, a fridge and a double-ring gas cooker.
Everything but the kitchen sink, huh? No, just everything. It's got a kitchen sink.
There's a storage locker for all your recovery equipment, plus camping gear and other accessories. Clean water is stored in a 110-litre tank and a gas locker stores a pair of 2.75kg bottles. An electric circuit board and displays let you check charging levels on the main battery and an auxiliary leisure unit, which are linked to a solar panel.
How do you manage to fit all of that in a box on the back of a Defender? Well, smarter packaging means more space – and Footloose's designers have made the most of every last bit to create a living space that never feels cramped.
Even without options, the level of kit is pretty thorough. There's plenty you can add, though. Footloose 4x4 sees the Sherazee as a made-to-measure conversion, not an off-the-peg one – in other words, they'll tailor it to suit your exact needs. And they won't take 'don't know' for an answer. 
'We've had one customer come to us and ask for a respirator to be fitted to help his supply of oxygen during the night,' says Ian. 'It comes down to suiting the needs of the person – we want to give people the best experience.'
The particular 130 in these pictures has a couple of customer-specified mechanical upgrades including Koni shocks and a two-inch suspension lift, as well as some decent all-terrain tyres.
'People can keep the standard suspension if they like,' says Paul Fickweiler, the man who led the Sherazee's build. 'But we offer the various options and most will generally take them. With the added weight on the back, it makes sense to lift the vehicle back to a more capable height.'
Even with the Sherazee conversion on the back, at any rate, the 130 is no less capable than a standard example. If you want to wrestle one of these up the Sani Pass or over the Sahara dunes, it'll stay with you all the way – and when you get there, it'll still be home. Behind the wheel, it's just like driving a standard Defender.
Motorhomes are famous for holding their value in a vice-like grip – as are Defenders, obviously. So a motorhome based on a Defender ought to be just about as strong an investment as it's possible to make on four wheels. That's just as well, because the amount of money you put into it will be very substantial. £60,000 plus VAT's worth of substantial, in fact.
Don't baulk too much at that price, though, until you've weighed it up against what it would take to prep a more traditional expedition vehicle to the same standard. 
And the sort of family car you'd get for that money? A nice one, for sure. But three years later, a main dealer will be offering you less than a third of that to trade it in.
Spend it on a Sherazee, and by the time those three years are up you could just about be coming home from your first big trip. And you'll be bringing a priceless treasure trove of memories home with you, the likes of which no posh new motor could ever achieve. 
On top of that, you'll be driving a Land Rover that's still worth some very strong cash indeed. Only problem is, you'd need to sell it first. And who on earth would ever want to do that?
Share this article