Busman's Holiday
Originally Published: August 2014
Words: Gary Noskill
Pictures: Steve Taylor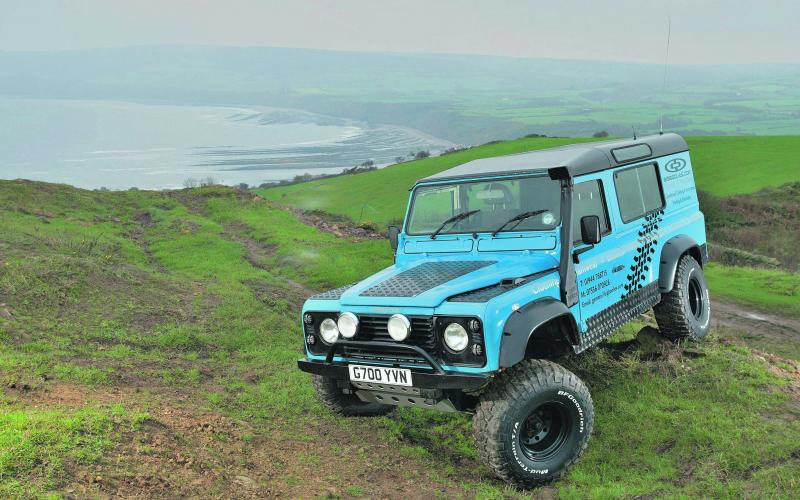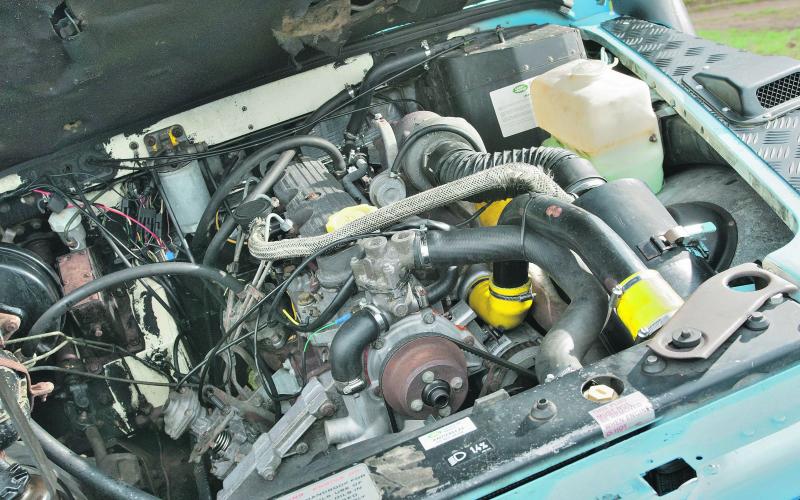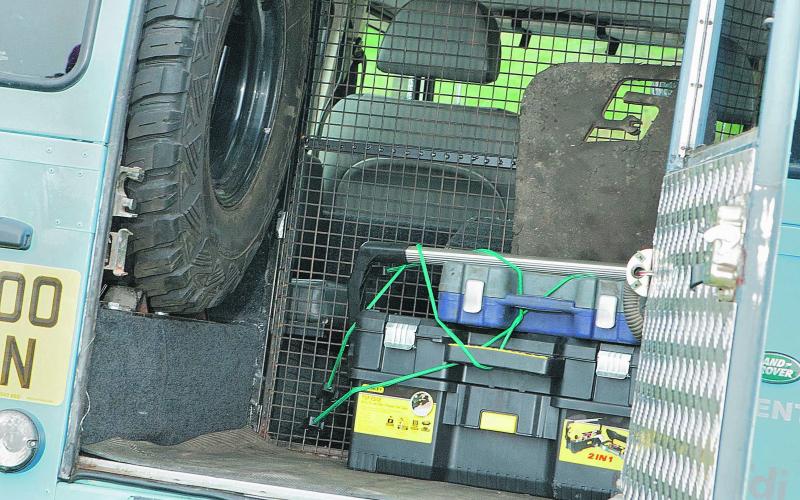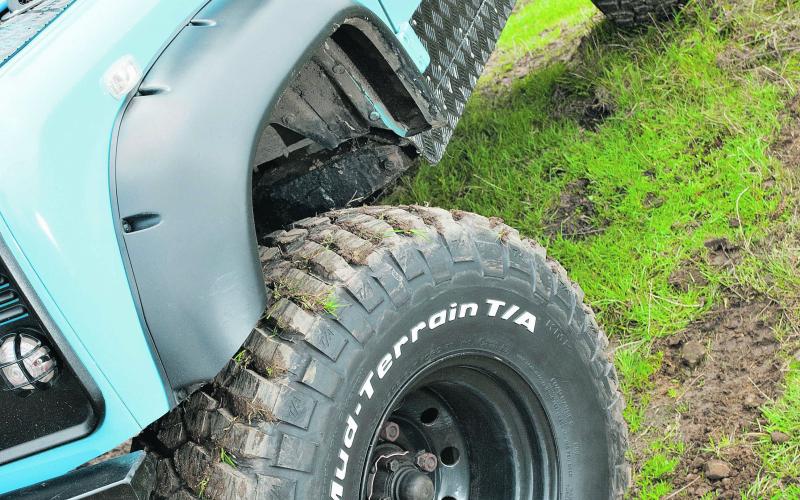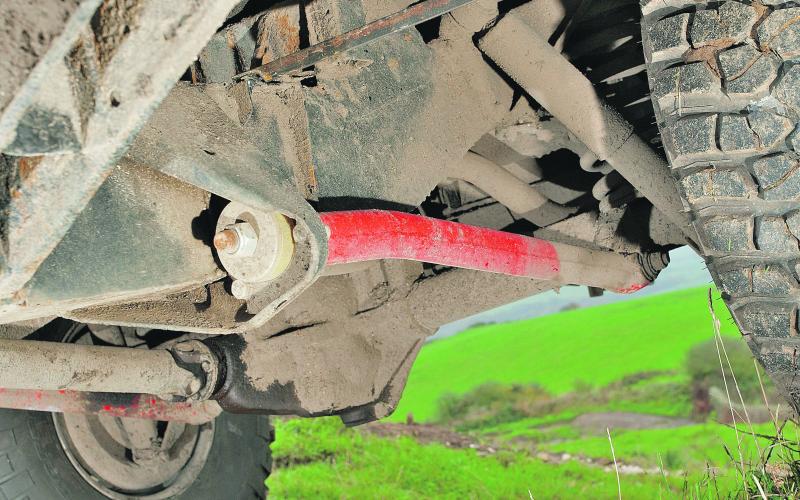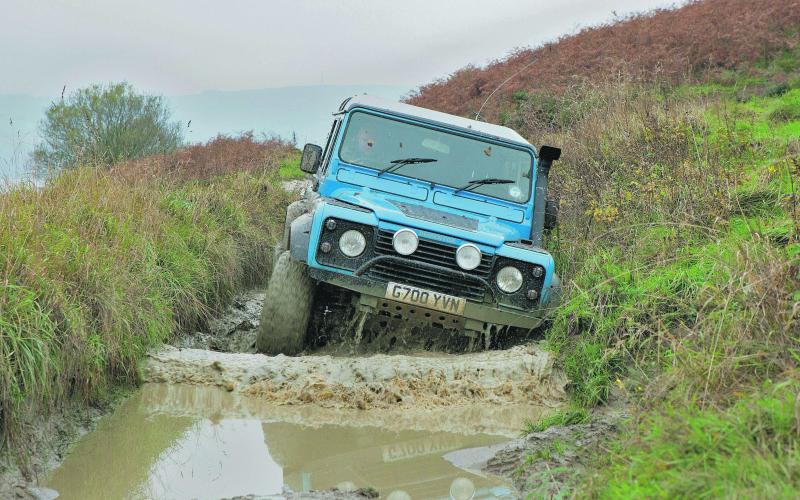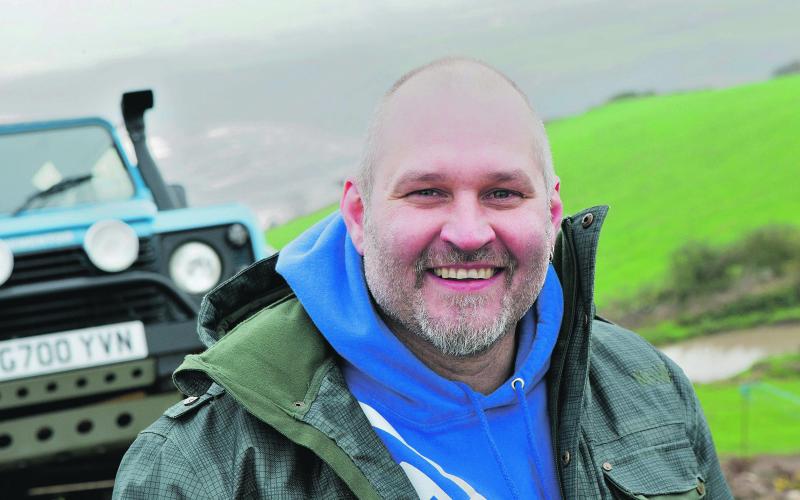 <
>
When you spend your working days maintaining a fleet of 14 Land Rovers for an agricultural estate, it might reasonably be assumed that you won't want to spend your leisure time working on Land Rovers. But Nick Mills is so into it, he didn't just build himself one. He built a whole series of the things, culminating in a hefty 110 so his kids and dog could come along for the ride too.
Nick Mills works on Land Rovers every day. He's an agricultural engineer on a farming estate, looking after all his employer's engineering and fabrication needs as well as spannering on a fleet of 14 Landies.
'I'm an all-round chap, I am,' he says, and that's a good thing to be when you work on Landies. Which he doesn't just do with his job, either. 'When a project is finished I start to get itchy feet and need to fuel my addiction for the build buzz,' he admits. And that explains the catchy coloured 110 on his drive.
This replaced a Discovery, and even when we spoke to Nick there was another 110 waiting in the wings to be built. He obviously doesn't get enough spanner time during working hours.
Seriously, though, you'd think a man who maintains 14 of the things would have a hobby like woodturning or model railways. But not Nick. 'I love Land Rovers and always have,' is his straightforward explanation. 'I wanted to buy a Defender 110 as I'd never owned one. I've had a 90 before but didn't like the lack of space in it really, what with having two children and a dog to fit in.' 
Buying a 110 isn't a difficult thing to do – many 110 owners have done it – but as always, the trick is to buy the right one. Which in Nick's case meant buying one most people would consider fairly wrong. 
'The chassis was rotten and the bodywork was really rough and neglected,' he says. 'The interior was also really tatty and a 200Tdi had been fitted very roughly indeed.' 
Nice. But as far as he was concerned, it was perfect. 'It was exactly the type of Land Rover I was looking for – a blank canvas for me to build on, to whatever spec I wanted.' 
Nick ran the truck for a few weeks, which is how long it took for its MOT to expire. At that point in time, rather than trying to get a new ticket, he put it on SORN and got down to work. 
He started by stripping it down and selling the bits he didn't need, to fund the bits he did. Good plan. Then he had the chassis shot-blasted, which is also a good plan, and lots of welding followed; the main rails needed plenty of patching, and a whole new quarter-chassis went on the back.
The body panels were able to go again, though there was plenty of beating required to knock out all the dents. But the reward for all his hard work was that he was able to break out the spray gun and finish them in the very fetching Ransomes Orwell Blue you see here. Its manufacturer, Spaldings, lists it as a 'hard implement enamel,' and that's very appropriate because this 110 is a very hard implement indeed.
Something else the body wanted for was a cage in the rear, which Nick bent up himself. It shares the cabin with a melting pot of bits from all sorts of sources – the front seats are from an MG ZT, the rear heater a Ford Transit and the rear bench seats were bought from Britpart. Nick made his own centre console, complete with cubby box, cup holders and CD player housing. 
Another goody from Britpart was a set of 4" extra-wide wheelarches, which went on after he'd trimmed out the front wings. He wanted to leave plenty of space for a set of 33x12.50R15 BFGoodrich KM2s to do their thing without fouling, see, and as we all know virtual lifts are all the rage among truck-modders at the moment.
Not that he didn't enhance the suspension as well, by going back to Britpart for a set of +2" springs and shocks. More space around the big BFGs, and more flex to keep them pressed to the ground – not a radical set-up, but one that works for him and unless you want to go extremely extreme, it'll work for you too.
Those tyres, by the way, have their fans but, unlike the original BFG Mud-Terrain, you'll find people who don't rate them as much. Nick is firmly among those in favour, saying they give him plenty of stability when he's out and about on the estate at work and playdays at the weekend.
Also on the suspension front, he made his own cranked rear trailing arms, which is a pretty grown-up thing to do. More droop and more strength, too: both fine things. Also strong as an ox are the heavy-duty drag link and track bar that turn the front wheels, and the Britpart heavy-duty steering damper that helps convince them only to do so when asked.
Turning the wheels in the other sense of the word is the same 200Tdi whose installation Nick didn't like the look of in the first place. It's a diamond of an engine in the right hands, which obviously is where it was now, and you won't be surprised to learn that he craned it out and did the job properly.
This meant replacing or repairing the starter motor, head gasket, alternator and water pump before doing anything else. Might as well get the engine right while it's hanging from a chain. Next up were a large-core radiator, heavy-duty clutch, Td5 heater and the electric fan off a Fiat Ducato van, then in she went with an LT77 gearbox and LT230 transfer case bolted on the back of her.
Which brings us back to the MOT test, and after all that work the 110 arrived home with a new ticket to justify all Nick's efforts. So now he was able to get out there, start playing, use it in his job… or go back into the workshop and build something else.  
As he's already explained, the moment he downs tools on one project he wants to get stuck into the next.
'I've got big plans for the next one…'
To most of us, 'big plans' would be what lead us to a Defender much like this one. No harm in being ambitious, though. It definitely helps when you've got a pro workshop and the skills to use it right, but it's the plans themselves that'll put you on the right lines.
Nick's 110 is spot-on because as well as being very able off-road, it hasn't had the usability compromised out of it. He was after a Landy to suit life with two kids, a dog and an out-and-about job, and that's just what this is. Top tool, top toy. What more could you ask for?
Share this article