Blossoming Late In Life...
Originally Published: June 2014
Words: Mike Trott
Pictures: Steve Taylor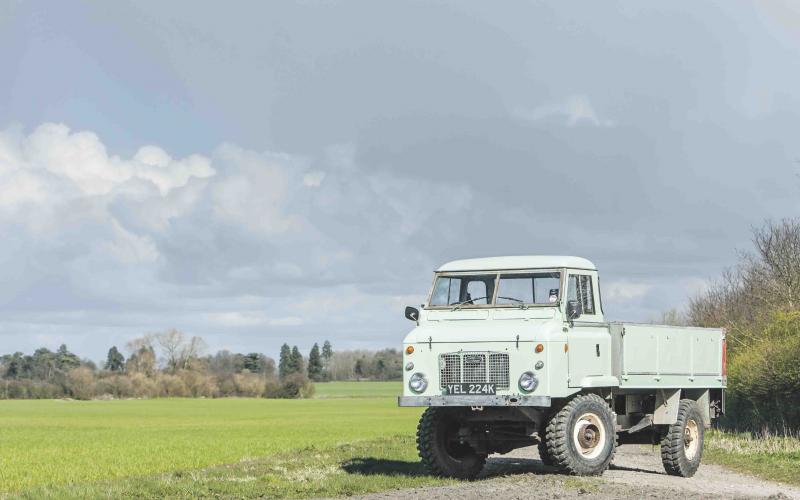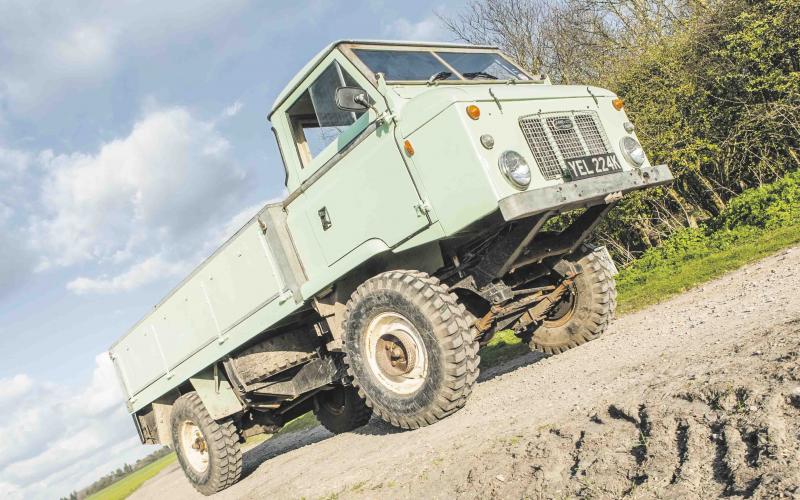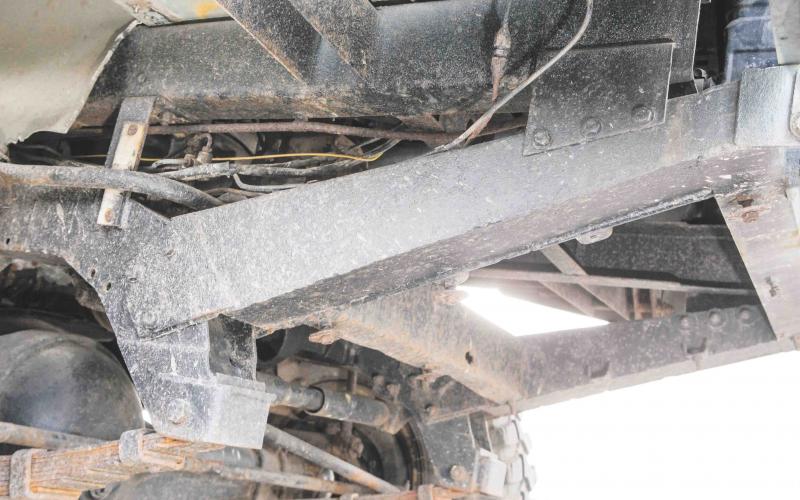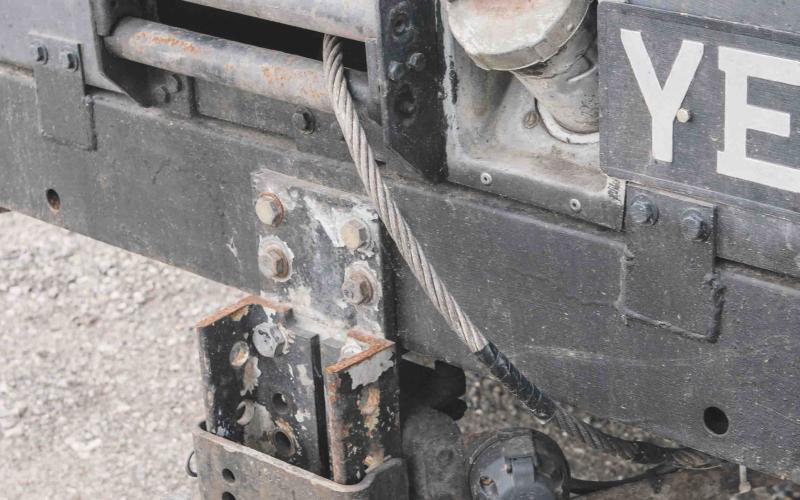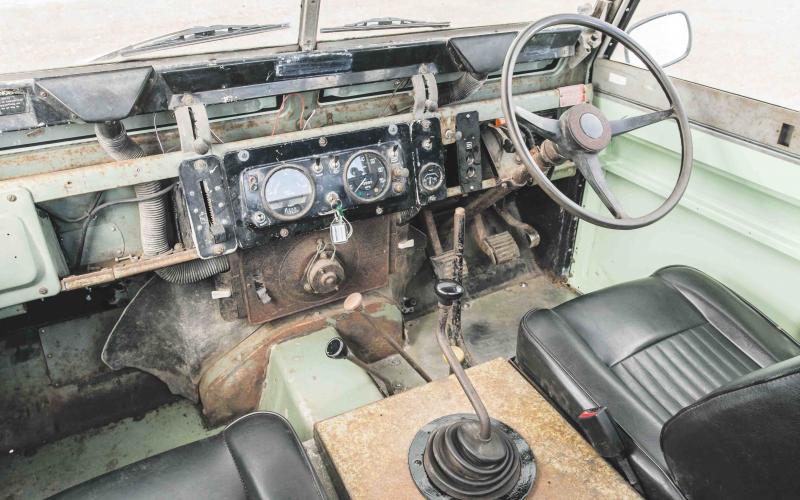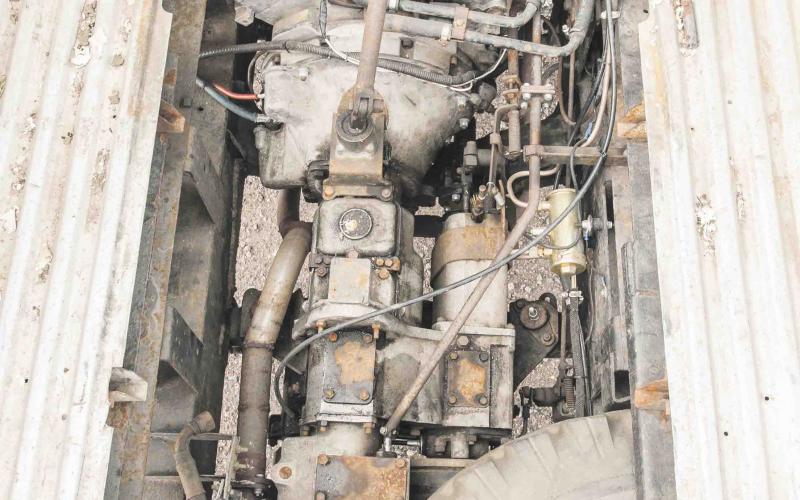 <
>
The Series IIB isn't known 
for its looks. But Land 
Rover's original 110-inch work truck has a 
functional elegance we can all admire – especially when it's being modified and restored into a shining example of an everyday classic.
You won't have seen many of these on the road. And if you have, it may have been at the side of the highway performing its duties, most likely a few decades ago.
But we're not insinuating that it was squatting and fouling upon the asphalt. Quite the opposite. This vehicle was formerly a cherry picker for the Southern Electric Board (SEB) and would have spent its days lifting workmen up and down in order to maintain the cable network. Some might say a cherry picker resembles the broken neck of a giraffe emerging from the rear of the truck with a man in a bucket for its head.
This particular giraffe is a Series 
IIB 110 Forward Control finished in 
a nice peppermint green, as you can see in the pictures, though it wasn't always that colour. Its old SEB livery would have been a tad less pale and would have been most frequently 
seen stationery under the high-tension cables of Hampshire, Oxfordshire, Dorset and elsewhere.
After a long and productive life, this 110 FC has found its way to an owner who doesn't mind its little quirks (nor the fact that it's happy to eat into his wallet). He's happy with it and will keep supporting it like an old mate.
The light-pocketed man in question is Jeremy Jackson, who fell in love with the truck a few years ago. 'This came up for sale back in early 2009. At the time it had a cherry picker on the back, as that's what the previous owner had wanted. I didn't really look round it much, but I wanted it so I bought it. It was originally a SEB vehicle, but had been worked hard and wasn't in the best of conditions!
'When I got it home a few days later, it was far worse than I imagined. Pretty much everything was going against it – battered panels, rotten chassis, non-runner etc.
The vehicle is a factory built IIB 110". These were an evolution of the original IIA 109" forward control; the extra length was to fit the 6-cylinder that the IIB had as standard. They also had ENV axles with a wider track than the original IIA.
Being a 1972 model, the truck is now over 40 years old and a bit of a 
retiree. Your initial take upon this leggy, box-shaped machine might be one of clinical observation and 
assessment. However, if you spend enough time with it, that personality certainly begins to come through.
It was never destined to wow 
onlookers with its aesthetics; it was solid and purposefully built with 
practicality in mind, a bit like a small brick building with a lavatory placed inside. You're probably getting the 
drift here…
Now the vehicle has managed to start enjoying its retirement and, after having spent time with some carers, this Landy is feeling rejuvenated.
'Much of the work was done by Andy Flanders and Alex Engineering,' explains Jeremy. 'It was finally running, but the engine was worn beyond economical repair.
'Keen to stick with a 6-cylinder, I sent it up to Dave Marsh to put a 3.0-litre out of a P5 in it. Sadly, these are hard to find and the one I had was also junk! A bit of thought meant I decided to go for it and have a V8 fitted. He fitted a 3.9-litre complete with EFI, Series III gearbox and overdrive.' It was also at this point that it gained a genuine mid-mount hydraulic winch.
'Sadly,' continues Jeremy, 'this engine was one I supplied and also no use – spot a pattern?! It came back home and generally sat in the way for a while. However, among my other vehicles was an ex-Simon Smith 110 that had been comped and hillrallied. It had a very sweet V8 in it but had otherwise gone past the point of value.'
At this point, the Walkers from Alex Engineering came in to help Jeremy get that sweet motor into his new dream machine. It wasn't the simplest of tasks, with the 3.5-litre Rover V8 taking up that bit more room under the bonnet than the original 6-pot power plant.
'Fitting the new engine was certainly one of the problem areas,' recalls Andy Walker of Alex Engineering. 'It was a tight fit, so to make it work we had to connect the engine to the gearbox and lift the whole lot into place in one go. The high and low linkages were in need of some attention as well, and we spent a fair amount of time re-engineering the box.
'We gave the truck a general servicing, checking over the running gear and brakes. We also spent a fair amount of time on the wiring and welding of the chassis.'
It's fair to say this vehicle has been around, but like most objects (and some people), once you get into your forties you're bound to have started showing some signs of wear and tear and past action.
'By this point,' says Jeremy, 'the body was looking a little patchwork so it got a full respray. Not its original SEB green, but a slightly lighter shade… I prefer it!
'I've still got lots to do. The cab needs tidying, the winch needs plumbing and I plan to have a tilt frame and canvas fitted to the back.'
Jeremy had already fitted the side panels, and so as it evolves the truck will become more Lieutenant Land Rover than Steve the Electrician and very slowly start getting its mojo back… actually she is getting her mojo back. To Jeremy, this is an old lady.
'Driving her is interesting. The steering needs a little fine-tuning, but she is very easy and rewarding to drive. She has cost a fortune so far – far more than she should have. Just like any lady worth caring about! But it's unique and exactly what I want – so I'm happy with it.'
Land Rover specialist Alex Engineering is based in Long Marston, near Tring in Hertfordshire. You can contact the company on 01296 668848.
Share this article