Birthday Surprise
Originally Published: October 2014
Words: Mike Trott
Pictures: Ian Jackson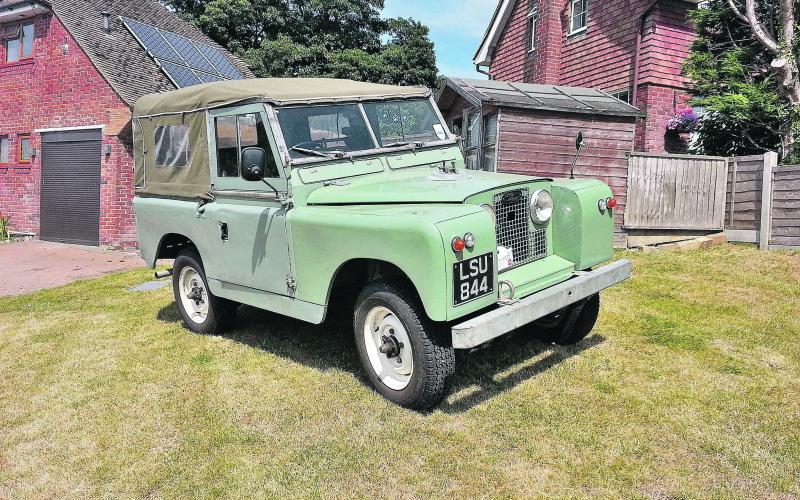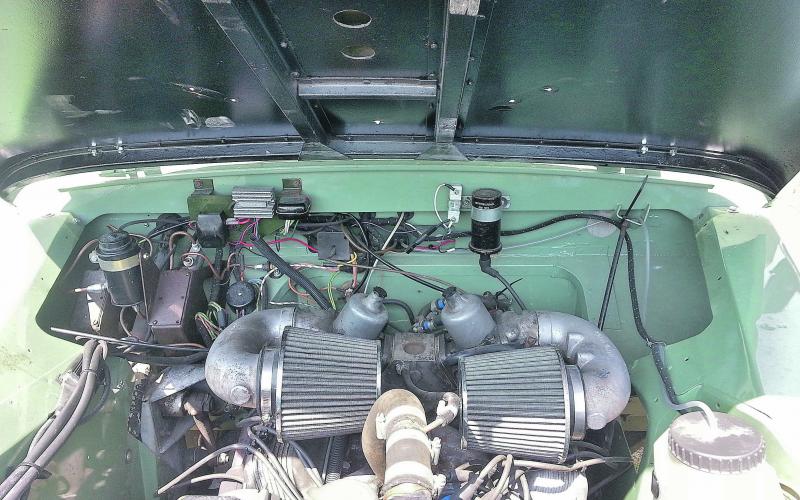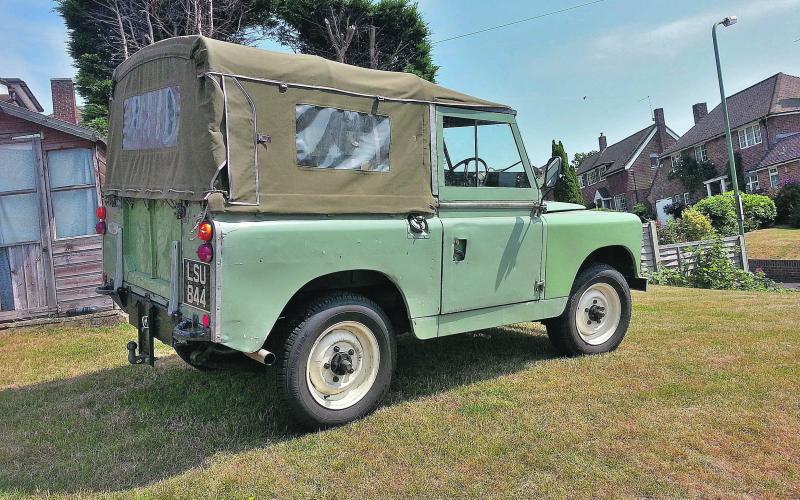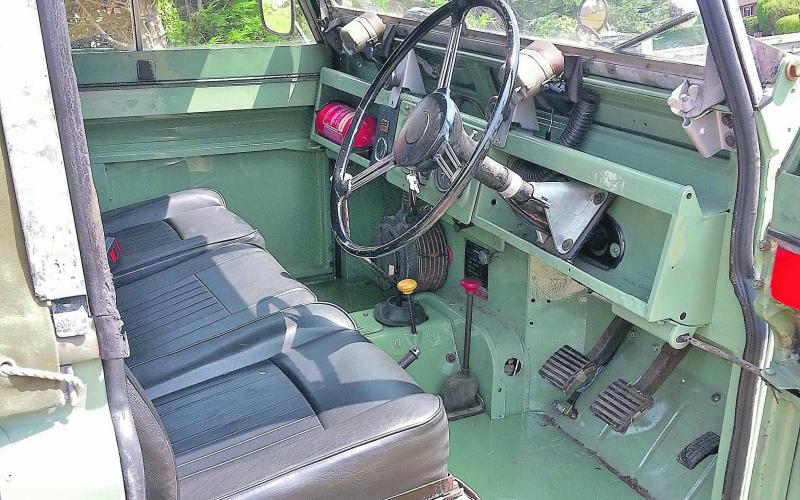 <
>
What's your definition of the perfect wife? How about one who buys you a galvanised chassis for your birthday…
If you're familiar with burning the candle at both ends, fettling away into the night on rusted metal, stubborn engines and rotted bodies (the vehicular kind, not the neighbour you buried in the garden last summer), well, it's all in the pursuit of happiness.
In any case, it's good to have a supportive spouse. Someone who can pat you on the back for the hard work you've been putting into a Landy which may be no nearer to chirping into life than six months ago. But they don't mind because it's what you love doing.
Happily, there are some partners out there who go to extreme lengths in showing their support. Like Mrs Jackson, for example.
Mrs J's husband Ian has loved Land Rovers for almost as long as he's loved his wife (could be longer, but we'll play it safe). A few years ago, Ian hit the big 4-0 and was presented with a dilemma for his birthday.
'I was given the choice between a galvanised chassis or a watch,' says Ian. 'I think I was very lucky to be offered either!' You may well be thinking
something similar too. 
Needless to say, as any self-respecting, sane person would, Ian went for the chassis. This special gift was placed on to his 1960 Series II. Even before this, the Landy already had a couple of notable features of its own – including a very big one located in the engine bay.
'The engine is a Rover V8, originally fitted to a Range Rover. It has been fully rebuilt with a reground crank, new camshaft, new valves etc. It's also running twin SU carburetors with a custom stainless steel exhaust.
'I've had this vehicle for about ten years. She has been repaired, upgraded and restored; she's a very pretty vehicle now and gets a lot of attention wherever I go. The chassis was replaced with the galvanised one, and the bulkhead and front panel have been repaired and galvanised too.'
Is Mrs Jackson as appreciative of the Series II as Ian? We may have to put this one to the jury.
'My wife is very supportive of my hobby – she knows where I am (if not all the money I'm spending) and can see the results. She's not a massive fan of the Series' ride quality – and the first time I took her out in it we got a puncture, then the second time the fuel pump packed up in the middle of a green lane. Needless to say, she's only been in a handful of times since! She much prefers the comfort of our Freelander 2, and also the P38.
'My son, however, loves it and has been on a couple of green laning trips. He's seven now and is starting to get the car bug. Hopefully, I'll be finishing a Toylander for him shortly.'
Going back to the adult-sized version, there are a few more elements to the vehicle worth mentioning. To keep that V8 in check, Ian has fitted the brakes from a Stage 1 V8. He's also swapped the standard diffs for Rover P4 units, giving the vehicle more civilised road manners. The Polybushed suspension and 205x16 Bridgestone radials compliment this further. 
The Series II has also received a new Autosparks wiring loom, and has a genuine Land Rover seatbelt bar fitted. Ian is particularly proud of the original Lucas headlight units too, which took him two years to find and have HID lights installed.
As original as these lights may be, though, there is clearly one thing that stands out for Ian above all else. 'There is nothing I don't like about her,' he explains. 'But, as a petrol head, I'd have to say the sound is my favourite part. The custom stainless steel exhaust makes a lovely rasp and sounds superb. People hear the noise and aren't sure where to look. They don't expect it to come from my Land Rover, especially when you go past them at 70mph on the motorway!'
Unfortunately, this is where the story doesn't drive off into the sunset and live happily ever after. Ian's Series II is up for sale. 'I've got too many toys really. I want to build a kit car and have been given an ultimatum by the wife.'
Thou shalt giveth and yet taketh away… or whatever ye olde English saying is. It seems a man can have too many toys, at least when he starts
running out of room to keep them anyway. Renting a field or a hangar could be beneficial, but then so is a trip to Barbados. And you know which one even the most supportive other half would rather invest in.
'I will be very sad to see her go. I've done most of the work on her, with the machining work done by Evenden Engineering. I tried to stick to the same philosophy of the original looks, but with more modern running gear to make it easier to live with. This could be used everyday and will be a great Land Rover for somebody.
'There is some work still to be done. The back body could do with a little attention – there has been some filler work done previously, but it needs redoing now. I've put a new swivel on the one side, as the previous one had pitted. The body has been partly resprayed, but the rear section will soon be painted to match the front.
'Mechanically, she's in great condition; just needs the last finishing touch.'
It may not be the fairytale ending for Ian and his Series II, but for someone it's going to be the start of some great new adventures – with a V8 providing the theme tune. Meanwhile, Ian can get started on another project. And we doubt it'll be long before his Series II finds a new home. It's got a galvanised chassis, you see, and those ones always sell easily. Smart move, Mrs J…
Share this article