Appreciating Assets
Originally Published: October 2015
Words: Mike Trott
Pictures: Mark Griffiths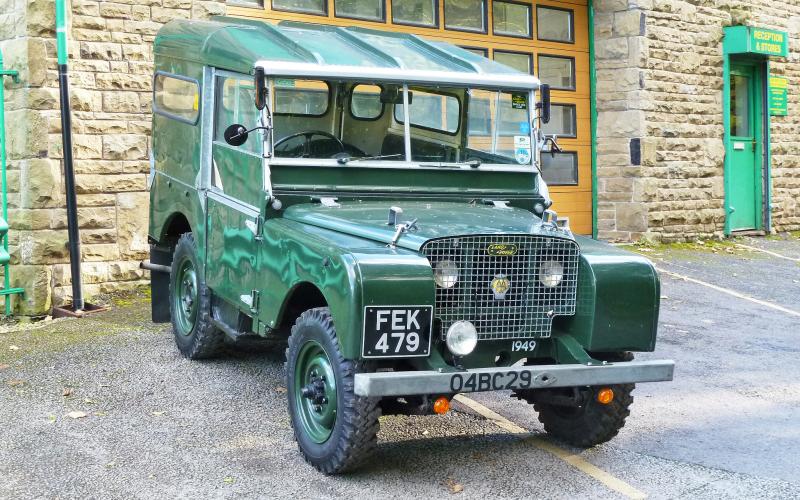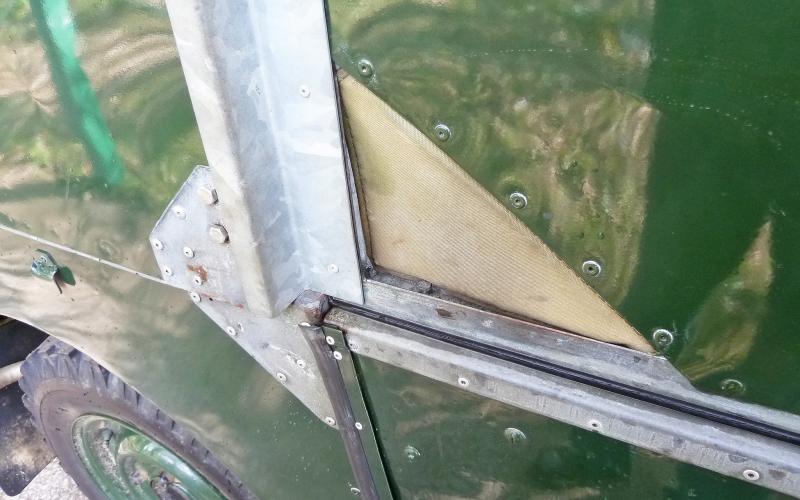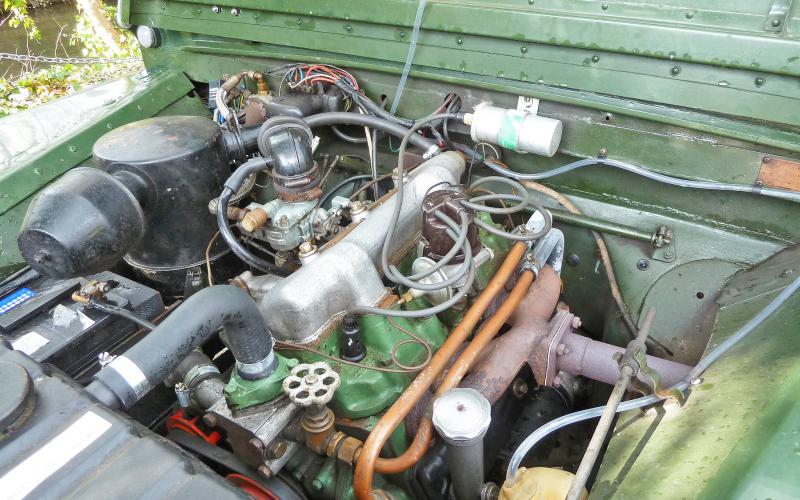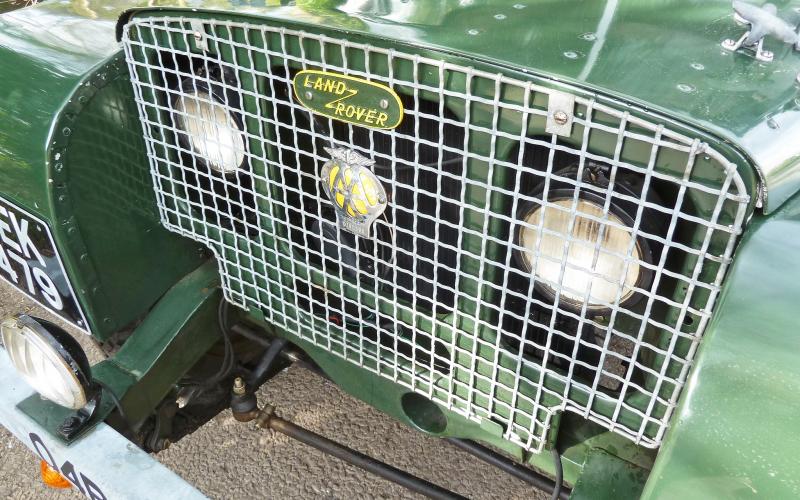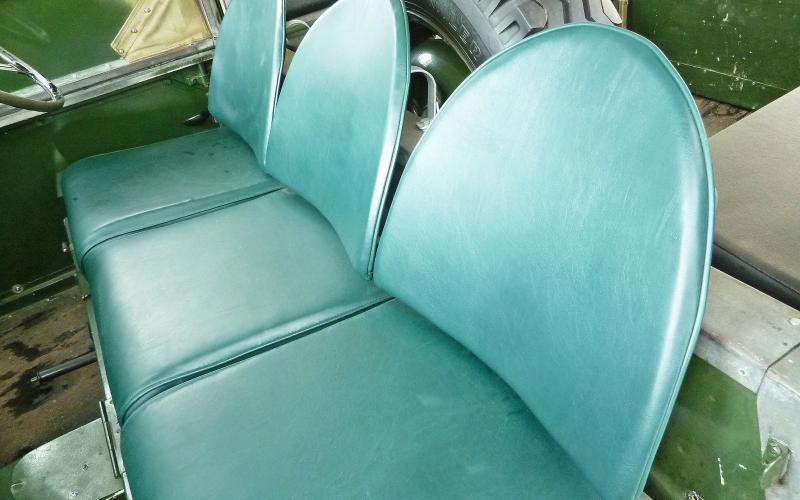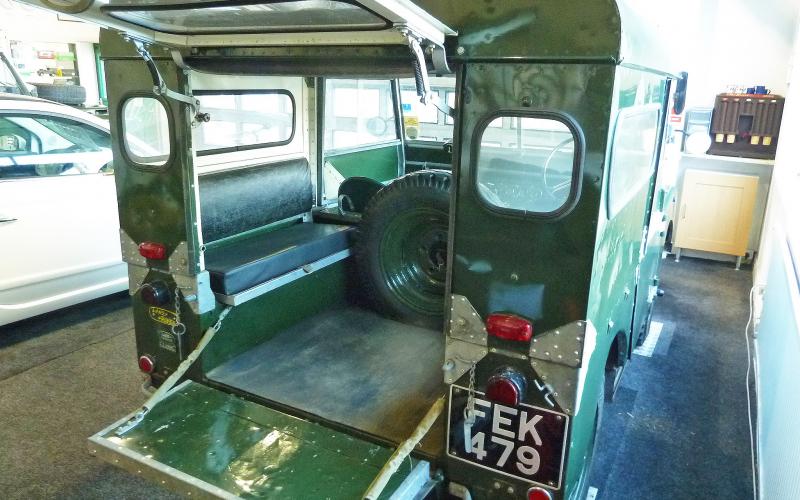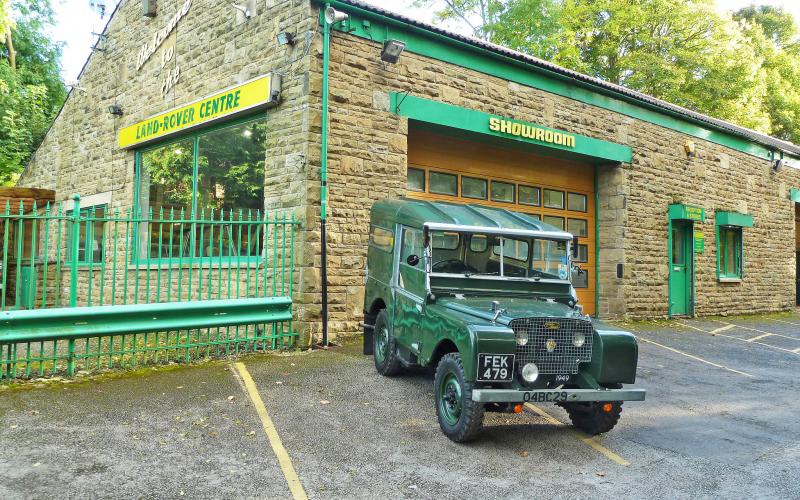 <
>
If you don't already own an 80" Series I, you've already missed the boat on these most classic of Land Rovers. But the earliest of Landies still makes a sound investment – because their ever-increasing value shows no sign of easing off.
Few things can stir the soul of a Land Rover enthusiast like an 80" Series I. These are the original; the most sacred of all Land Rovers – because to people like you and I, they are genesis. The 80" is where the magic began and the reason it continues today, over seven decades later.
If you happen to own one of these fine machines, I'm sure the other less jammy readers of this publication will agree with me when I say I'm jealous. An 80" these days is like a fine work of art – beautiful to appreciate in its own right, but particularly so in light of how much money they're now worth.
So, all you 80" Land Rover owners: keep hold of them. Not that it will be news to you I'm sure, but these vehicles are becoming about as common (and valuable) as gold dust. And even more of a reason to celebrate these great vehicles when you do happen to come across one.
We spotted this delightful bundle slipping through the clutches of the Land Rover Centre Huddersfield on its way to one new lucky owner. But before this early 1949 model was delivered to its new home, we took some time to speak with Mark Griffiths, the company's sales manager and general Land Rover encyclopaedia.
This is a beautiful car, we asked. But is the 80" the best type of Series I? 
'The "best" is always a debatable topic,' Mark replied. 'Some people would argue that the later 88" Series I is a little bit more useable and has a bit more legroom – which is probably true. However, there is not much argument that the 80" is probably the most collectable. This particular example, being a '49, is very desirable.'
Dating from the 1940s, this is a Series I that carries some of the very earliest features. So if you happen to win the EuroMillions and run into some spare cash, here's what to look out for.
Naturally, you'll want your 80" draped in the very finest Deep Bronze Green. And you'll also expect to find the perky 1.6-litre, four-cylinder petrol engine under the bonnet.
These early 80" Landies also have their headlights behind the grille, giving them one of their more stand-out features. This splendid Huddersfield example also carries the early 'ring pull' gearbox and even comes with push-button start. However, you won't get any exterior door handles for your money.
Best of all, it's a very original vehicle. We asked Mark what the Land Rover Centre had needed to do in the way of preparation work before putting it up for sale.
'We have owned the vehicle before, a couple of years ago,' he said. 'And apart from a steering box that was replaced last time, and a couple of brake drums this time around, it has really been a case of basic servicing – and polishing of course!'
It's a rare Landy fan who can afford to buy his way into 80" ownership these days. But there are benefits to being part of this elite group among the Land Rover tribe. And not having to pay tax or worry about MOTs is just a small part of it.
You'll be buying into the equivalent of something like a Ferrari 250 GTO or gull-wing Mercedes SL – among the rarest and most sought-after vehicles around. Had you rocked up to Billing last month in an 80" Landy, you'd have gathered a bigger crowd around you than any of the bling machines strutting their leather-clad stuff around the show. 
And there's a simple reason for that. Blinged-up 90s and 110s are increasingly common. Original Series Is? The opposite. 
'As with all classic cars,' says Mark, 'they're not being manufactured any more. So as each year passes, you tend to see less and less on the roads. Also, as the value of some classics increases, they tend to become more precious and get used less frequently.
'The other side of the coin, of course, is that as the Series I becomes more valuable, there is more of an incentive to restore them.'
There are, of course, still plenty of Series Is out there that were chopped up in the 70s and 80s and turned into triallers. Restoring these trucks would cost so much in terms of both time and money as to be uneconomical even now, but at least this means that as values climb ever upwards there's still a ready supply of basket cases to bring back. Unlike with most classic cars, very few Land Rovers have ever been scrapped in the conventional sense – even if so many have been hammered to death in woods and quarries.
You could easily find yourself spending a few grand on one of these beaten-up old 80s now. And if you're looking at an example presented to the same standard as the one in these pictures, you can expect to pay thirty grand or more.
This 1949 survivor, with its green vinyl interior, is believed to have started life in the British military with the registration number 04 BC 29. It fell into civilian hands once registered in 1959 – and even has the original style buff logbook to this day.
'Series I Land Rovers are increasing in value to the point where a really good one is beyond the pocket of casual owners,' continues Mark. 'I would say they are very quickly moving into the realms of "serious" collectors.
'The Series I is without doubt the most collectable of Land Rovers. It's not ideally suited to everyday or frequent use, as some of the parts are getting a little hard to track down these days – but for someone looking for a long-term investment they can occasionally drive and enjoy, I don't think you can beat a Series I!'
Talking of driving, Mark got the chance to spend a few hours behind the wheel of this particular 80" before it went on to its new owner. 
'I took it to a local car show – only about a 20-mile round trip, but it really was a pleasure to drive. One of the things about any Series Land Rover is that you know you are not going anywhere fast, so you relax, take your time and enjoy the drive. It brings a smile to your face, driving an old Land Rover!'
The 80's new owner will be adding it to a collection which already includes another Series I as well as a couple of Defenders. With this one, he also becomes owner of a plaque commemorating its attendance at the Land Rover 50th Anniversary event at Shugborough in 1998.
Will this Land Rover, and other beautiful Series Is like it, still be around come the 100th anniversary of the green oval? Now they've reached classic status, you have to assume that yes, they're here for good. And who knows just how much these heroes of the British motor industry will be worth by then…
Share this article