A Heavyweight Among Lightweights
Originally Published: October 2014
Words: Gary Noskill
Pictures: Steve Taylor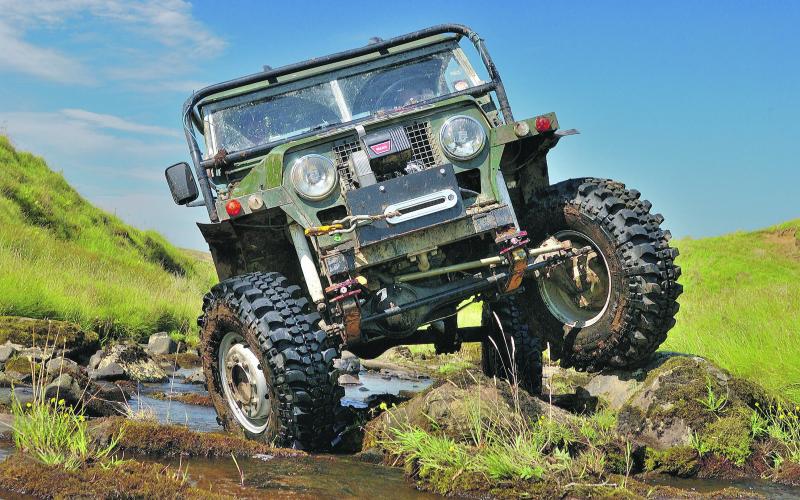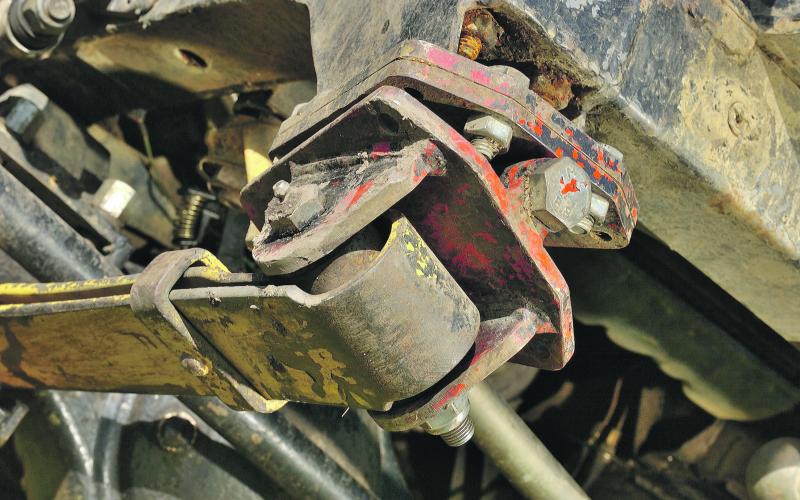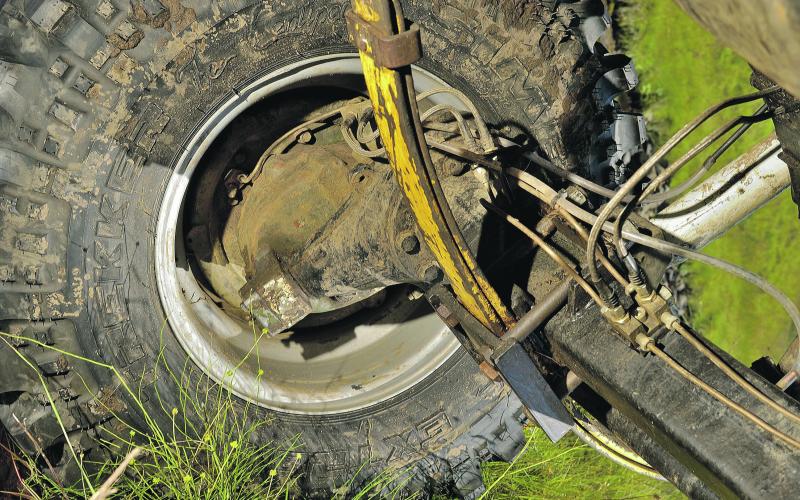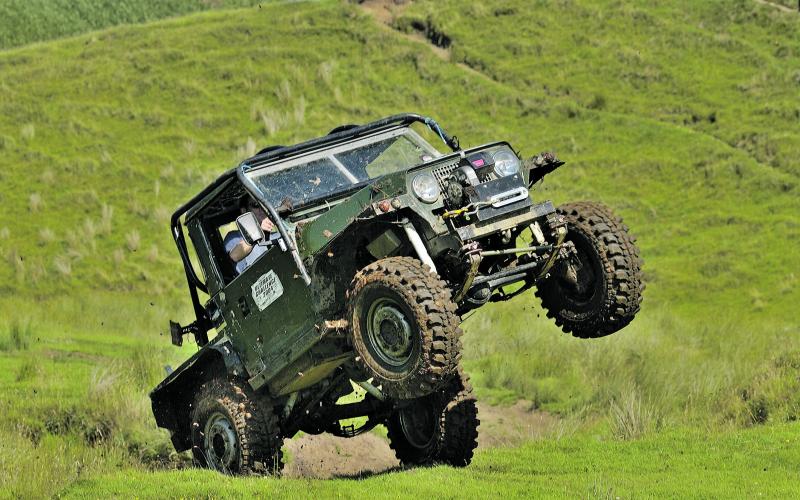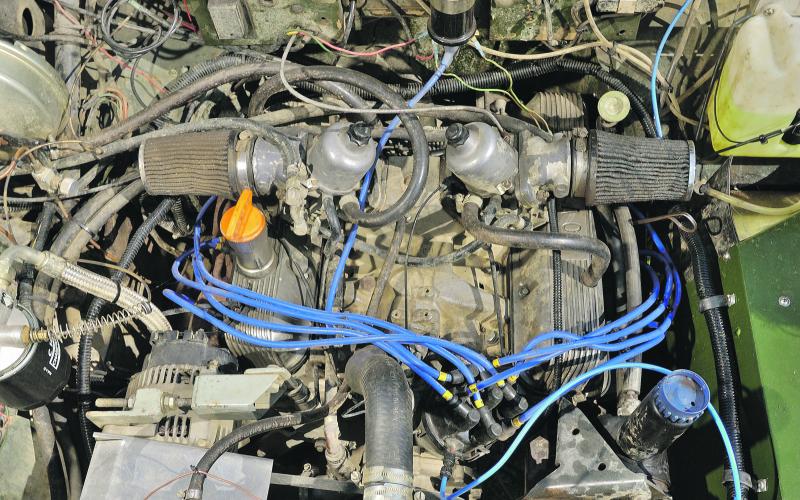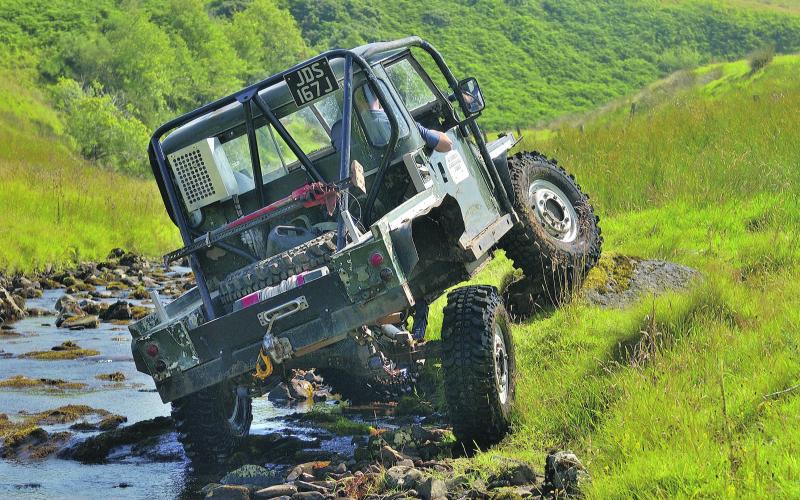 <
>
Ten years ago, what looked like an unassuming Lightweight had just embarked on a spell of dominance in top-level off-road competitions that was to last half a decade. And it did it on leaf springs – albeit with some very clever tricks behind them. Not to mention two very special axles…
There's something special about Lightweights that makes them appeal to everyone. Whether you're into classic Landies, military motors or just good old leafers, they tick all the boxes. Off-roaders have long coveted them for their narrow, trials-friendly bodies. Hybrid builders loved putting them on Range Rover chassis. And if you're a rivet-counter, each and every one has a unique and interesting story to tell.
But they don't come much more unique than the remarkable Lightweight which once dominated the top end of the extreme off-road scene. Over the course of five years, from 2004 to 2008, Willie Davenhill's animal of a Land Rover won three times and finished second twice in the Argyll and Tay Forest Challenges – precursor to the Scotia, and generally held to be the toughest off-road events in Britain. And it did it all on leaf springs.
Not that it was by any means standard. In fact, this was one of the most radical Lightweights of all time. Not so much for its springs as what sat under them – a pair of portal axles from a Volvo C303 Laplander.
Prior to these going on, Willie ran a set of Series axles with Ashcroft 4.1:1 diffs, 24-spline shafts, a rear Detroit Locker and an ARB up front. That's a tasty set-up already, but he kept grounding out his diff housings on terrain more modern Landies were covering with ease. Research told him that the Volvo conversion is popular in Malaysia – no great surprise when you learn that the C303 was made under licence there for military use. And that's where he sourced a set to ship home.
Combine them with the 35" rubber the Lightweight was able to wear after the portals went on, and you get a total of 17" clearance beneath the diffs – even with those tyres running at just 6psi. That's good going by anyone's standards – and when Willie says that the work turned out to be a lot easier to do than you might expect, it looks better and better all the time.
Easier? Surely not. Well, the Laplander's axles are about the right length to go under a Lightweight, so long as you don't mind extending its wheelarches a bit. The diffs are on the same side, too (approach with caution here, though, as they weren't all made the same in this respect). But what Willie found really amazing was that the propshafts married up exactly – all the way down to the bolt holes on the flanges, which aligned perfectly.
Adding an extra 5" to your ground clearance is obviously the main attraction of taking the portal route, but it's not the only one. C303 axles run ultra-low 7.1:1 diffs, which is ideal for slow off-road work and leaves plenty of room in the truck's overall gearing for tyres far taller even than those 35s, and front and rear units alike have mechanical diff-locks as standard. 
On the original vehicle, these were vacuum-engaged, but Willie modified them using brake cable from a mountain bike. A pull of the cable and bang, locked: a flick of the spring-loaded lever and click, open again.
One drawback with the C303 axles compared to using limited-slip diffs, ARBs or similar is that they need to be turning for the teeth in their locking mechanisms to engage. Another is that they're drum-braked as standard, and converting them to discs costs enormous money.
If you're planning a portal build, you should also bear in mind that the C303 was leaf-sprung. That played right into Willie's hands in this case, but using them on a coiler adds a major chunk of work to the job as you have to strip them and weld on all the brackety to locate them. They won't bolt up to Land Rover wheels without an adaptor either, which means widening their track further still if you want to run tubeless and beadlocked.
On the plus side, their very rugged nature and simple design means there's very little in them to go wrong – and this is backed up by the whole axle's immense strength. 'They are practically impossible to destroy,' Willie explains. 'You just can't break a halfshaft no matter what you do.' 
However good your axles are, however, they won't help much if they're not pressed to the ground. And a major secret of the truck's success is that while everyone's being blinded by the mere fact of it having portals, the really clever stuff is in the suspension bolted to them.
As we've already mentioned, this Lightweight's successes were all the more remarkable as it achieved them on leaf springs. TI Console Parabolics, to be precise, giving it an extra 2" of height and, in combination with 32" Pro-Comp ES9000 shocks on custom upper and lower mounts, vastly improved articulation. 
To make the most of this potential, Willie hit it with everything he could get his hands on to free up wheel travel. Up front, pivoting mounts (also known as spring rockers, though you'll see them with various names) were fitted to counter the natural bind you get in a leaf pack when the axle articulates – allowing them to move more freely with the terrain.
At the back, a set of Teraflex Revolver Shackles was used to a similar end. These open out as the terrain drops away beneath the wheel, allowing greater droop – basically, the leaf-sprung equivalent of dislocating suspension. 
Between them, these tricks also had the benefit of allowing a substantial increase in travel without requiring a giant suspension lift. The centre of gravity that goes with this is something you definitely don't need when there's already a pair of portals beneath you.
All this extra height and articulation meant the original propshafts had to go, with custom jobs going on to replace them. How does 9" of travel at the sliding joint sound? No messing.
The result of all this? 'I think I take the wheel travel a little bit for granted nowadays,' Willie jokes. 'Maybe I should drive a standard coil-sprung 90 for a while by way of a reality check!'
Talking of reality checks, there's a carbed 3.5 V8 under the Lightweight's bonnet. Willie built the truck in the days before speed became part of winch competition, so most of his rivals were Tdi or Td5 powered, and you know which you'd prefer in water. 
Or do you? He already had air on board from his ARB days, so he ran a line from the compressor to the distributor cap – allowing him to pressurise it at will. This does rely on the driver not forgetting to hit the on switch before entering water, which you can imagine happening in the heat of competition, but if Willie's haul of trophies is anything to go by, that's not a problem he's often suffered.
Also of note is what's bolted to the back of the engine. Willie stuck with the Lightweight's original four-speed manual at first, but found that he kept stalling – until one day when, having had an off-road drive in an automatic Range Rover, he saw the light. In went a Borg-Warner 66 three-speed from a Jaguar, mated via an Ashcroft converter to a Series transfer case.
The old V8-and-an-auto combo means you can just steer and drive, and the box is your first line of defence against wheelspin, but it's famous for giving you the engine braking of a sledge. Famous, that is, among people who don't have 7.1:1 diffs in their axles. 'It'll more or less stand on its nose,' says Willie. 'It's probably still not quite as good as a diesel, but it's not far off.'
Following its all-conquering heyday, Willie sold the Lightweight to a buyer down south. It was subsequently broken up, with its axles living on beneath another top-class winch vehicle. There was a lot more to it than just those Volvo units, though - we've not even mentioned that it only weighed 1800kg, nor that it did so despite having two hardcore winches and batteries, a cage and a custom chassis made using higher-gauge steel plate.
Inevitably, despite all of this, Willie's truck is remembered on the off-road scene as 'the portal Lightweight.' There's something special about the old Air-Portable cutwing, alright – and this one was very special indeed.
Share this article