A Classic - and then some!
Originally Published: March 2014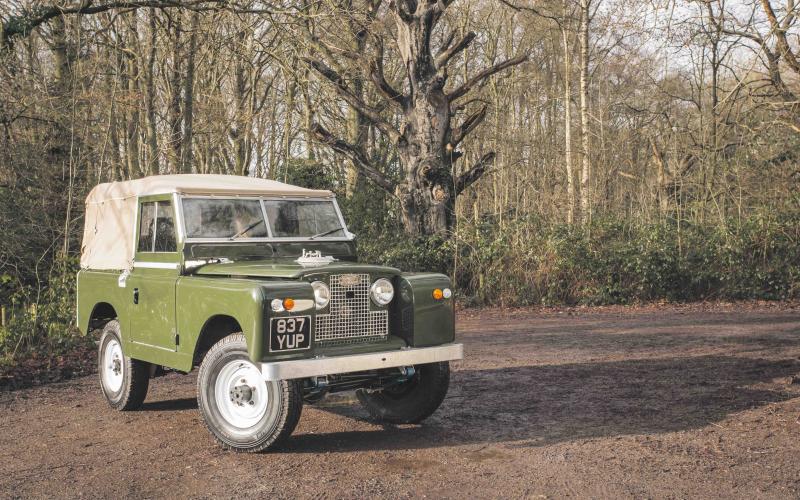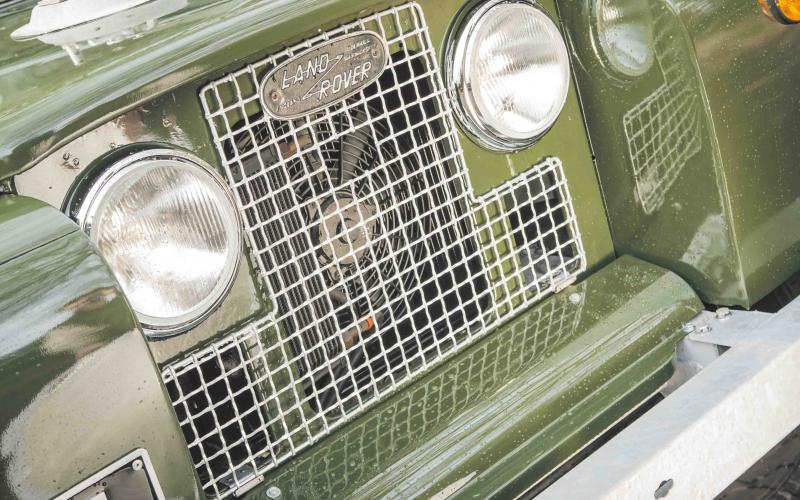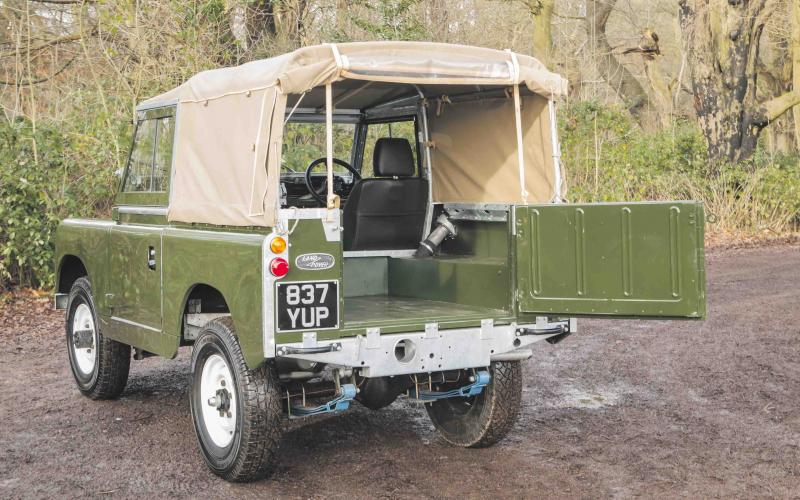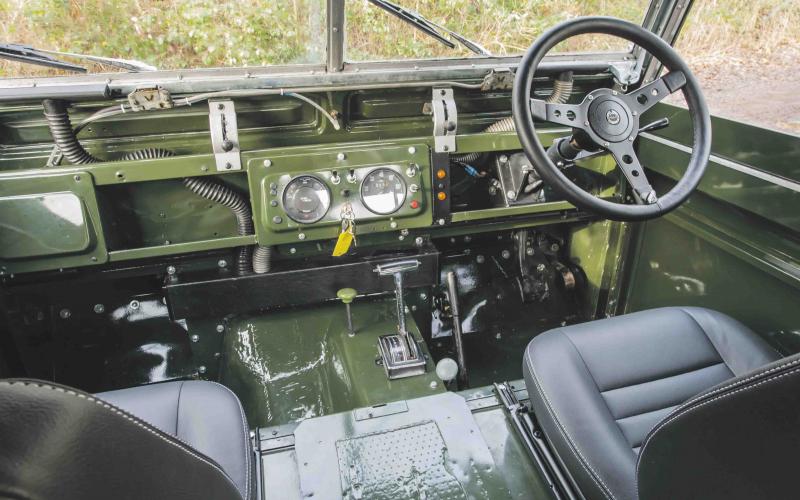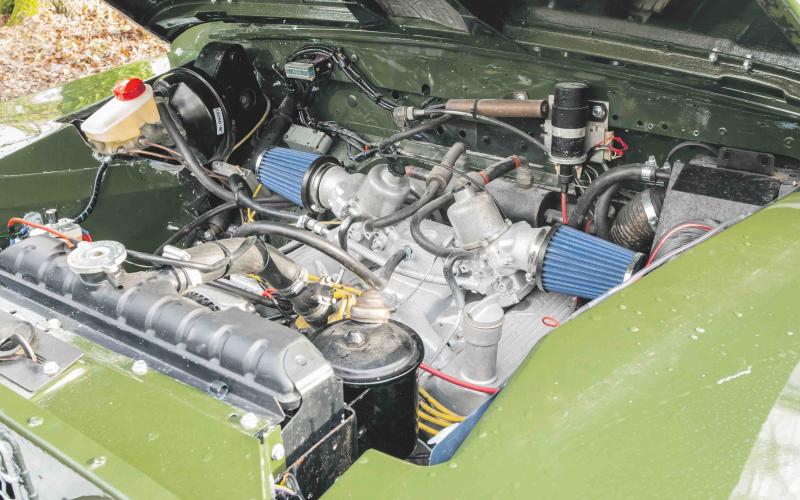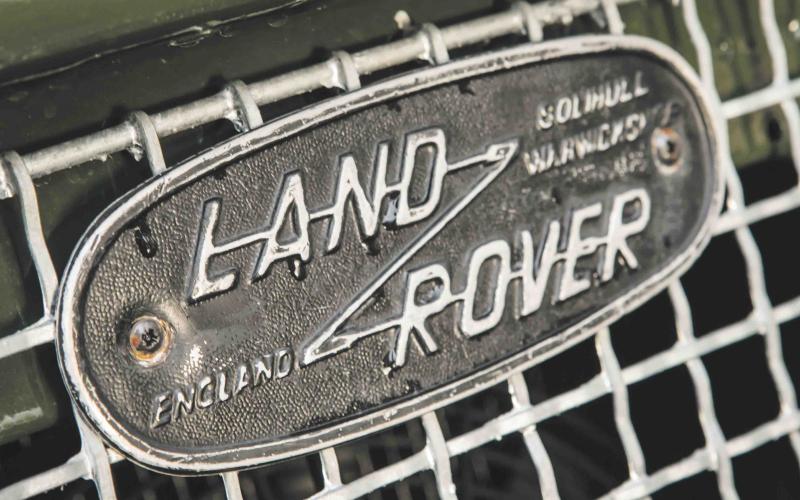 <
>
Churchill 4x4 has just finished restoring this 1961 Series II.  It's every inch a classic, but it's far from standard.
The world of old Land Rovers is littered with ex-projects. Tinkered with, chopped about, molested, call it what you want – these long-suffering Landys start off as someone's great idea but all too often wind up forgotten about in the corner of a field.
The Series IIA on this page never quite sunk that low. But if you'd seen it half a decade ago, you'd never have believed that one day it would look this good again. This good, and this original.
You might be surprised to learn that this 88 has spent more than half its life on coil springs. If you like 'em original, that's bad enough. But there's more, too – the guy who did that to it also replaced its classic IIA front end with one from a Stage 1 V8.
That's not the most startling fact about it, though. How do we know that the home-brewed suspension and front end conversion were both the work of the same owner? Simple: because this Land Rover has only ever had one.
It came out of Solihull in 1961, the first year of IIA production, and was bought by an engineer who owned it all the way up until he decided it was time to give up driving. By that stage, he'd also given it a V8 engine and, would you believe, an automatic gearbox.
With the passing of time, though, the vehicle itself started to tire. Five or six years ago, with the engine freshly reconditioned, it was taken off the road as the chassis was getting decrepit. Then last year, its owner passed it on to a friend – who just happened to be Jonathan Churchill, proprietor of noted Landy restorers Churchill 4x4.
That's why we're happy to call this a one-owner truck. Jonathan wasn't the type to just spruce it up and start driving it: instead, he set to work on giving it a complete chassis-up restoration.
That meant taking the vehicle back to the days before it was gained its coil-springs and Range Rover running gear. 'He would only sell it on the condition that his suspension was destroyed,' explains Jonathan. 'Although his work was sound, as you'd expect, he didn't want it being blamed for anything in the future. But that was fine, as I wanted to return it to looking like a standard IIA anyway.'
Which it now does, of course. And it doesn't just look standard, it looks very handsome indeed.
This is a tale of restification, however, rather than mere restoration. A glance at the Landy wouldn't necessarily lead you to think it was anything more than a really nice looking 88, but under the surface it is, in Jonathan's words, a wolf in sheep's clothing.
Concours judges, look away now. Beneath its immaculate bronze green bodywork and period deep side sills, this is still a V8. And, that rarest of things, it's a Series IIA whose transmission tunnel is home to the shifter for a Torqueflite 3-speed auto.
People have been fitting V8s in Series IIAs for coming on half a century since Land Rover's US importer proved it could be done by building Golden Rod in 1966. So it would be misleading to compare the two – not least because that vehicle, pioneering though it may have been, was also a chromed-up style wagon with fat tyres and a look-at-me interior. This one is near-standard to the eye, but when you look deeper it's more than just the engine and gearbox that have changed.
That decrepit chassis, for example, has been replaced by a galvanised unit from Richards Chassis. The bulkhead's galvanised, too, and the steering column running through it turns a Defender PAS box. Underneath, parabolic leaf springs are controlled by uprated shocks and long-wheelbase brakes are fitted all round. The tyres are taller than original at 7.50R16, but they're not all fat and lurid, either.
It all goes together to make a Series IIA that you might imagine would have been top of Land Rover's own range back in the 60s, if suitable technology had been available at the time. More than that, though, it's been rebuilt not just to enhance Solihull's original design, but to keep it healthy for another lifetime to come. With re-galvanised body cappings to go with the chassis and bulkhead, this truck is a turn-key classic that's been brought into the modern age and proofed against the future.
A turn-key classic? Yes – because, as we said, Jonathan is proprietor of Churchill 4x4, and selling Land Rovers is what he does for a living. The company restores them to customers' order, too – so however unique this IIA might be, in terms of the standards it achieves it's nothing out of the ordinary.
All the same, an asking price of £18,000 is pretty breathtaking for any Series IIA. You can rely on a concours example from very early in the production run to make the strongest money, but this one's value is in something else – its usability.
Would it be stretching the point to ask if you could get a better 90 for this money? There's a lot of outstanding kit here, and the workmanship that went into restoring it is top-notch. We'd be tempted to wave the LPG wand at it, since it's so very non-standard anyway, creating a classic-looking Landy that'll last longer and cost less to run than any standard 90. It's tax exempt too, don't forget, and far easier to work on than a more modern vehicle.
Does the price still sound breathtaking with all that in mind? Perhaps, perhaps not. But one thing's for sure. It's a pretty breathtaking Land Rover, too.
Share this article