A Chip Off The Old Block
Originally Published: May 2014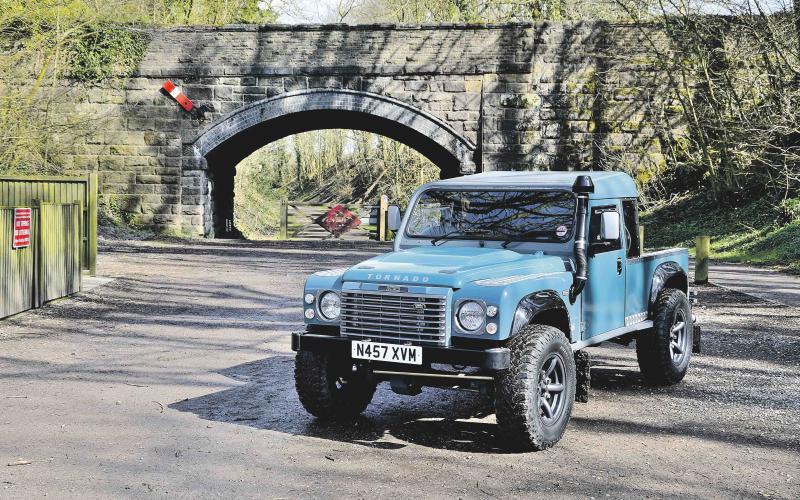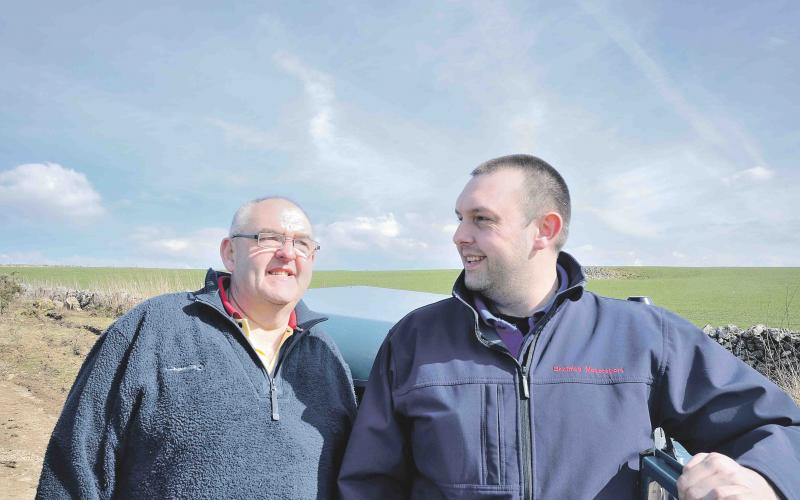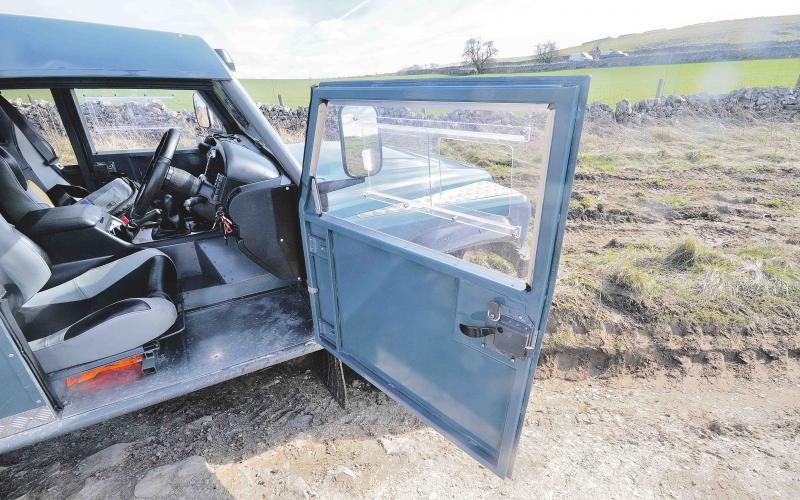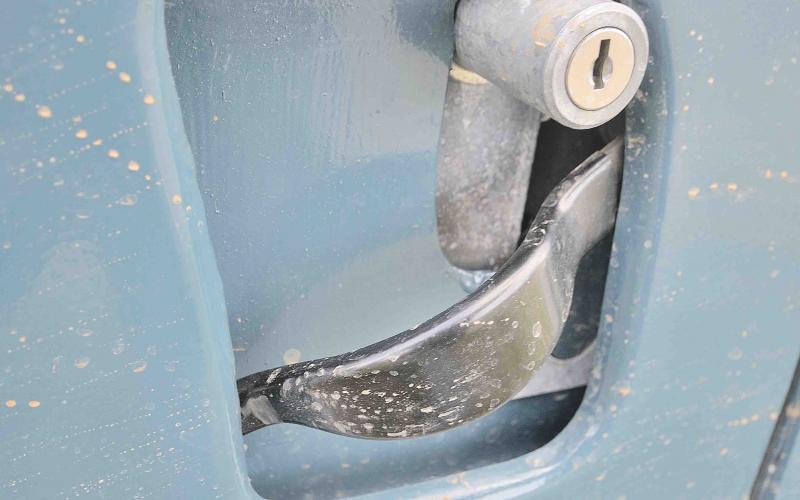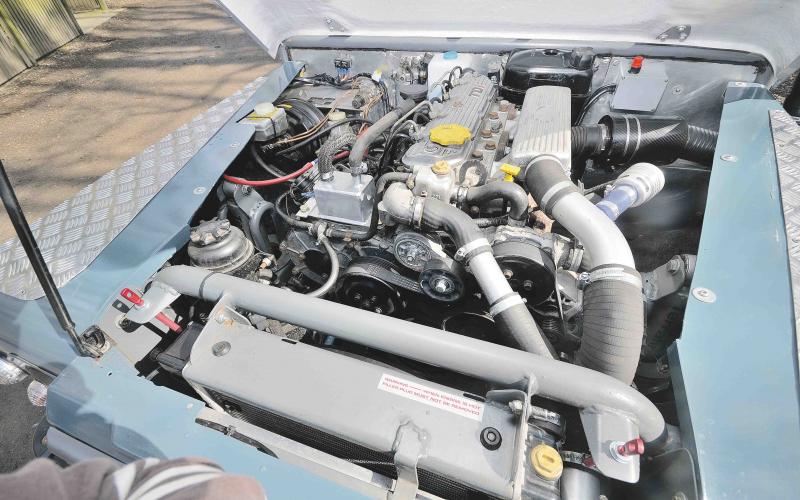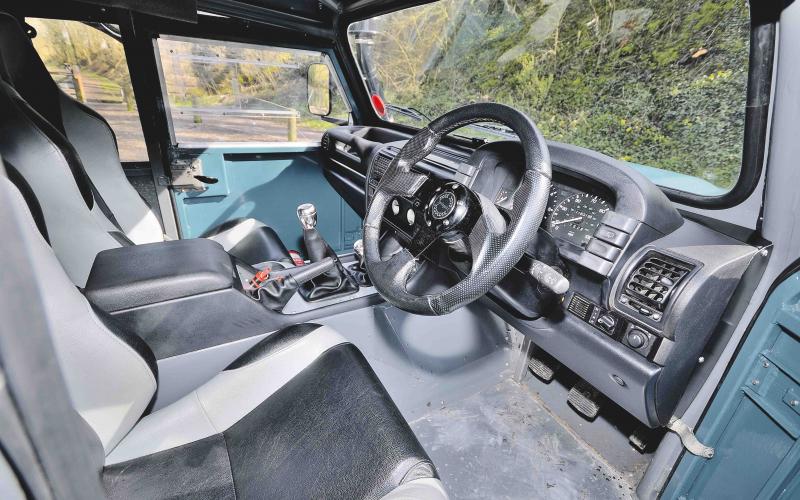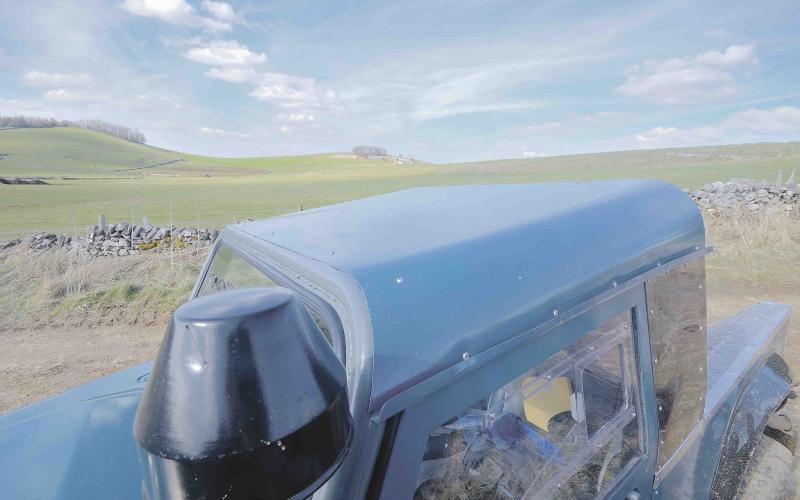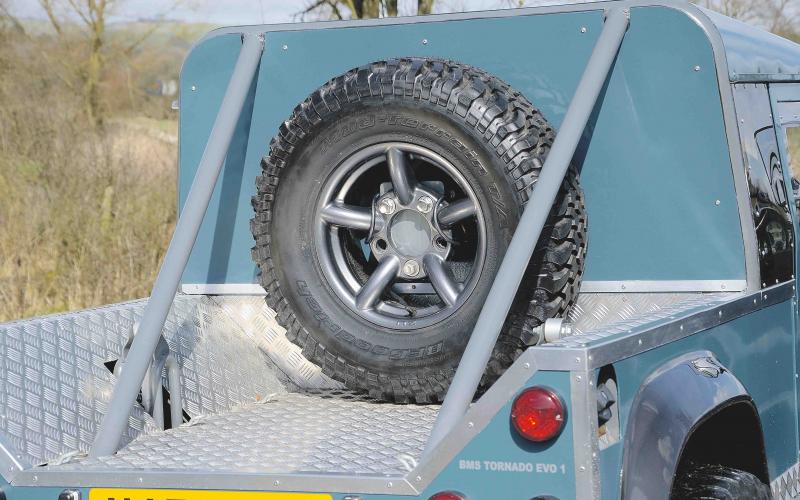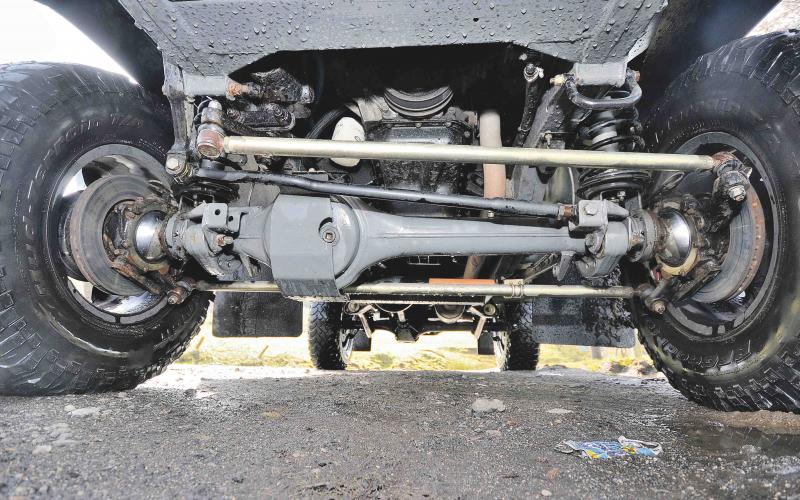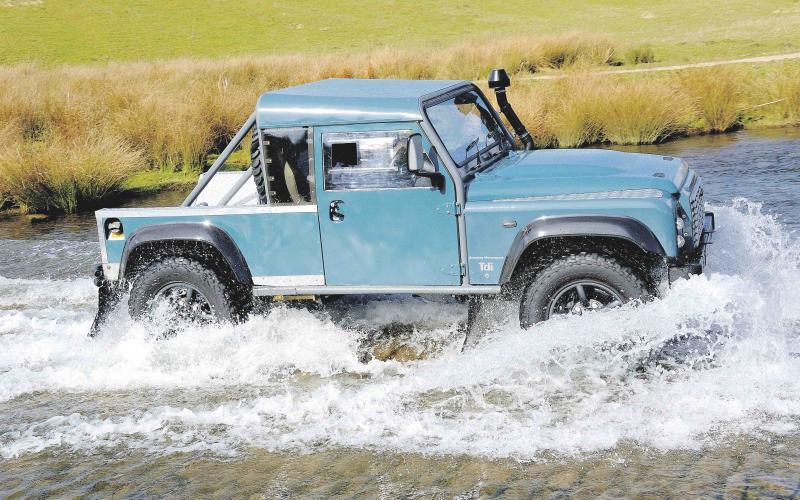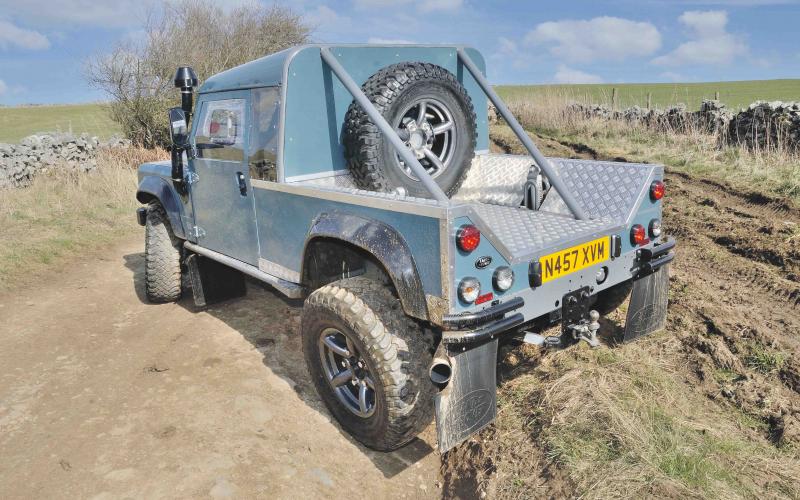 <
>
Paul Bramley has been 
spannering since before he 
went to school. No surprise, 
then, that when he turned 
his mind to building a 100" 
special, the results looked 
like something out of a factory. 
And when he tells you about the build buddy who helped make it 
happen, it's even less of a surprise that it's the man who put that spanner in his four-year-old hand in the first place
Paul Bramley reckons he was just four years old when he started spannering.  So that'll be his dad he's got to thank for that one, then.
He's got a lot to thank him for, too. The passing years have turned Paul into a chip off the old block. These days he plies his trade with Derbyshire LandRover Spares, and the last decade has seen him pick up a load of comp trophies in a racer he built himself.
Keith Bramley is still a dab hand in the workshop, too. So much so that the 100" special his son has just finished was a real family affair.
It's so much of a family affair that it was Paul's wife's idea. 'I had sold my racer, and I felt like something was missing. So she said why don't I buy one, or build one.' You may have fallen off your seat when you read that…
What followed was a year and a half of weekends, with both Paul and Keith getting stuck in whenever they could. This time, the idea wasn't to build a comp car, but a road-going lane truck in the style of an early Bowler special. It's a second car, but Paul wanted it to be able to tow a caravan and get him to work in the snow, so the idea was to create something civilised.
That'll be why there's a Discovery dash behind the bulkhead. A fact that makes this vehicle unique, actually – because it's based on a Tornado Evo 1 cage and, as far as Paul's aware, nobody else has tried this with one.
The cage went on to the chassis from a Disco Paul broke for bits. Bits like a 300Tdi engine, though this turned into a project in its own right when he went to change the head gasket and found that the head itself was water-damaged. Add a new head, injectors and pump, alternator, water pump, lift pump, cambelt kit… 'the block and pistons are the only original bits left!'
As least the gearbox and transfer case were okay, so all Paul and Keith had to do was mount them up. This they did 4" back and 1" down from standard, to get the transfer lever in the right place and let the bonnet shut, so the props were cut and shut to suit.
These turn standard diffs and Puma halfshafts. The front axle case was welded to correct its castor angle for the height of the suspension, while the latter got new mounts on top of it to position the shocks vertically.
The springs holding the truck up are standard Disco fronts. Of course, its lighter weight means these will hold it higher, but the shocks are standard length jobs so there's not going to be any crazy articulation on display here. The rear towers look pretty nice all the same, though – Paul made them by cutting up a set of tubular front towers.
Making your own stuff is a normal part of rebuilding a Land Rover, but Paul and Keith are masters of the art. Let's ask Keith about the roof: 'I put it on a big sheet of plywood to give it a flat base, then I shaped it around a length of 6" plastic groundworks pipe. You have to get the fold in the right place and angle, and there was a lot of work with tin shears went into it – but it worked out a lot better than I ever dreamt it would!'
Also from the Bramley workshop was a fuel filler made to look as original as possible. Many people would take the shine off the vehicle by lashing up an ugly mess with bits of scrap, but Paul and Keith made an elegant cut-out, boxed in the top of the next and finished it off in chequer plate. It looks like it's meant to be there, basically.
Same with the doors. These were made using a box frame with a steel flange over it, skinned in ally sheet which was cut and folded to fit. In between, a box was welded in to carry a Series III lock and an aperture was made for the door handles by cutting out the basic shape then turning it down over an MDF former.
By this stage, Paul and Keith had also formed a bulkhead to go into the Tornado cage, including the pedal box and tranny tunnel. After all that, fitting the Disco dash must have been easy?
At this, Paul starts smirking and a spluttering noise comes from Keith. 'How about I give you one to fit, then you tell me how easy you think it is!' So it wasn't, then?
'It's not hard, it's just a matter of getting it right. The Discovery dash is curved and the bulkhead in the Evo cage is flat, so the front had to be choppped off. We also had to position it so the steering column and cowl, and the pedal box, all line up. There was a LOT of measuring!'
Does that mean it was a case of doing it all on paper then just offering it up once and it was a perfect fit? 'There's a lot of offering it up and saying "this bit's got to go," I can assure you. Obviously you don't want to cut too much off, so you need to do it bit by bit, try it and see what's getting in the way this time. But yes, I tried to get it as close as I could by measuring in the first place.'
It was all worth it, though, to end up with a Landy that's as well presented inside as out. The Disco dash lends a car-like feel to a cabin that's not what you'd call spacious but certainly isn't spartan either. Even the cup-holders still work.
So after those 18 months of weekends, Paul and Keith have at last completed the ultimate in father-and-son workshop adventures. And Paul has once again got a Land Rover in his life, so no longer need he feel that something's missing.
A year and a half after his wife made that fateful suggestion, he's got a lot to thank her for. 'I thought about buying a 90,' he concludes. 'But instead we decided to build this. For what it's cost us, the only 90 I'd have been able to buy would have been a rubbish one. It's been worth all the hard work.'
Share this article