Under African Skies
Originally Published: April 2014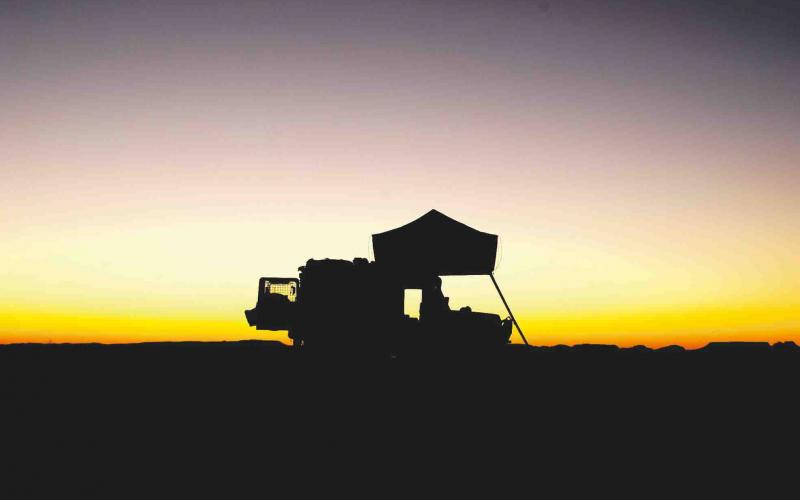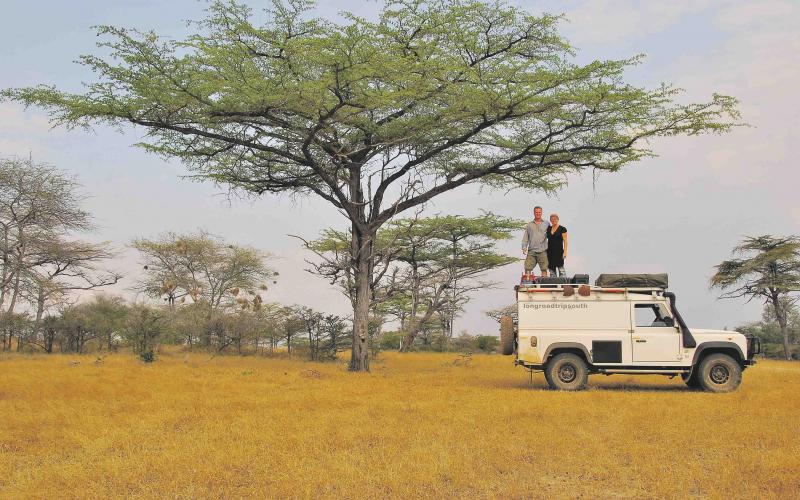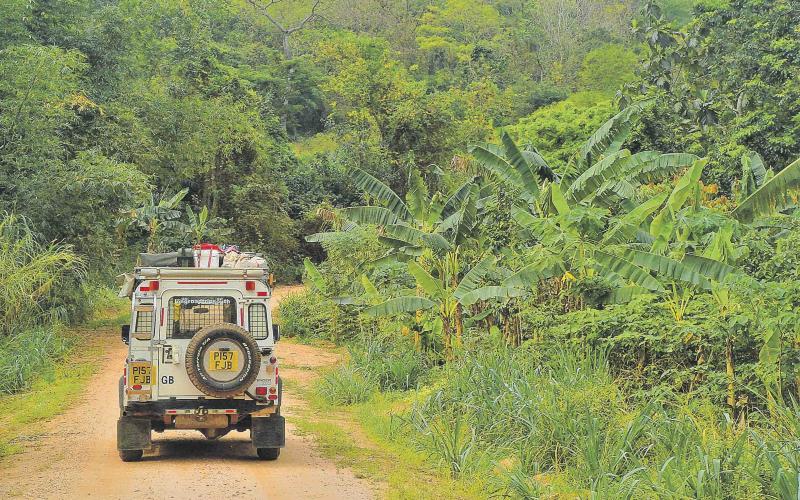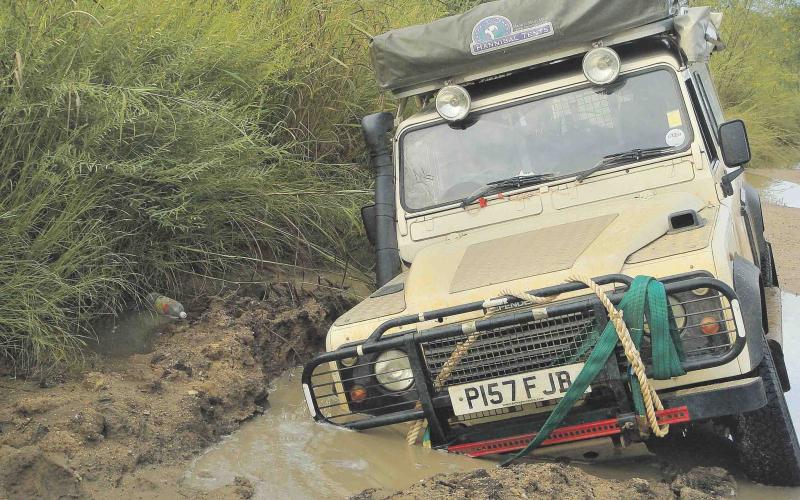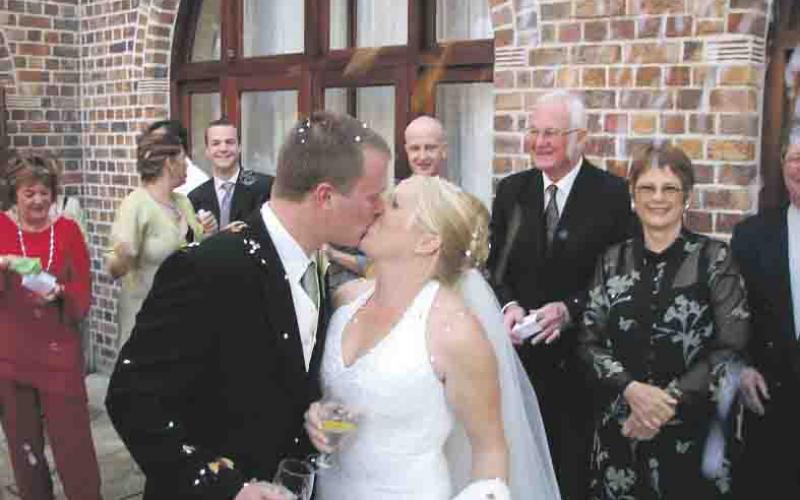 <
>
27,000 miles that cemented a lifelong relationship.  25 countries, 9 months and 27,000 miles.  That was what lay ahead for Rob and Ally Ford when they set off for Cape Town aboard their late Tdi 110.
A few years ago, Rob and Ally Ford reckoned they had been bitten by the off-road bug. Having spent a couple of weeks in Namibia larking about in a hired Toyota Hi-Lux, they decided to embark on a 27,000-mile adventure from Gloucestershire all the way down to Cape Town. Must have been bitten more than once, then.
Travelling through 25 countries and some of the harshest environments on earth, their 1997 Defender 110 300Tdi hard-top, 'Dino the Donkey', carried them through it all.
Originally from South Africa, Ally had always wanted to see the rest of the continent. Rob, meanwhile, liked big trucks. No wonder they wanted to go for so long. After kitting Dino out for continent-crossing, they set off for the journey of a lifetime.
'Neither of us had any real off-road experience, apart from a one-day driving course,' Rob explains, 'Ally had always wanted to travel around Africa and I was keen soon after we met, so the idea was born.'
ROUGH ROADS
 'We encountered some rough roads on the trip,' Ally continues, 'But we were surprised how easy and passable most of it was. Perhaps we just timed it well, avoiding the rainy seasons in the worst parts. I think if we did it again, Rob would specifically choose the worst time of the year to go so he could put his new off-roading skills to the test!'
It's fairly inevitable that if you travel from the lanes of Great Britain to the sands of the Sahara, you're likely to 
encounter a few different surfaces along the way. Though it wasn't like Rob and Ally had done this on a 
spontaneous whim – nor were they letting Dino go out there with his trousers around his ankles.
'Dino came from the Environment Agency,' Rob recalls, 'It had been the "spare" car so it had low mileage, but had still been serviced and maintained very well. The engine and transmission were completely standard other than a foam air filter, snorkel and wading kit.
'The suspension was running 
standard-height HD springs with helpers in the rear, and Old Man Emu shock absorbers. The wheels were Wolf spec with BFGoodrich All-Terrains, and these had no punctures in the whole trip. We had protection from a steering guard, front and rear diff guards, tank guard, side steps and a bull bar. We also had a twin battery system with Optima batteries and National Luna split charge.'
As we said, they didn't just do the trip on a whim. Well over a year went into the planning – not surprising given that they were travelling for nine months. So they certainly savoured the experience once underway.
'We both loved the deserts, both the Sahara and the Kalahari,' Ally says. 'The vast open space of nothingness and the silence was just beautiful. 
Mali and Ghana were also amazing, probably more so because they were 
so bright and colourful.'
BURNING EMOTIONS
The couple's most memorable moment came during dinner one night, after a long and arduous day crossing the border from Angola into Namibia. The scene was set with the pair camping on an ants' nest and indulging in some classy M&S tinned chilli con carne from their emergency food rations, while some drunken ranting local ran amok in the nearby cornfields.
At that moment, Rob realised it wasn't just the chilli that was burning inside of him. And, right there, he decided to pop the question. In such evocative surroundings, how could Ally not have said yes?
So, what happened to the pair? And, just as importantly, what about Dino, who must have become a very close friend by the end of their journey?
'Since being back in the UK, I am on my second 300Tdi Defender,' says Rob. 'The first was a red 90 that needed lots spent on the chassis and body, but was too small for day to day life. Now we have a 110 County SW that I am slowly prepping up to be a multi-use car for going camping, off-roading and 
doing the odd local trial, with the idea of using it for some overland trips in the future. I am now an active member of the Suffolk Land Rover Owners Club and participate in driving days, green laning and trials whenever I have the chance.'
As for Dino, the couple sold him back in March 2008 to an English chap called Dave Hankin. He lived in Sardinia and was planning great things of his own, with trips around Tunisia and Algeria on the horizon and more to follow. So The Donkey got to carry on doing the things he did best.
Adjusting back to normal life can't have been easy, which is why Rob and his wife-to-be took their time about it.
'Luckily,' he says, 'we eased ourselves back into it by spending a few weeks with Ally's family in Cape Town to get married and slowly get ready for real life. The best time for a girl to get 
married, really – Ally was the thinnest she'd ever been and had a nice tan… although I am sure most of that was ingrained dust and dirt! We appreciated the simple things in life then and had the most amazing low-key wedding with a few special friends and family.'
'Coming back to the UK was a huge adjustment,' adds Ally, 'Rob got a job almost immediately – in fact, he had the interview the same day we picked Dino up from the shipping company in Felixstowe – and we had to find somewhere to live.
'But now, we've settled. We have a house, a lot of stuff, two dogs and a 
little boy. And, yes… a Land Rover.'
Share this article