One Last Time on a Classic Trail
Originally Published: August 2014
Words: Hamish Gilhooly
Pictures: Steve Taylor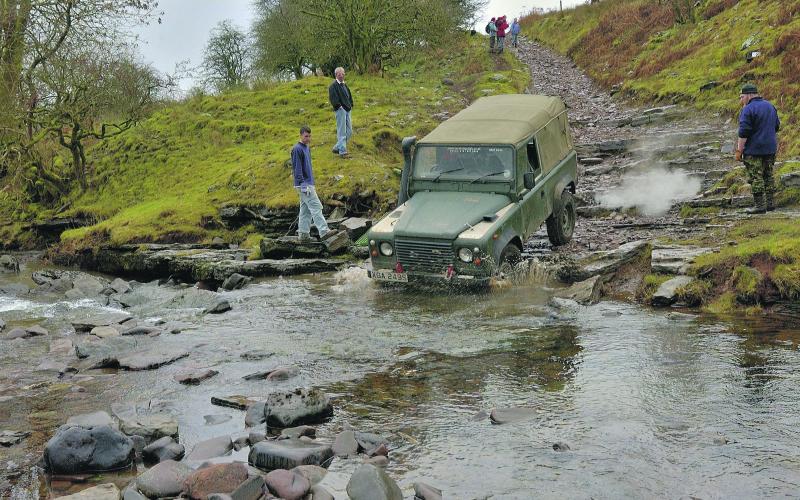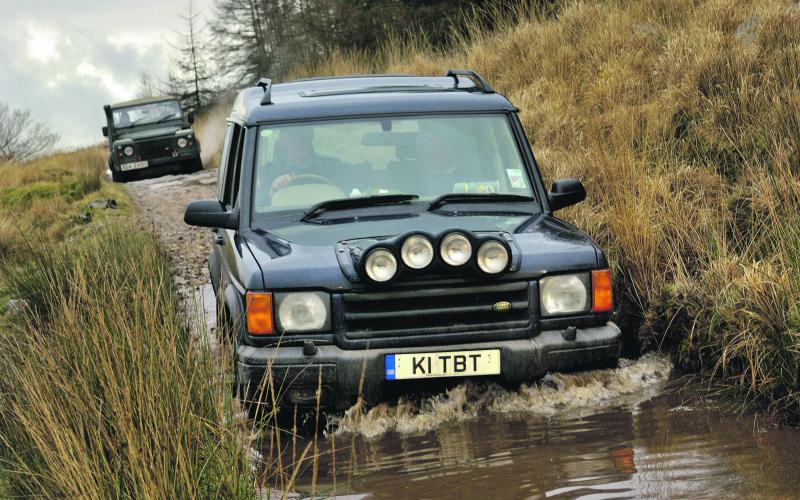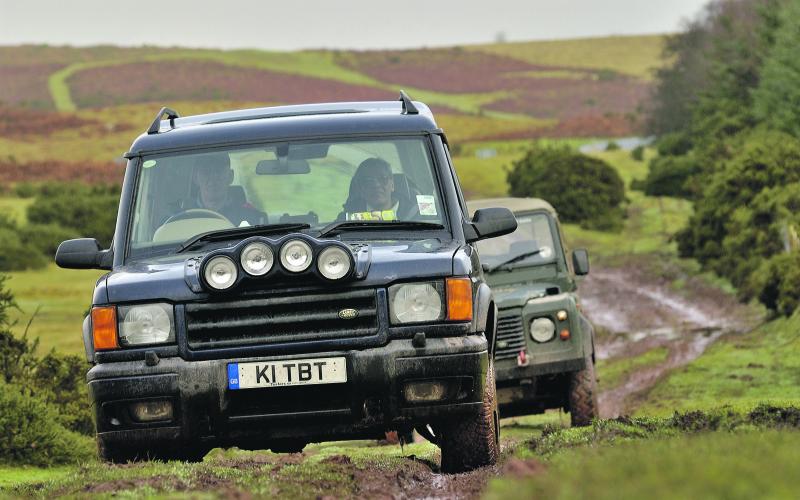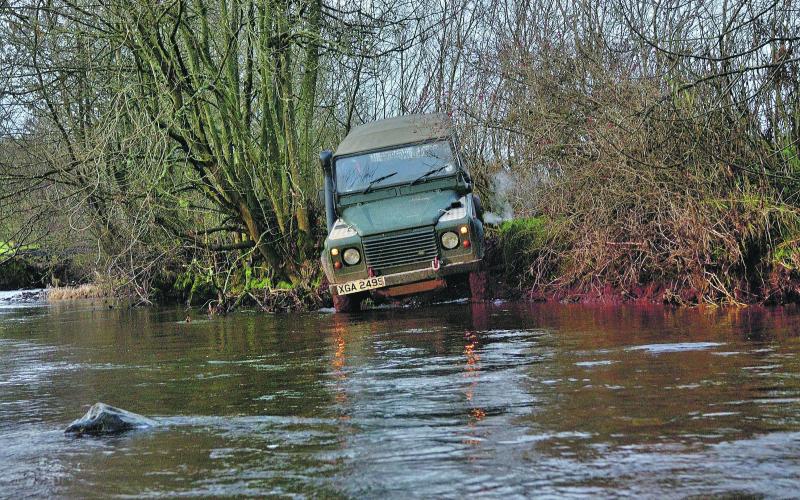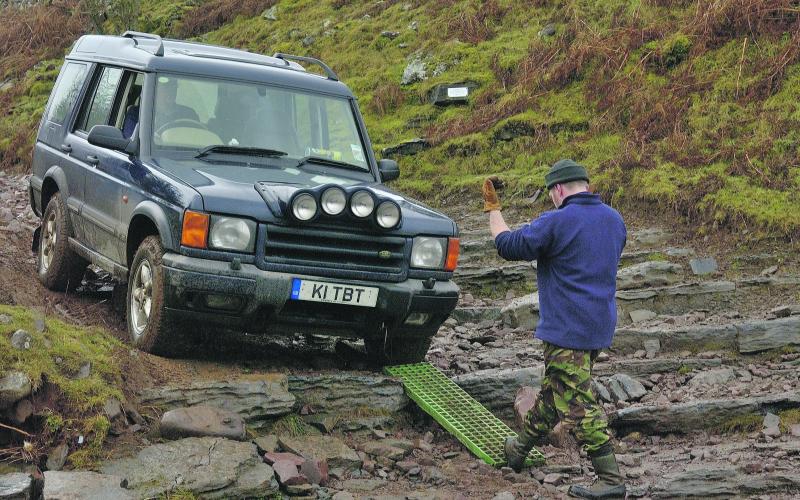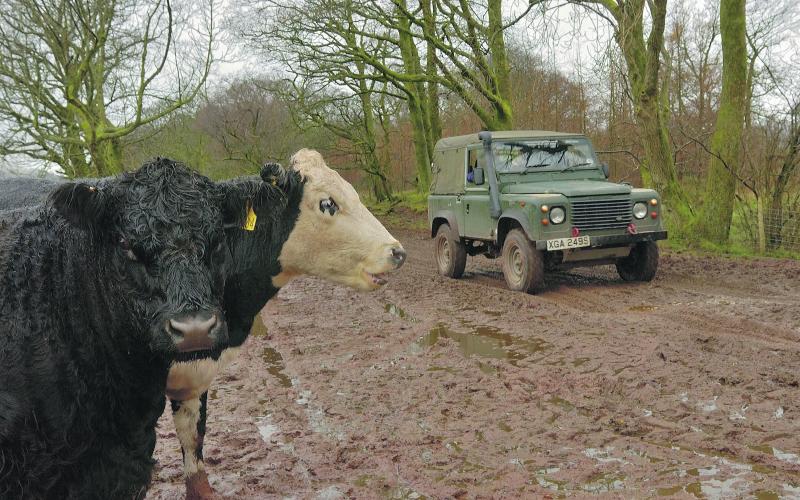 <
>
Wales is still a great place to explore in your 4x4, with a wide range of beautiful green lanes in the mountains and valleys. Ten years ago, however, it was better yet – back then, before the NERC Act became law, a mass of superb rights of way were still open. Among them was the daddy of them all, a glorious Roman Road in the Brecon Beacons by the name of Sarn Helen…
It's ten years since we took the laning trip in this story. Ten years in which a lot has changed – I'm not sure exactly how much, but the stuff you're going to read about here is now pretty much wall-to-wall illegal.
We were green laning in Wales, see. On Sarn Helen, principally, and the many trails near it which at the time were still classed as RUPPs. Some 18 months later, they were all to be closed when Tony Blair's government passed the NERC Act.
At the time, with NERC still to come, we naively thought these lanes would be safe from its pernicious aims. Almost all of them are also recorded as minor public highways (UCRs or ORPAs, as you might know them), so they'd still be roads even when their RUPP status was taken away. As history now shows, however, in a shocking piece of late manoeuvring the government allowed the 'lower' status of Restricted Byway, which all RUPPs became, to overrule any highway rights.
Incompetent, or dishonest? You can choose, but if it's not one it's the other.
So anyway, if you're aged under about 25 you're reading about a trip on a set of lanes you've never been allowed to drive. Which is a proper shame, as they're beautiful.
It came as a bit of a kick in the teeth for the local economy, too. Because with five trucks' worth of us all heading to Wales for the weekend, there's at least a couple of grand in it. We rented a holiday cottage at Cwmcamlais, Powys with room enough for ten, which didn't come cheap even in the depths of the winter off-season, and bought all our provisions locally. Multiply that by the number of laners like us who've not taken their Land Rovers back there since Blair closed so many of the best trails, and that's a lot of money stripped away from ordinary Welsh people and spent on Xbox games and pile ointment instead. Nice one, Tone.
So anyway, our trip. Five trucks, ten blokes, one weekend. By the time of the actual weekend, it was down to three trucks and six blokes, so we were going to be rattling around a  bit in that big old cottage of ours, but never mind. Dave's Range Rover was the first to withdraw, then with just a few days to go Matt's 109 wouldn't play ball. 
That left Steve and Bob in a V8 hybrid and Joe and Kit in a TD5 Discovery. Plus me and Tim, and I'm not even saying what we were driving but the others were very sporting and helped us through the gnarly bits using waffle boards, rock infill and, at one point, a chainsaw.
That there was the work of Kit at his best. Something else that happened ten years ago was that people on laning trips still navigated using maps (yes, made of paper and everything), which is what Tim was doing first time we got lost. And second, and third, actually, but anyway, there we were going down a lane which, too late, I realised was one I had marked down as 'too scratchy' when I'd done a recce on the route a few weeks previously. 
For 'too scratchy,' read 'there's half a tree in the way.' In a flash, Tim had his Swiss Army Knife on the case, prompting Steve to roll his eyes and reach for his bow saw.
That was the point when an orange vision appeared from behind Kit's Discovery, clad from head to toe in protective gear and heading for the offending tree, chainsaw in hand, with a steely glint in his eye. He was even wearing his face mask Eminem-style for maximum impact.
There you are, an Eminem reference. Told you it was ten years ago. The magnificence of this spectacle was only partially undermined by the fact that his chainsaw wouldn't start… until Joe stepped in to knock off the safety catch. After that, the tree didn't stand a chance. Nor did Tim, obviously. Swiss Army Knife, indeed. If you ever want to invade Switzerland, just take a chainsaw. And Joe.
After that, we got ourselves back on the right route. Which meant we were heading for Sarn Helen. It's hard to explain just how special this ancient Roman Road was in the days before Blair came along to wreck it. People do still drive it today, and local chat says the landowners and even the police are quite happy to let this happen (the real coppers who work for their living, at least), but as far as the Westminster's concerned the next few paragraphs describe us doing something that's now right up there with burglary and arson.
And fox hunting. People were out doing that, too, as we bumbled our way on to the firm trackway north of Glyn Neath and headed up towards the Brecon Beacons. One day, everything apart from watching television will have been banned.
And the people who these new laws are meant to protect from us horrible nasty troublemakers in our big scary 4x4s? Today, they were 100% happy to share the countryside with us. Mountain bikers, horse riders, ramblers: we chatted and laughed with them all. Several trail riders, too, and even another chap in a 4x4 (a brand new Nissan pick-up at that). Oh, and the ramblers? Some of them even had bobble hats on. We don't want to be judged on appearances, so don't let's do it ourselves.
Talking of ramblers, one of the only other 4x4s we passed on the lanes that weekend was a Mountain Rescue 110 on patrol. If you're up there on two feet (or wheels) and do yourself a mischief, you'll be coming back down aboard a 4x4. One of the other vehicles we spotted was a 90 bringing a group of special needs kids into the mountains for a picnic. They'd be breaking the law now, too.
We followed Sarn Helen for as long as we could, which was eight or nine miles of stony, well maintained trackway across mountains and through valleys. The going was rarely technical, though the rock steps on the west flank of the Nedd Fechan were enough to need waffles in a truck with poor clearance or a big rear overhang (a good spotter doesn't go amiss either, and since Bob has done that job on the Malaysian Rainforest Challenge we were in safe hands). Mainly, though, this glorious lane was about the views – wild, expansive vistas over austere highlands marked by a mixture of forestry and hill farming.
It was the same on the many RUPPs clustered around the northern end of the trail, too. Mynydd Illtyd is criss-crossed by several old roads on which a shallow layer of peaty soil sits on top of solid bedrock, meaning we were driving in what at first looked like deep ruts but turned out simply to be tramlines on a firm, traction-heavy surface. Open hillsides west of here are similarly austere but vehicle-friendly; here, one of the unsurfaced highways is still open to vehicles, courtesy of never having been classified as a RUPP. The less of a road something is, the more chance you've got of still being able to drive on it. Incompetent or dishonest, take your choice: if the government of the day wasn't one, it was the other.
Our weekend's laning got tougher after this, in terms of both the driving and the navigation. In fact, the combination of wet grass and steep gradients had us turning back on the lane over Coed-y-Rhiw-las: we reckoned we could have made it, but at the cost of chewing up the surface, and that's not what any responsible laner is about.
We're not about straying off the track, either, though this turned out to be unbelievably awkward to avoid on the RUPP running south-west into Llanfihangel Nant Bran. This is a bit odd in that halfway along its length, it kinks off to the right (as we drove it) in the shape of a triangle. Problem is that the apex of the triangle, at the time at least, was as good as impossible to spot. Were we using sat-nav? Oh no, not us. Guesswork got us through, but not without a lot of trudging around on foot to try and work out where on earth we were.
That led us to our last lane of the weekend, which dropped off from the road out of Llanfihangel and straight into the river Nant Bran. Yet another that's become a 'restricted byway' thanks to the foulness of NERC and those behind it, this was a real test of driver and vehicle alike: the bank as we dropped into the river was heavily dug out on one side, throwing each of us in turn into an axle twister just as we were committed to entering the water. The Disco eased through, the hybrid walked it and us, we slithered our way down on a hastily positioned waffle. Oh dear…
A weekend lane trip is long enough for most people but, if you really want to explore Wales, a full week wouldn't be excessive. Even today, when almost all the lanes we drove have been closed to 4x4s, it's still a great place to take your Land Rover.
As for us, we set off for home feeling lucky that it was Dave and Matt, not us, who'd had to pull out at the last minute. We were blissfully unaware, too, that when NERC arrived it would come with the late double-cross that would close all these beautiful, sustainable and eminently precious public roads for good.
Most green laners will tell you that it's not like the old days anymore. And they're right – with so many classic lanes gone, it's not. It's still a wonderful way to spend a weekend, though – but we're just glad we've been owning Landies long enough to have enjoyed it back then too.
Share this article