Down Under The Land Rover Way
Originally Published: October 2014
Words: Ruth Smith
Pictures: Ruth Smith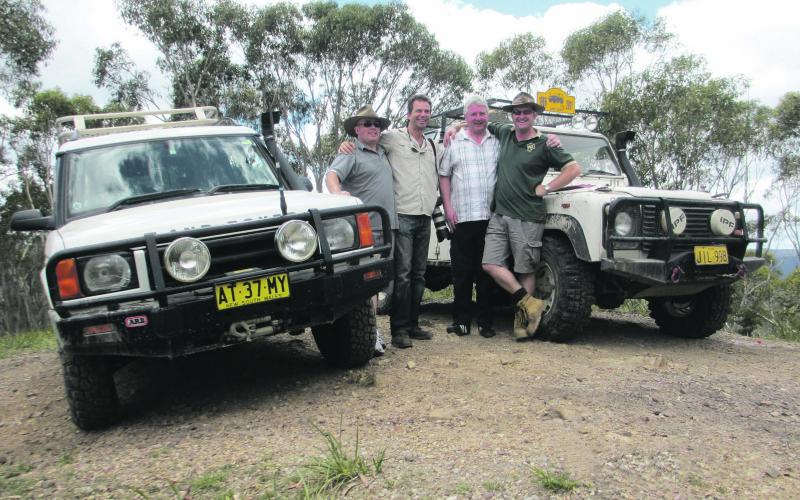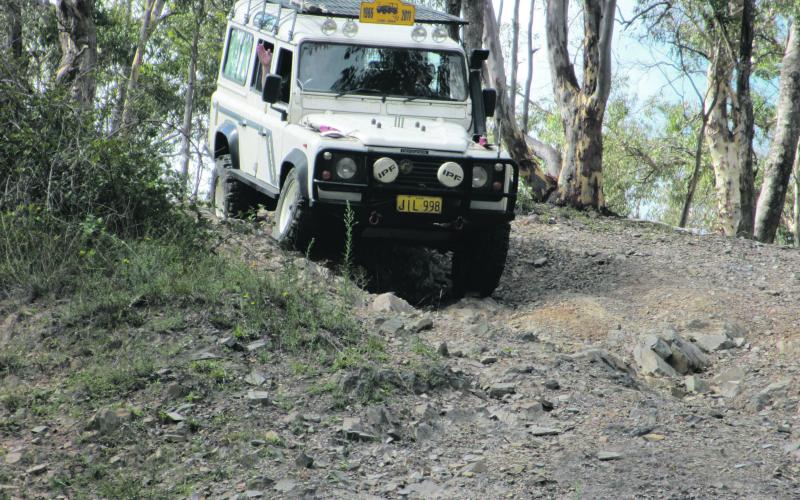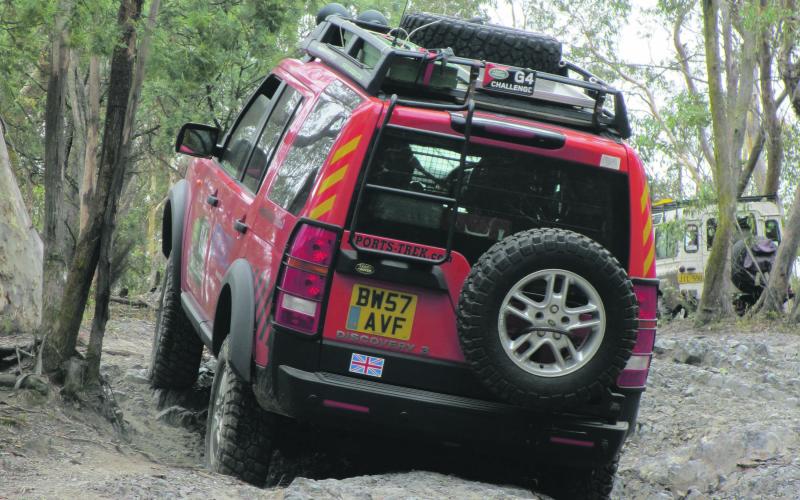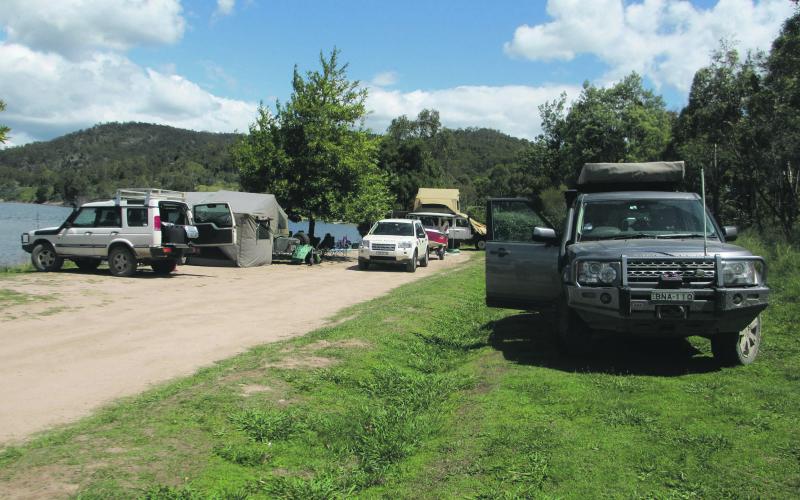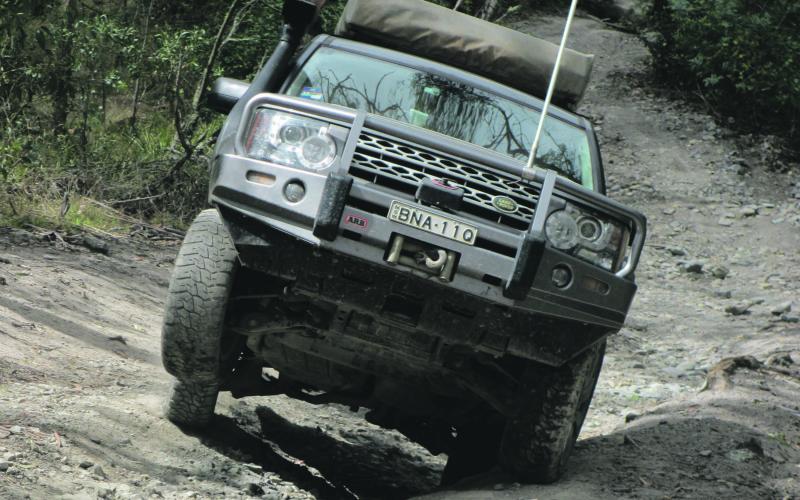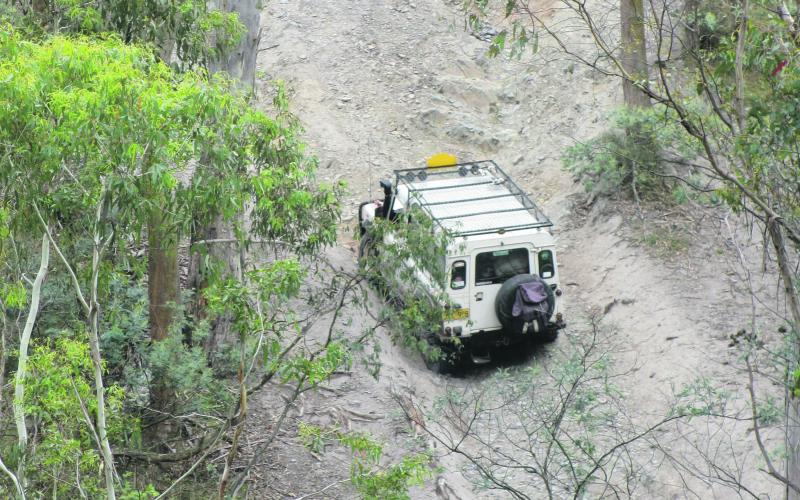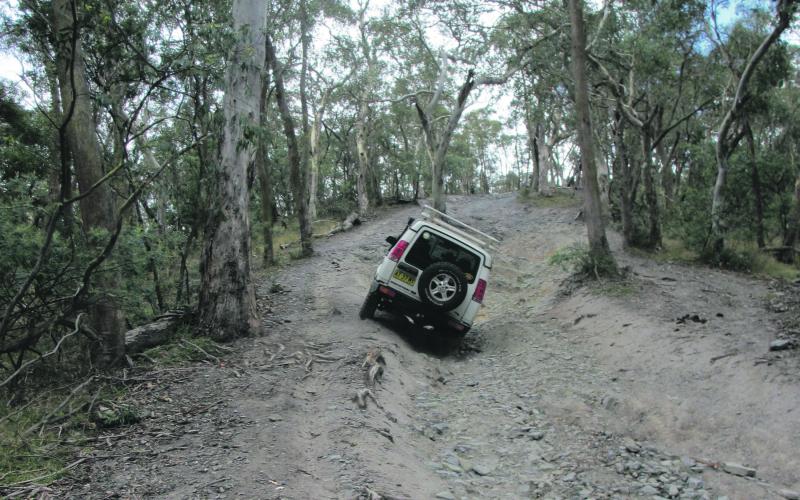 <
>
What would you miss most in a month away from home? Family? Friends? Pets? Your local pub? Fortunately, if your answer has anything to do with your truck, the famous hospitality of Land Rover fans worldwide is waiting to come to your rescue…
When we booked to go on holiday to Australia last year, my husband Richard decided he wouldn't be able to make it through a whole month away without a fix of Land Rover action. Being members of the Midland ROC, though, we knew exactly what to do – so he contacted the local equivalent, the Land Rover Owners' Club of Sydney.
Landy fans are a hospitable lot the world over, especially where each other is concerned, and sure enough LROC President Greg Stuart invited us to join one of their social weekends. This was being held on the shores of Lyell Reservoir, near Rydal in the Blue Mountains of New South Wales. 
The Blue Mountains are so called because of the extensive Eucalyptus bushes growing there. These give off eucalyptus oil from their leaves,
especially in hot weather, some of which merges with the atmosphere to create a distinctive blue haze.
Now, what's the worst thing that could happen in these circumstances? After extensive research, and much to Richard's disgust, we found we couldn't hire any form of Land Rover locally. Instead, we ended up with a Nissan.
This was okay, but we found it to be much like driving your dad's car: grey, slow, steady, boring and gutless, and with the personality of a dead wallaby. (I'm assuming your dad never owned a TVR here.)
Being in a Land Rover would have made the journey better for us, of course. But, again just like your dad's car, the Pathfinder worked fine and got us there (yes, my previous comment about TVRs still applies). And to be fair, as journeys go it was pretty special – we spotted wild kangaroos in people's gardens and flocks of white cockatoos with yellow crests sweeping across the motorway, all of which added an exotic dimension to the spectacular scenery encountered en route.
The meeting place was just under 100 miles inland from where we were staying in Sydney, so we told Greg we were expecting to arrive around midday. We weren't going to take any chances - speed limits are low in Australia, as is the police's tolerance for driving misdemeanours. The fines they dish out, however, are anything but…
But no, that wasn't going to work. Greg replied he would much prefer it if we could get there before 9am, as they wanted to take us four-wheeling for the morning. So no lie-in, then.
By 8.30am, we had arrived at Lyell Reservoir and found Greg and his Australian club camped right on the edge of the water. We were surprised to note that their motors were all long-wheelbase, with no 90s in sight. Talking to the guys, they told us that long-wheelbase vehicles are much more practical for them as they can pack so much more stuff into them.
It's a completely alien concept for us, but in Oz it's quite feasible to go into the Outback and not see another soul for a week or more. Thus the concept of off-roading is different – it means carrying enough fuel, food and water to last for your entire trip, because stocking up at the next petrol station or supermarket just isn't an option! 
Greg told us they planned to take us out into the mountains for the morning. It turned out to be very much like our green laning back home, but on hard, dry, mainly gravel tracks with some very interesting steep rocky climbs thrown in for good measure.
We were asked who we would prefer to climb in with and, taking into account the temperature, which was forecast to be in the low 30s, and the rocky terrain, Richard made a beeline for a Discovery 4; the best suspension and the most reliable air-con, he later told me! It was being driven by Hervé Maurin, an Australian who had followed a girl over to Oz from his native France twenty or so years ago and never made it back home. 
Hervé's motor was well kitted out, with two spare wheels mounted on the rear bumper and an additional fuel tank in the space this freed up underneath. It also had a winch and, very necessary out here even if they've gone out of fashion back home, a bull bar.
Most of the 4x4s we saw in Oz have bull bars fitted. Here, though, fashion has nothing to do with it. Wild kangaroos and wombats come out and sit on the road at night, and if you hit one it'll wipe you out. 
We were surprised by the size of wombats – they're about three feet long and weigh 20-35kg (45-80lb). When you consider that a pigeon can take out your radiator you can see how necessary it is to protect your vehicle against them with some heavy metal. 
Hervé was using an iPad as his sat-nav, a brilliant system with the added bonus of a big viewing screen. It uses an Australian version of our detailed OS maps, complete with contours and so on, downloaded and set up so that the car's position is precisely shown on the map. The only downside is that unlike conventional sat-nav, you can reach the edge of your map.
We drove for several hours, along dusty tracks cut into the sides of the hills and up rocky, tyre-shredding steps, winding our way upwards to a triangulation point on the top of one of the mountains where the views were tremendous and, strangely, we were surrounded by a flutter of butterflies. 
Watching from outside the vehicles as the guys piloted them up another treacherous rock climb, they put on an impressive display of tyre-lifting. Even Greg and his passenger Chris, in a 200Tdi Defender 110, weren't immune, nor was Yorkie in his TD5 Disco 2. Brit Julian Seal and his girlfriend Louise in their G4-spec Discovery 3, and of course Hervé in his D4, might have been expected to rely more on traction aids and less on articulation, but for all four Landies the steep, jagged and, at times, stepped terrain really did make for a very hair-raising 'green lane' trip!
The only minor casualty of the day was Julian's Discovery 3, which lost something plastic from underneath its nearside rear quarter. Cue five minutes of head-scratching and much mickey taking – no great difference to how it is back home, then! 
We finally arrived back at the campsite five hours later, after an absolutely fabulous day out with one of the friendliest clubs we have had the pleasure to meet.
We've invited them over to Britain for the 2015 ALRC National, which our club the MROC is hosting at Eastnor Castle, and it would be great to return the favour. Quite what they'd make of all the 80" triallers, though, is anybody's guess!
With thanks to the Midland Rover Owners' Club, of which Ruth and Richard are active members. The club's site is at www.mroc.co.uk.
Share this article