A Bit of a Play in the Land Rover
Originally Published: June 2014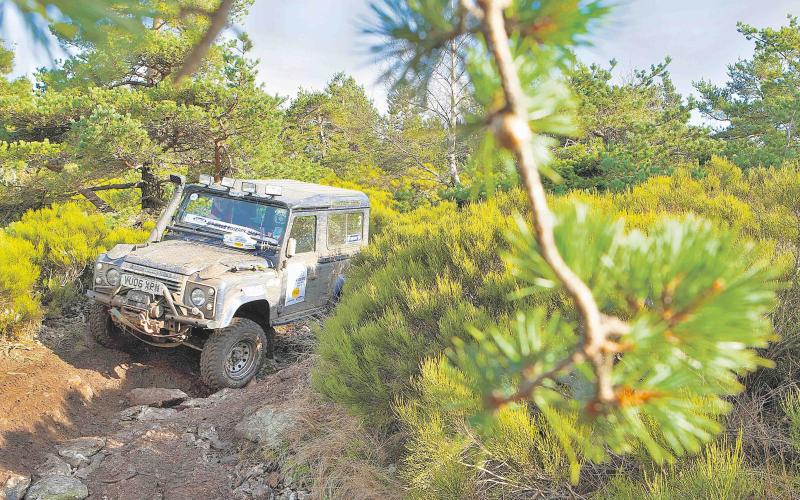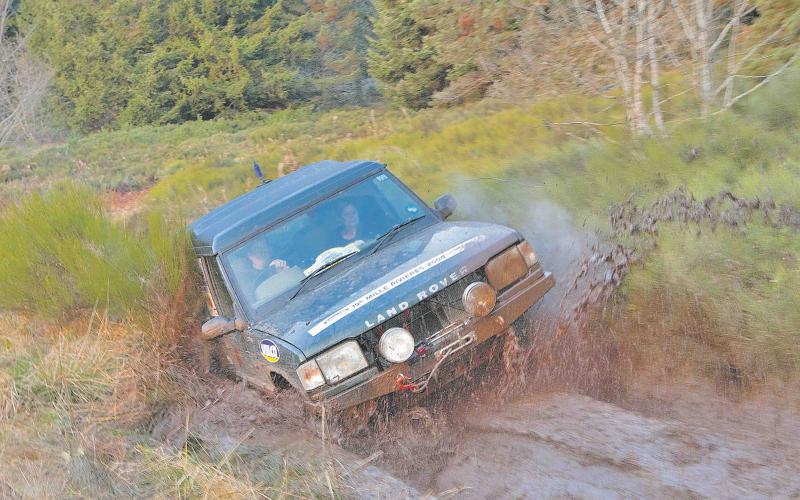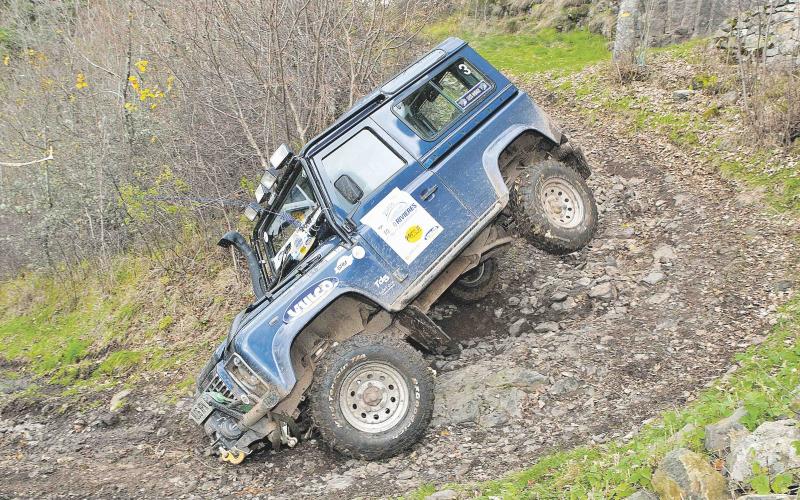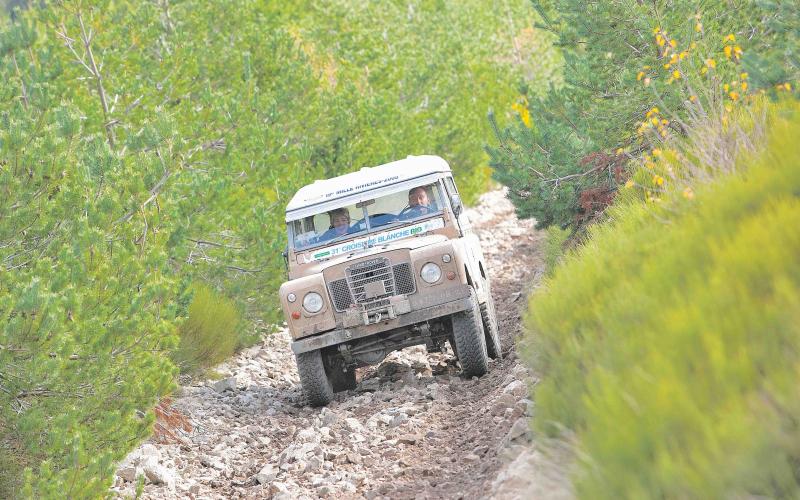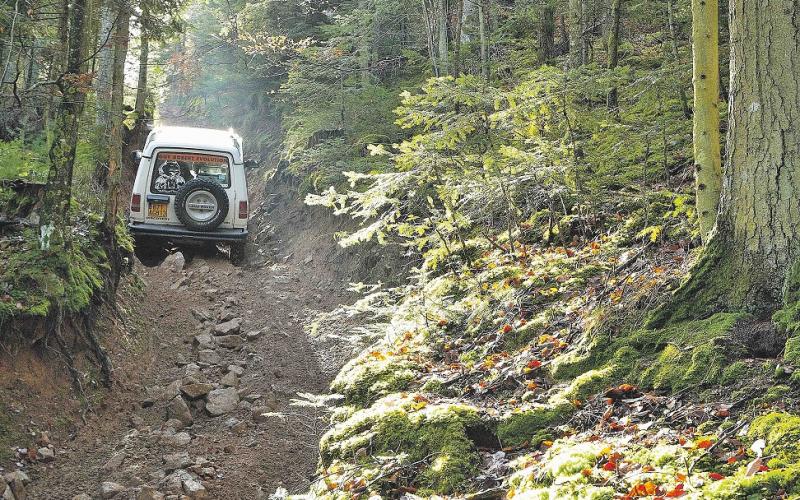 <
>
Never been off-road before? Three days of full-on adventure sport in the south of France should be enough to convert anybody to the joys of Land Rovers doing what they do best
I'm no stranger to driving through France. I used to work in a factory in Lyon; they gave me a fast BMW and a tight schedule, and I'd bomb up and down the autoroute from 
Calais every other week.
That was years ago, so when my mate Derek asked me if I wanted to join him for a trip to the south of France 'for a bit of a play in the Land Rover,' it sounded like a great chance to revisit the old days.
Derek's idea was a bit different 
to the routine I used to follow like clockwork, and involved two 
overnight stops and a fairly slow pace. But once I'd realised that we were 
indeed actually on a jolly, not a 
business trip, I soon tarted to convert to his way of thinking.
Reims, our first stop-off, was the turning point. Derek had booked us into an old-world hotel across the road from an enormous and similarly old-world café where they served the best steak and chips I've ever had. And I've had a lot.
The slow pace, it turned out, is an inegral part of the whole Land Rover experience. I've been in plenty of Range Rovers travelling at warp speed in my time, but in Derek's Defender 90 we cruised through France at about sixty and, by the time we stopped in a village near Saint Etienne, I'd got used to chugging along with the quiet hum of the Mud-Terrain tyres as our constant companion.
The journey towards our destination was definitely part of the adventure, but it was nothing compared to what was waiting for us when we arrived in Chambon sur Lignon, a village in the Haute-Loire province, famous for becoming a haven for Jews fleeing persecution in WWII.
taken aback
These days, it's home to the 1000 Rivers, an off-road rally which runs for three days every autumn.
You might have guessed that I was a novice at off-roading. Derek is an old hand, though, and had done the 1000 Rivers – in his words, one of the tamer rallies run in France – once before.
I'm not sure whether he or I was more taken aback by what was waiting for us on the first day's route. We came to a turning off the road and down what looked like a boulder field with trees growing wherever there wasn't a rock. I noticed a few 4x4s parked at the top, which is apparently a sign that there's something hairy ahead.
Sure enough, the 4x4s belonged to marshals whose job was to guide us through the trickiest bits. Even with their help, we found ourselves leaning crazily to one side, almost pressing up against a tree, and simultaneously hanging forward in our seat belts.
Suddenly, the cars ahead came to a halt. People started getting out and shouting frantically. To me, this looked much like the average lunch break at the old factory in Lyon, but Derek wasn't so sure, so we decided to get out and see what was up.
forward roll
A Toyota Land Cruiser was what was up. Or down, actually. Some Brits in a Jeep told me they saw it perch on its nose and fall right over onto its roof. Fortuately, the people who'd been inside seemed okay.
As far as I could see there were two possible causes of the shunt. One was that the Land Cruiser was on such enormous tyres that its centre of gravity was now too high to control, and the other was that, on account of its Belgian number plate, its crew probably had never had to drive down a hill before.
Around that time, I asked Derek if he'd known what he was doing when he described the 1000 Rivers as 'a bit of a play.' He was quite non-committal in his answer, I found.
In spite of the brighter weather on the second day, it was no plain sailing for some, including the driver of a Jeep we saw stranded on top of what looked like a landslide, and some Brits we spoke to at the finishing point who had just been through the final section of the route. We'd set off late and had to miss that bit out, something Derek seemed secretly relieved about when we heard about the loose, wet climb up a hillside, with 90-degree twists on the way and sheer drop-offs behind. It sounded like the worst of the tracks from the previous morning, only this time going uphill in failing light. Scary.
Not as scary as the final morning, though, on which we woke to find heavy rain and the organisers giving out stern warnings about the ground conditions. Lots of crews seemed to be pulling out.
We were in a predicament. We hadn't come all this way to shirk the challenge, but knew the Land Rover had to get us home again. Derek finally made a good point: 'When you're on your death bed, are you going to look back and proudly say "at least I did two days of the 1000 Rivers before chickening out"?' With that, we took our roadbook and jumped aboard.
It did turn out to be moderately terrifying. Grip was definitely the theme for that final day. Every rock we hit had our wheels spinning violently, sliding us all over as we fought to find traction; by the end of the day, Derek had explained to me what a locking diff was for – and vowed to fit a pair before our next adventure.
What that adventure might entail is another story. I can say for sure that I'm up for anything now. I've come late to the off-road game, but after this amazing introduction to the joys of Land Rovering, how could I possibly want to stop now? 
Share this article