Pushing the Boundaries
Originally Published: November 2014
Words: Mike Trott
Pictures: Ian Jackson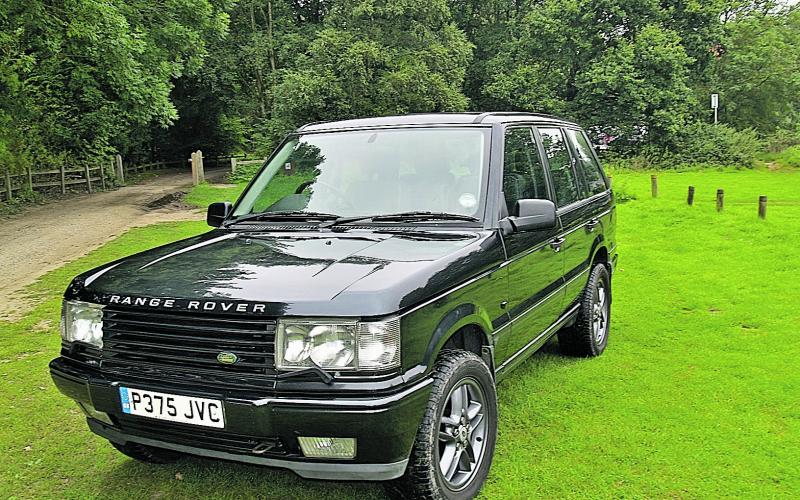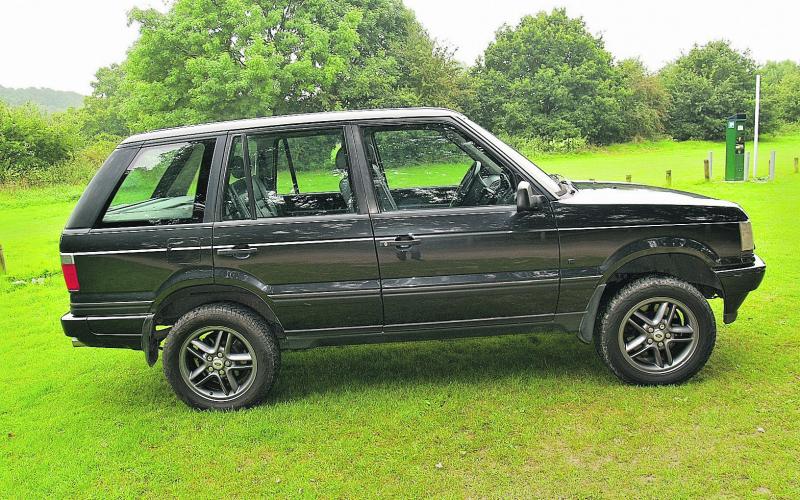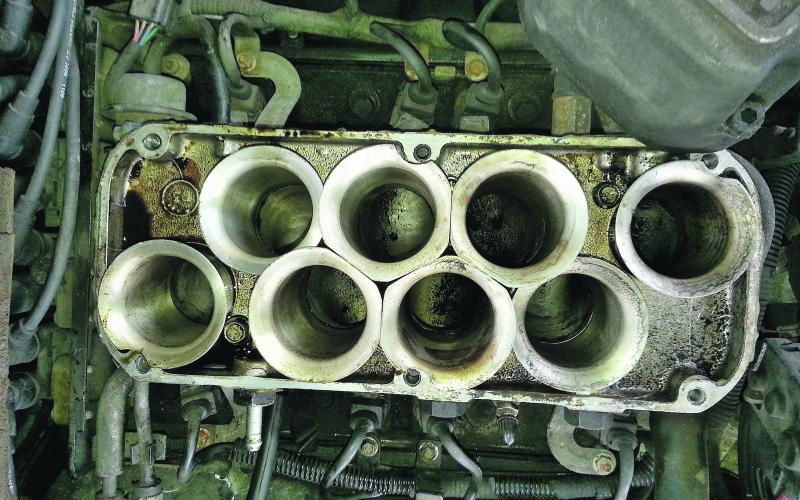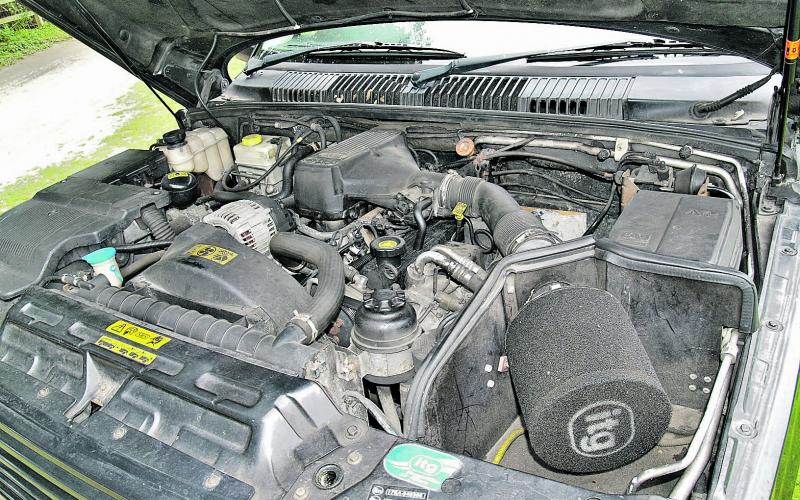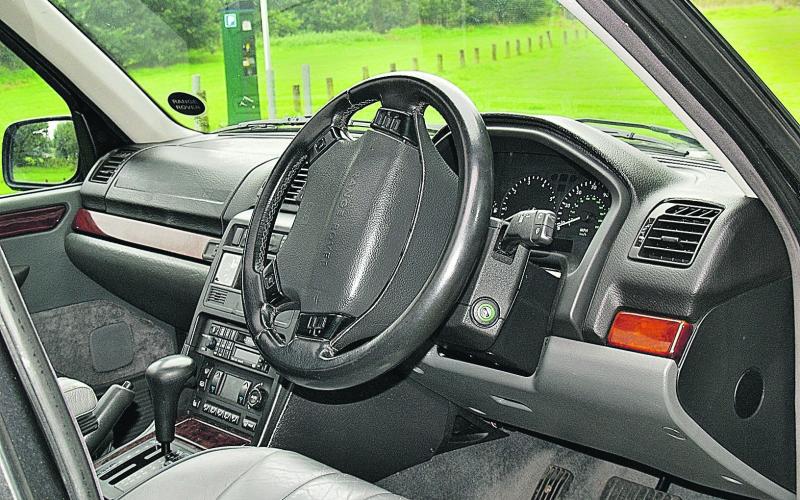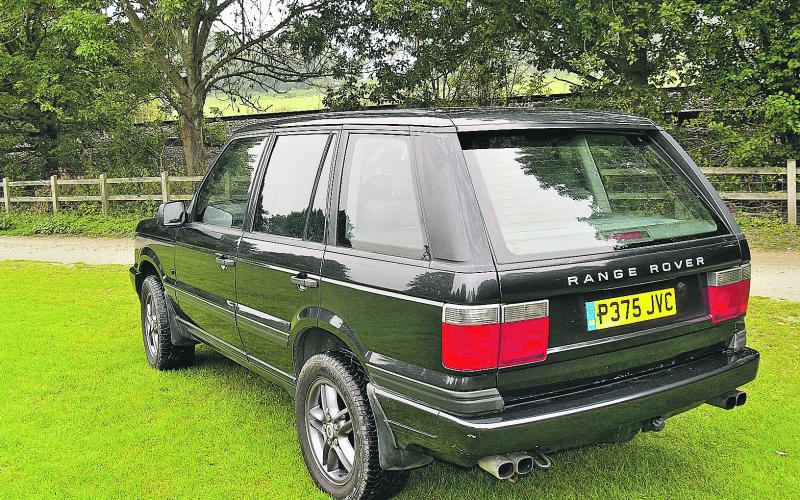 <
>
People used to shake their heads in amazement at the idea of Land Rover pushing the Rover V8 to 4.6 litres for the P38 Range Rover. That's what Ian Jackson's HSE was powered by when it was built  in 1996 – but since then, it's become a street sleeper with a 5.0-litre JE Engineering V8 under the bonnet and a soundtrack that's pure TVR.
There are many vehicles out there that I would like to buy and modify, or customise, or make right. I would like to have a Series I and return it to brand-spanking-new condition. Same goes for a Range Rover Classic LSE… and a Series IIA… and a Series III…
That's probably sounding quite familiar to a lot of you. I'd quite like to take an old V8 Defender and turn it into my off-roading whip, too. The list is endless.
No, it really is. I even have a soft spot for the P38 Range Rover as well. No surprise, then, that I was very curious when I came across Ian Jackson and his very special Mark 2.
This is an example of a vehicle owner who has handed over the keys to a workshop owner and instructed them that it not be returned until it's perfect (or something to that degree). A blank-cheque project. Fortunately for Ian, he wasn't the one sitting at home waiting for said cheque to bounce, because he bought it from the guy who actually had that pleasure.
Now, some of you may be wondering why on earth you would pick a P38 to receive the all-inclusive treatment at your local garage. After all, this isn't exactly the most highly regarded vehicle from Solihull's history. But as Ian quite rightly points out: 'anyone who really loves their car will happily spend lots on it.' 
So how did he come across this P38 dream car? And why was he looking in the first place?
'I was looking for a short-term project about a year ago. I was a bit bored and had some spare money in my pocket, which is always a dangerous combination! So I was looking for a new toy.'
Ian's not a man who's short of toys as a general rule. In last month's Landy, we profiled the V8-engined Series II he also owns (complete with the galvanised chassis his wife bought him for his birthday). Go looking for a theme and you'll quickly surmise that it's a V8 thing – which was why this particular P38 grabbed his attention. 
There's no shortage of V8 Rangeys in the world, of course. This one's a 1996 4.6 HSE model... except it isn't. Not any more.
What's really under the bonnet is a 5.0-litre JE Engineering V8 which, as far as Ian's aware, was fitted in 2003. With an uprated camshaft and ported inlet manifold with big trumpets, what this means – besides having bragging rights over all other P38s – is that under his right lower limb, Ian can deploy 280 stallions as opposed to the regular 225. Enough to make it worth gripping the steering wheel a little more tightly, in any case.
'I came across it at a local garage in Gillingham,' he says. 'It looked unloved and a bit scruffy, and I thought I could have some fun with it and sell it on for a tidy sum.
'I was in the market for a P38 – actually a pre-production CVC-plated one, but I spotted this one instead. It's always had a nice presence – I'm a police officer and drove one while I was on traffic duty a few years back. It holds the road really well, but obviously it's no sports car.'
Besides that thunderous V8 at the head of the show, there are plenty of other features around the vehicle that have received attention during its makeover. These include an ITG filter in the custom air box, uprated anti-roll bars and spacers for the wheels, the latter giving it a broader stance and a welcome bit of extra stability.
The exhaust system is part stainless and includes a sports catalytic convertor. With all the extra noise and propulsion, the front brakes have bigger discs, while the rear discs are drilled and slotted upgrades that Ian has fitted personally.
'The engine work is said to have cost £20,000 and I have a stack of service bills totalling as much again. Since purchasing it, I have serviced it, had the wheels refurbished and fitted a replacement headlining – the factory one sags as per all Range Rovers.'
A P38 with issues? You must be joking… As they go, though, some floppy material above your head is no big deal compared to what these vehicles are capable of coming up with to horrify their owners.
Ian's pretty relaxed about it, though. As far as he's concerned, the secret to making your vehicle love you is to make sure you don't neglect it. 'If you're not using it enough, the battery does go flat and it will then have a sulk. But if you drive it once or twice a week, it will be fine.
'I think everyone should own a Range Rover at some point. It's a good all-round car and you can pick up a decent example of a P38 for around £2000 now. It's Rolls-Royce motoring for Mondeo money. 
'I particularly like this one because the charcoal is an unusual factory colour. Any ten-year-old vehicle is going to have foibles and creaks, but this is quite refined – and it sounds like a TVR!'
Alas, there are some drawbacks. The least surprising thing ever is that fuel consumption is one of them. According to Ian, the Rangey's MPG figure is enough to make you cry – this being as low as eleven around town. 'The performance is fun, though. I'd considered converting it to LPG, but was advised not to. Because it's the 5.0-litre, it runs extremely hot as it is and I'd rather not risk it.' 
There are still a few more alterations we haven't mentioned, including a refurbished Clarion radio and a new sunroof, which Ian fitted after the old one had seized – another classic problem some folks encounter. For a final tweak, he also refinished the rocker covers to complete that impressive engine bay.
As we know, Ian didn't have to fork out for all the work that's been done to his P38. So would he now do something like this himself?
'Back in 2003, the P38 hadn't been long out of production. But I wouldn't spend a load on a car like this now. It'd bankrupt you!'
There's your answer to that one. But there's another obvious question, too. Air suspension…
Ian says he actually likes it. Maybe that's because on his vehicle, it actually still works. Whatever, he prefers the Rangey's ride to that of his Series II, which is currently up for sale because 'the leafs are a little harder than my back prefers these days.'
Actually, the Range Rover might join it in the queue for the exit door, too. Ian is planning to build a kit car, so he's kind of clearing the decks in preparation; he'll be keeping the Freelander 2 he drives by day, though, but for the future he says he fancies a petrol L322 or Disco 3 as an investment.
Either of those sounds like a more interesting place to put your money than a silly high-interest account. And that's definitely the case with this fire-breathing P38, which is a lot tidier than when Ian bought it. 
Nicer, safer and quicker on the road… he's right about these being such great all-round vehicles. 
As for whether everyone should own a Range Rover at some point… well, one look (and listen) should convince a lot of people that they should, and that it should be this one. At the very least, you can imagine 'JE-engined P38' starting to crop up on those lists we all make of the Landies we'd like to own… 
Share this article