Daddy's Toy
Originally Published: December 2014
Words: Mike Trott
Pictures: Simon Burrough and Gumtree 4x4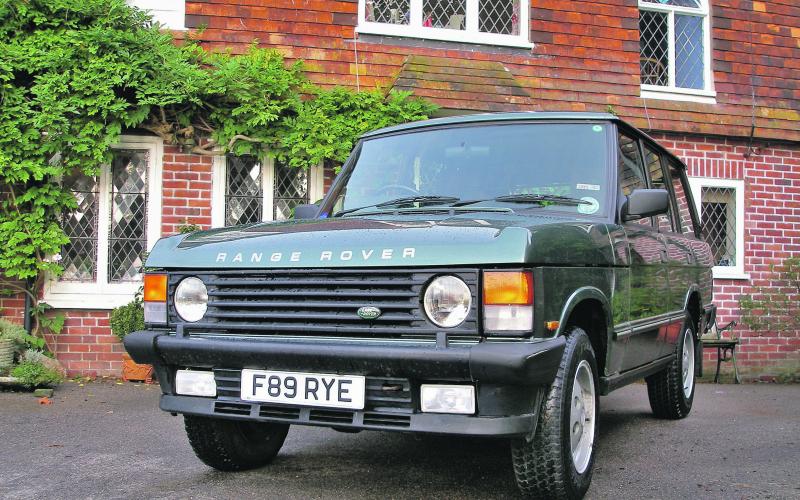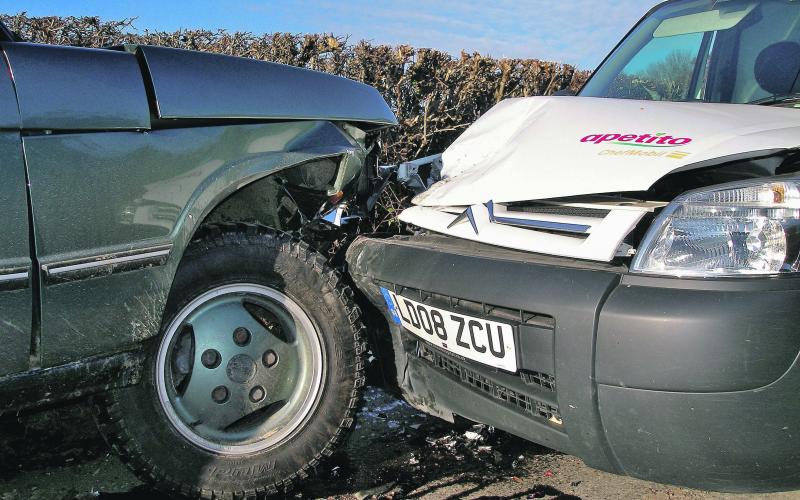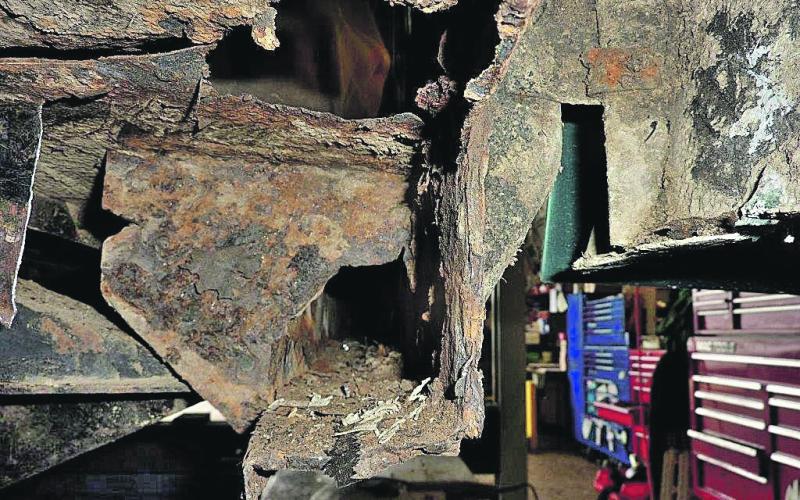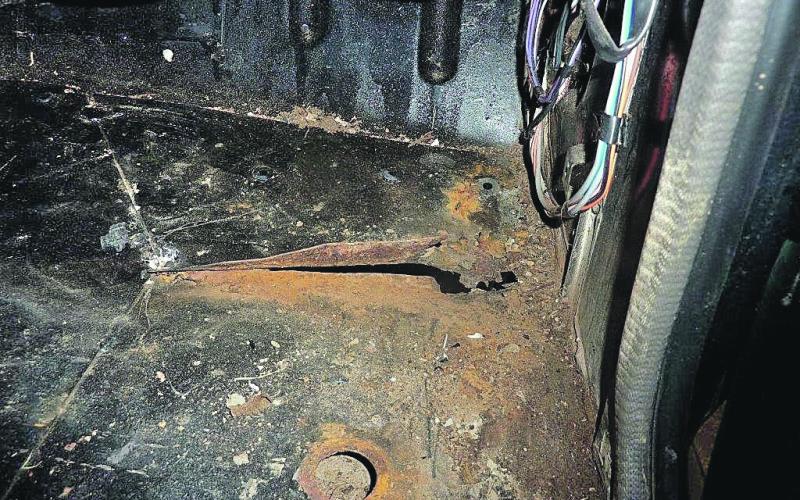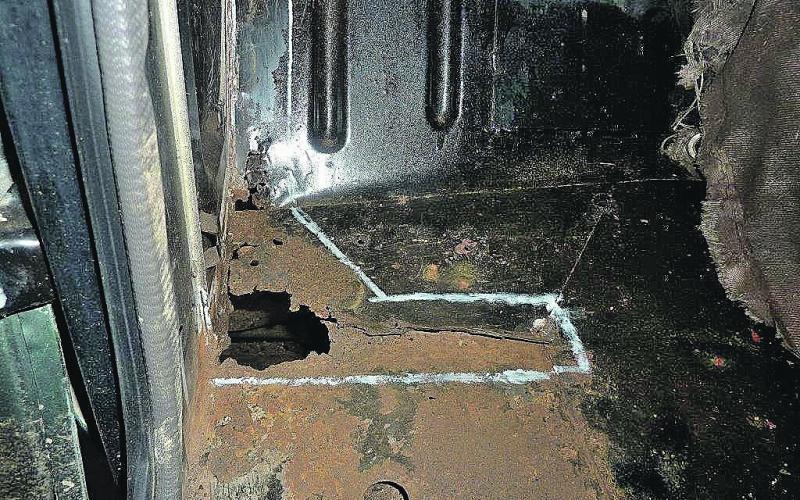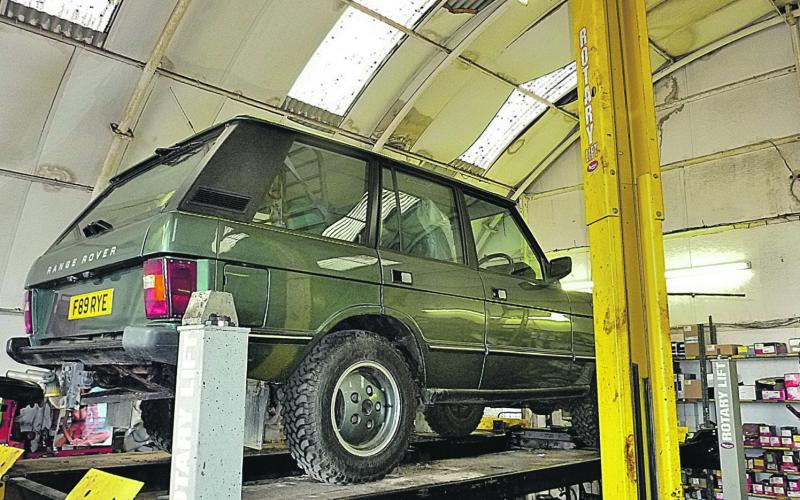 <
>
An old Range Rover on the wrong side of a head-on crash sounds like an open and shut case for a write-off. But when that happened to Simon Burrough's, his insurer faced an owner unwilling to turn their back on a treasured member of the family.
One of the great things about having children is that they give you a great excuse to act like one yourself. You get to build Lego houses, play with train sets and chase a football round the park without anyone batting an eyelid.
But then your kids grow up and fly the nest, and you can go back to playing with toys of your own. Like a Range Rover, for example. This one belongs to Simon Burrough, and it's even known in the family as 'daddy's toy.'
Some toys are more precious than others, of course. The ones you really value are those that were handed down by your parents, and that's exactly how Simon came to own this 1989 Classic.
'The Range Rover was given to my father as a leaving present from Whitbread for his retirement,' he reveals. 'He specified how he wanted it and I've even got the note that said how much it was: £24,371.
'My father passed away eight years ago and the Range Rover was one of the things left behind. We needed to decide what to do with it. Naturally, I said "I'll take that!"
'I've used it for the last few years when I go shooting and when I need to get about in the winter – I live out in the sticks down in Sussex, where there are a lot of single lane tracks and steep hills about. Without it I'd be completely stuck.'
Simon's Classic isn't going anywhere just at the moment, though, because it's currently undergoing work done by a mutual friend of ours – John Bowden at Gumtree 4x4.
'John and I went to school together, even if it was more of a nodding acquaintance. But since I've taken ownership of this Classic, John has been the man responsible for its general upkeep.'
The Range Rover has gone off to spend some time with John with a view to having one big final overhaul so that it lasts until Simon 'can't drive anymore.' It has currently done just over 70,000 miles, but it hasn't been plain-sailing all the way.
In 2010, a Citroen van representing the local 'meals on wheels' company managed to lock up its brakes 80 metres from Simon and plough into the Range Rover. Cue a set of bent wings, pillars and so on, requiring a major rebuild – or if you're an insurance assessor, a date with the knacker's yard.
'Luckily, it was John that picked it up,' explains Simon. 'It was good to know where it was, rather than it being in some insurance compound somewhere. 
'The insurance company told me I could have £6000 and never see it again, or £5500 and I could do what I want with it. So John and I spent the £5500 doing it back up.
'It's had far too much money spent on it as it is – the body panels have all been resprayed at least once – but I love it. When you rock up in one of these to a shoot, it raises eyes and it looks so beautiful when polished up.
'I spotted a Classic on the front of a shooting mag a few years ago with the headline "The Coolest Cars to Go Shooting With." I copied the front and showed the PDFs to my kids and sent a copy to John. His reply was: "At least I have one cool friend!"'
Now that John is able to relax about his social life, he's been busy sorting out the Rangey. While from the outside it looks very smart, underneath it's a different story. John describes it as 'a bit rotten.'
As a result, the sills, floor, crossmembers and so on have all been getting new steel welded in to replace the rusted old stuff. After that, they're due for a proper coating in Waxoyl to stop them from turning straight into more of the same.
'There is lots and lots and lots of welding to be done,' John acknowledged at the start of the job. 'But it's worth doing because the bodywork is beautiful. Simon loves it and it will be good and solid again when finished.
'The fuel pipes are rotten, too. It's not an immediate problem but, seeing as we have the floor up, we may as well sort it out. They've been causing me a bit of aggro, actually, because I ordered the new pipes in from Land Rover and found that the ones used previously are different to the correct ones, so I'll have to figure that out.'
With the work progressing nicely, though, at the time of writing Simon was looking forward to getting back on board and taking his much-loved Range Rover shooting again. At this point, he'll becool once more – not that his colleagues on the shoots have any doubt on that score.
In fact, there have been occasions when he's even left them flabbergasted at just how cool his Rangey is compared  to their new ones. 'One of my shooting friends had managed to get himself stuck in 100K's worth of new Range Rover,' recalls Simon, 'and I came up the hill and sailed on by. That did make me laugh. I said to him about his vehicle depreciating and mine going up in value, and jokingly asked if he'd want to swap when they meet in the middle!' We can guess the answer to that one.
Simon does around 2000 miles a year in his Range Rover, although he only uses it where it counts – for when only a Land Rover will do. So 'daddy's toy' is a bit more than just a toy, really – it's a toy, a badge of honour, the definitive shooting bus and a foolproof way of getting about the Sussex downland in winter.
And, of course, it's cool. Cooler than pretty much anything else Simon could ever imagine driving. 
Which is course means it's cooler than everything. From retirement gift to heirloom, this is a Range Rover that's going to be keeping it in the family for many, many years to come.
Share this article