50 Shades of Land Rover
Originally Published: July 2014
Words: Mike Trott
Pictures: Steve Taylor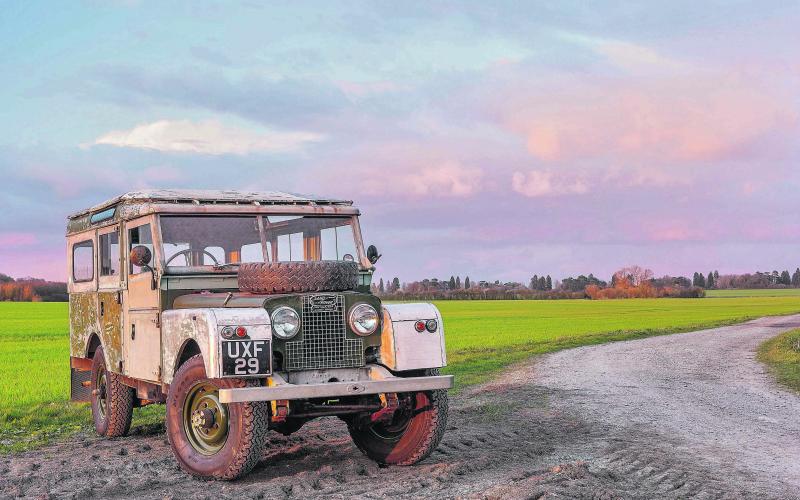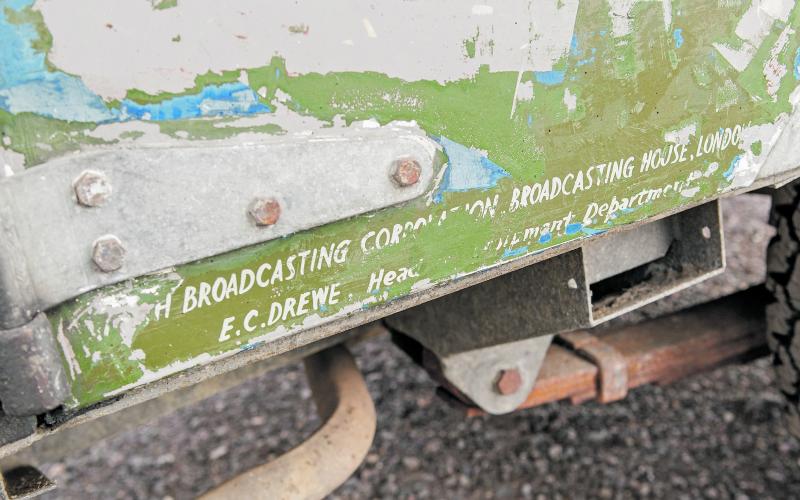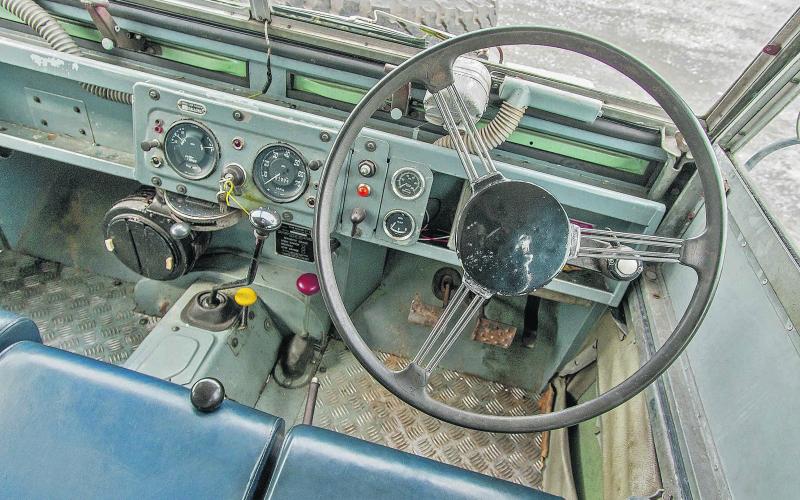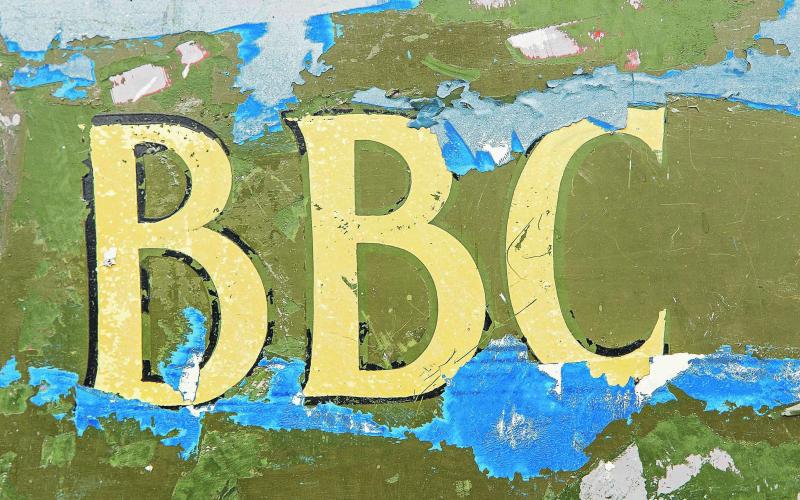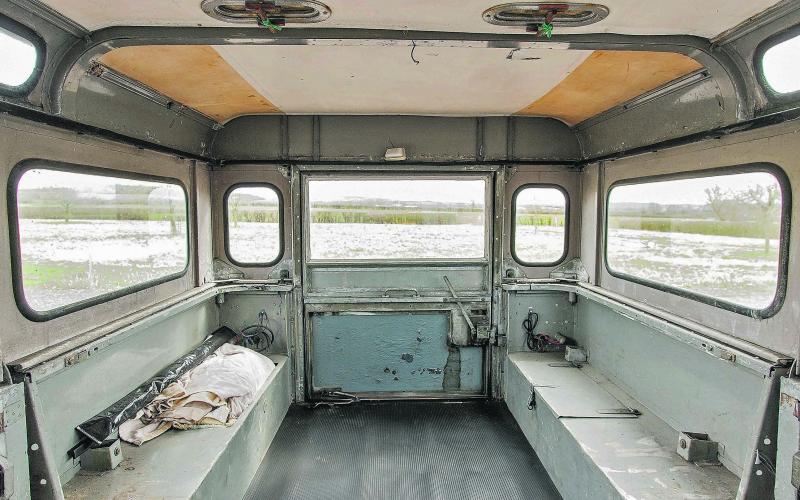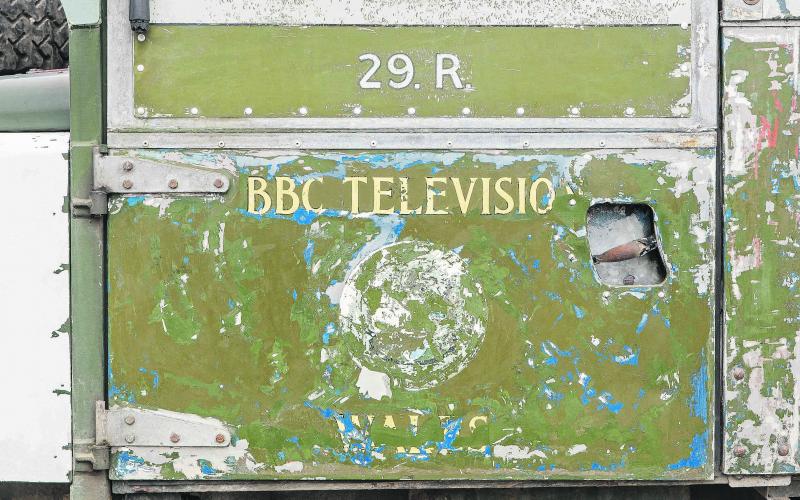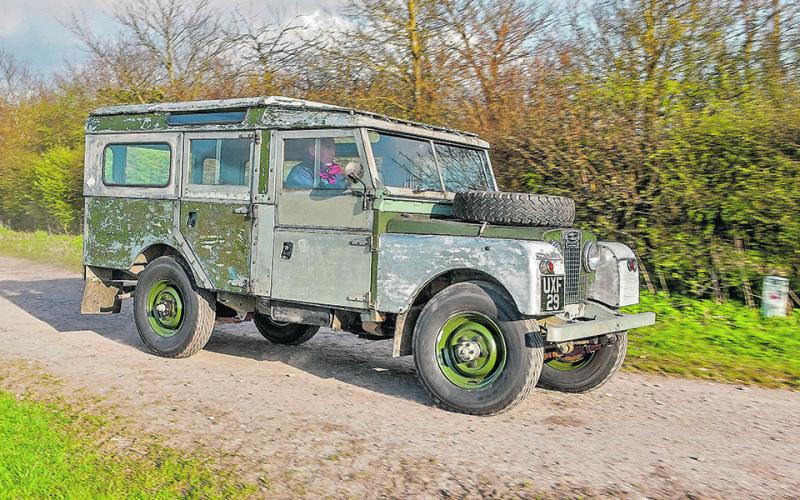 <
>
Aside from the 80" itself, there's nothing like the 107" Station Wagon for making Land Rover fans come over all nostalgic. Rare, beautiful and hugely desirable among collectors and restorers, it's special even by normal Series I standards. Especially with a Safari roof and faded BBC signwriting to add to the mystery…
We see a Series I every now and again that look's almost identical to the moment when it rolled out of the factory all those years ago. These wonderful Land-Rovers have been restored, fixed, fettled and tampered with to cover their wounds and hide the scars of time. You could even compare them to Hollywood stars…
There are some Land Rovers out there, though, that don't want to hide their past. They might not shout about it, but it's there in plain sight. And that is precisely what we have here.
Only 7001 Series I 107" Station Wagons were ever made. The passage of time was no kinder to this model than to any other, but for some reason it passed into classic status far earlier than most. Maybe it was its rarity, maybe the wonderful elegance of its looks, maybe the fact that its size meant it wasn't much cop for trialling; either way, people were looking to preserve the 107" SW long before even cutting up an 80" had become a criminal offence.
This particular 107" is in the early stages of a restoration job. Normally we'd expect to feature a vehicle after the work was complete, but we reckon this old lady deserves a look now because doing so illustrates how appealing one of these can be even in a dog-eared state.
The restoration is being done by Dave Walker at Alex Engineering, along with his brother Andy. These two are best known for restoring customers' Land Rovers, but this one's in the family now – having belonged to one Mark Brown, who had owned it for the previous 12 years.
'I sold it on to Dave because I wanted some spare money,' Mark admits. 'It was being kept in my Dad's back garden and I was being hassled to get it out. Dave had always had his eye on it anyway!
'I originally bought it back in 2002 from a retired school teacher. I saw it in an advert and couldn't afford not to buy the truck. It had been rigged out as a camper a long time ago, probably back in the '80s. I used it as a camper for a couple of years; it had a sink and a little cooker on the nearside, but not much else. You could fit a half-decent double bed inside as well.
'To be fair, the guy who had it previously had done a really good job of it. He was obviously a good woodworker. The truck was that heavy, though, it must have had half a ton of chipboard in the back! But it made you feel confident – you could load as much weight as you'd like on the roof without worrying about it toppling over. Not like my Peugeot van, which is like a shopping trolley!'
In comparison to that, the 107" must have felt like wresting with the Titanic on the daily commute to work. Yes, you heard that right: Mark really did use it for commuting for a while, and indeed over the course of those 12 years he racked up around an impressive 50,000 miles in it.
'For a vehicle of its age, I've always been impressed with the leaf-sprung Land Rovers and this one seemed to drive nice too. Sometimes you get people saying, "oh, it's a little light this steering," or "it's a bit on the heavy side," but this was just right. It was such a practical vehicle as well.'
So this was a proper working classic, not a pickled museum piece. And like all working Land Rovers, it saw some changes down the years. Since starting out with the standard 2.0 four-cylinder petrol motor in 1958, in fact, it's been through three different engines.
Moving from the old four-pot power plant, a 2.6-litre straight-six petrol was roped in to replace the original 52bhp engine. After that, a V8 was then installed prior to Mark getting his hands on the truck.
'It cruised along nicely with the V8 and was a bit more cheeky at times, though I'm generally quite light-footed behind the wheel. I was only getting 18-19 mpg though, so I opted to fit it with a Perkins 4203 engine for better consumption.'
Perkins-engined Landies are famous for one thing, and so it turned out here. So in went a set of Range Rover diffs to try and counter the engine's unbelievably low-revving character. 'It had no top end otherwise and was screaming on the revs,' Mark explains, and anyone who's driven a Land Rover with one will nod in agreement.
It wasn't just the engine that saw major changes, either. 'My Mum bought me a new chassis as a birthday present the one year,' says Mark. Most of us just get Michael Palin books and T-shirts in the wrong size: he's a lucky son. 
'The truck has had a new bulkhead made of galvanised sheet steel, too. The old components were really bad – they had rusted away. I'm not that brilliant a welder, and I couldn't face the work.'
It's not just in the realms of heavy metal and dirty oil that the 107" is showing the scars of time, though. Take a look at its bodywork and you'll see more character than you can shake a stick at.
As the faded, peeling paintwork shows, for example, this is an ex-BBC Wales vehicle. Its duty was to transport equipment, most likely camera crews and their gear, and along with its fellow SWs in service with Auntie at the time it proved its worth time and time again. The Station Wagon could seat up to ten people, and a closer look at the vehicle reveals a few clues as to what it may have been used for.
For starters, think of Sir David Attenborough. The vehicle has a twin-layered Safari roof, which was specified by the BBC back then on trucks which went to Africa to shoot wildlife documentaries. Sir David took just such a Land Rover with him in 1960 when filming one of his many shows around Madagascar.
There's no record as to whether this one found its way to such an exotic location, but no doubt the first of its many scars was inflicted on Beeb duty in the early years of its life. Too close for comfort with a lion, perhaps? 
Either way, you can see the different personalities people have given it over the years. The original forest green, a coat of blue which was applied by some students who went travelling around Morocco, then another green that has also made an appearance.
Dave and Andy intend to give the paintwork on this piece of British heritage a proper makeover, and to have the gold lettering redone to make it sparkle again. The interior is also something that will require a bit of attention: having been converted back from a camper over the course of Mark's ownership, its internals could do with some finishing. But with the space available, even at this age, the vehicle's potential is there for all to see.
As for Mark, he may be forced to drive a 'shopping trolley' to work these days but rest assured he still has a few other Land Rovers in his possession. These including an original IIA, which he has since the age of 17 (he's now a youthful 51, so that's exactly two-thirds of his life to date).
'I've always had Land Rovers,' he says. 'The shiny stuff doesn't do it for me though. I bought a new Land Rover once, kept it for about 18 months and then sold it, losing a fair bit of money in the process. Ever since then I've kept on driving the old stuff.
'One thing I miss now I'm driving the van is just how many people stop and ask you about your vehicle. With the 107" you were never short of people asking you about it, whether it be at the petrol station or the shops or wherever. Even the kids, they still love to go to school in the Land Rovers.
Still, driving a shopping trolley has its advantages to go with all the disappointments. 'I'm still getting used to having a radio I can actually hear, and a heater that works…' 
Who knew you could now do your weekly groceries with Heart FM filling your ears, eh? Scant consolation for driving a classic Landy, but there you are. And when it's a 107" SW, there's nothing under the sun that could really make up for the experience.
Share this article